On Tuesday, the baseball and Baltimore Orioles fraternity lost a valuable member as legendary fielder Brooks Robinson passed away. The 18-time All-Star and two-time World Series winner left for his heavenly abode at the age of 86. Tributes soon started to pour in from everyone connected to the Orioles. Commentator Jim Palmer paid a heartfelt tribute to him and broke down in his remembrance.
The Hall-of-Fame pitcher has stayed connected with the franchise and currently works as the color commentator. On the MASN's telecast, Palmer would open up about his unique friendship with Robinson. The two stars shared the locker room as teammates from 1965-1977. The commentator would call him a mentor who was mature beyond his years.
"I got here when I was 19. He got here [at a similar age] so I think maybe he always knew what it's like to be in the big leagues at 19," Palmer started off saying. The commentator would get emotional while adding the next sentence. "For all of us who knew him, he was the best. Just the little things. Everywhere I'd go there would be an autographed ball and Brooks' name would be on it," Palmer added. He would later call Robinson a special person.
Related: WATCH: "Powerhouse in all aspects" Elly De La Cruz launches 119.2 mph home run in 11-7 win over Guardians, MLB Twitter reacts
Baltimore Orioles pay tribute to Brooks Robinson while calling him 'true Mr. Oriole'
The passing away of a player of Brooks Robinson's caliber leaves a huge void in the hearts of the fans. The Baltimore Orioles have enjoyed one of their best seasons in a long time this year and are on the verge of securing the division. For them losing a key member like Robinson at this stage comes as a big emotional setback. The franchise would honor his legacy in a heartfelt post.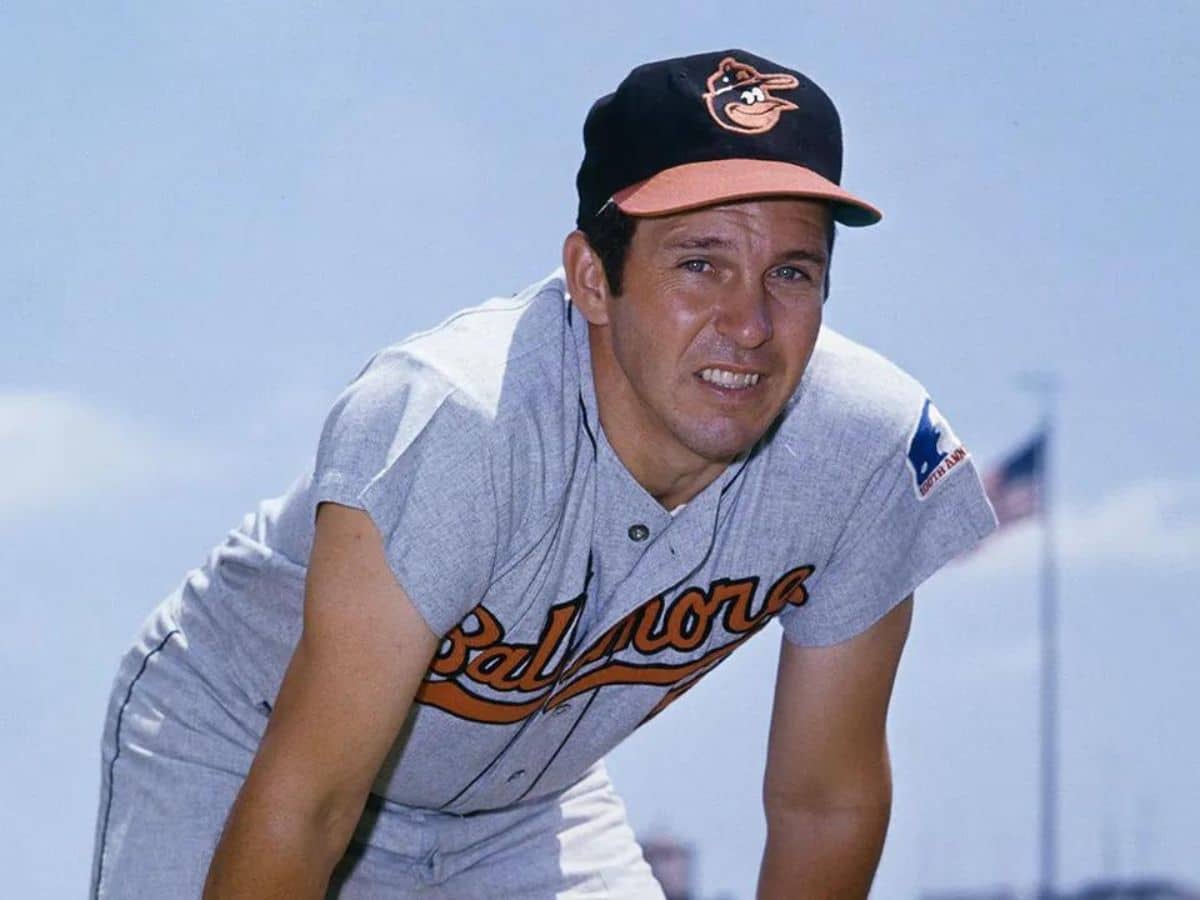 "Brooks Robinson was truly Mr.Oriole," the club said. They would go on to mention the accolades he achieved in his 23 years of service for them. The team would later pass on their condolences to his family as they mourned his death.
One interesting thing took place on the day he passed away. Robinson currently holds the record for the most games (10) in which he drove in the only run in a 1-0 victory. The Orioles would go on to beat the Washington Nationals 1-0. A fitting tribute to the legacy of their legendary number five.
This win helped the O's to claim their 98th win of the season. With five more games remaining for them which includes a four-game series with the Boston Red Sox, they would be hoping to cross the 100-win mark and enter the postseason with confidence and in style.
In case you missed it: