MLB- On the 2nd of October, the Toronto Blue Jays defeated the Boston Red Sox with a score of 6-3. But a marriage proposal, or rather an unsuccessful marriage proposal, which made it's way into social media within seconds, caused havoc among fans, both in and out of the field, in real life and social media.
MLB History has witnessed numerous amounts of marriage proposals, in every kind of stadium there could ever be. Many of which have ended in sweet, long lasting marriage relationships, whereas some have ended in much worse situations. The proposal that took place in the Rogers Centre grandstand, ended on a rather wrong side.
A man decided to propose to his girlfriend, so while she's walking down the stairs, he decides to stop her, pull her close to him, kiss her and then for the climax, gets down on one knee says, "I LOVE YOU" and puts his pocket to pull out a black box from his jeans. This leaves his girlfriend in awe of what's coming next.
MLB- Also Read: "Barks at the park" Francisco Lindor's 26th home run, fetched by nice-doggo 'Renegade' who uses it as chewy
MLB- Reaction to the marriage proposal, which went horribly wrong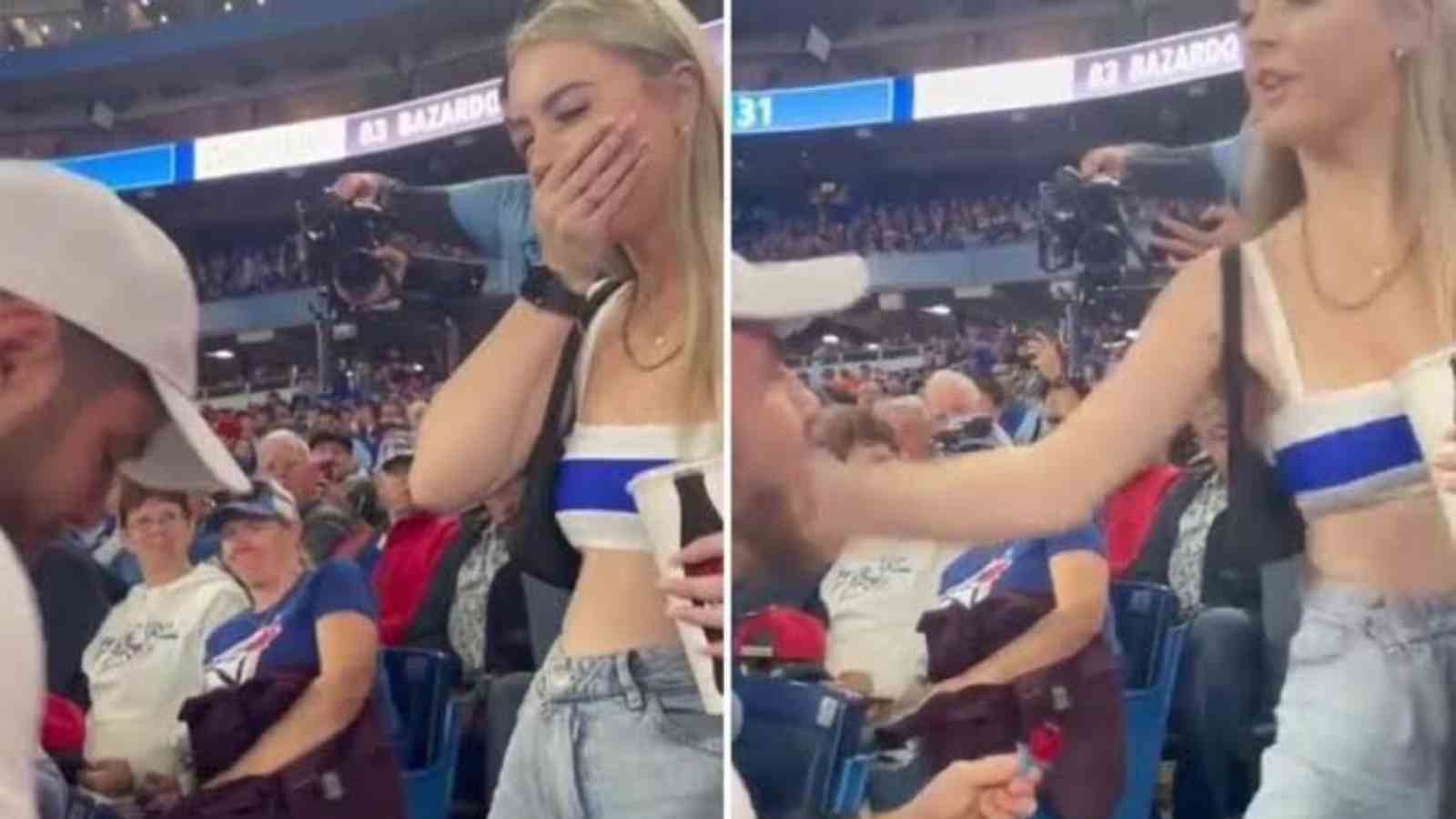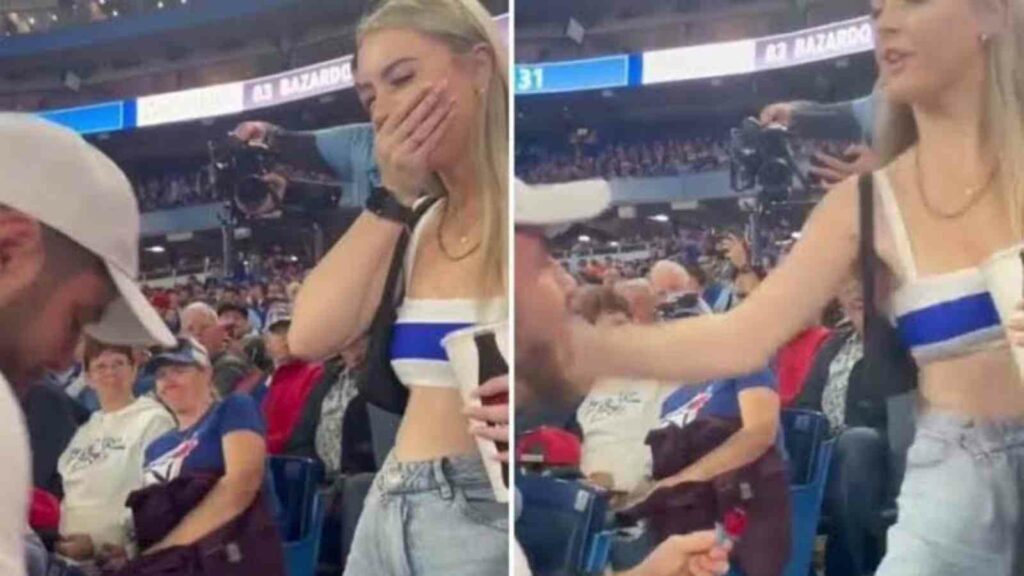 As the girl is hoping for the best, diamond ring to be in that box. Out comes a Ring Pop, like seriously dude, a fake ring for the love of your life, whom you propose to in front of such a big bull park. This was the same reaction that his girlfriend had as she sees the fake ring emerge from the black box.
The only words that came out of her mouth were "What the f–k is wrong with you," and the rest of the talking was done by her hand. She slaps him and leave all the people around her in dismay. Though as of now we are not sure whether this event was indeed a marriage proposal or a publicity stunt.
Though people all over the world have different opinions of the event. "The guy pulled a jerk move. If he cannot be serious for something important imagine what type of clown he is day to day," said one Reddit user. Whereas another said "You're crazy if you think the guy is at blame" and "I get that she didn't like this, but it's no reason to slap him across the face. Especially in front of thousands."
MLB- Also Read: "A bloody fortune!"- Aaron Judge's 62nd HR ball stretches offers upto $2 million, conflict rises between Darren Rovell and Nate Silver
MLB- Also Read: "A better reception than LeBron James" Cristiano Ronaldo's presence in the L.A. Dodgers' stadium enraptured the MLB World
Do follow us on: Facebook | Instagram | Twitter