The 2023 MLB season has seen the Atlanta Braves break several records and destroy teams in the process. They thought perhaps got a little taste of their own medicines as they were swept apart by the Miami Marlins in their recent game. Not only were they swept in the three-game series, the Marlins outclassed them in a 16-2 blowout win.
The Braves have already clinched their place in the latter stages following their win against the Philadelphia Phillies. That win marked their sixth straight divisional title. With the postseason right around the corner, the Braves perhaps decided to take their gas off the paddle and step back a little.
For the Marlins, the case is different. The team is fighting to make it to the postseason. They are right in the mix of a jam-packed wild-card race. This demolition of the Braves, the best side this season, delivers a huge statement to the others. During this three-game series, the Marlins outscored the Braves by a score of 36-11. This also marked their first series win against the Braves since 2015.
Related: WATCH: Baltimore Orioles CLINCH first postseason berth since 2016 during game against Rays
Jazz Chisholm Jr. leads the charge as the Miami Marlins sweep the Atlanta Braves
The Atlanta Braves have been head and shoulders above the rest this year. Both departments of the team have worked in sync as they have stream-rolled over their opponents. To beat this team, a special effort was needed. Miami Marlins' Jazz Chisholm Jr. took matters into his own hands and steered the team to a three-game series sweep of the National League East champions.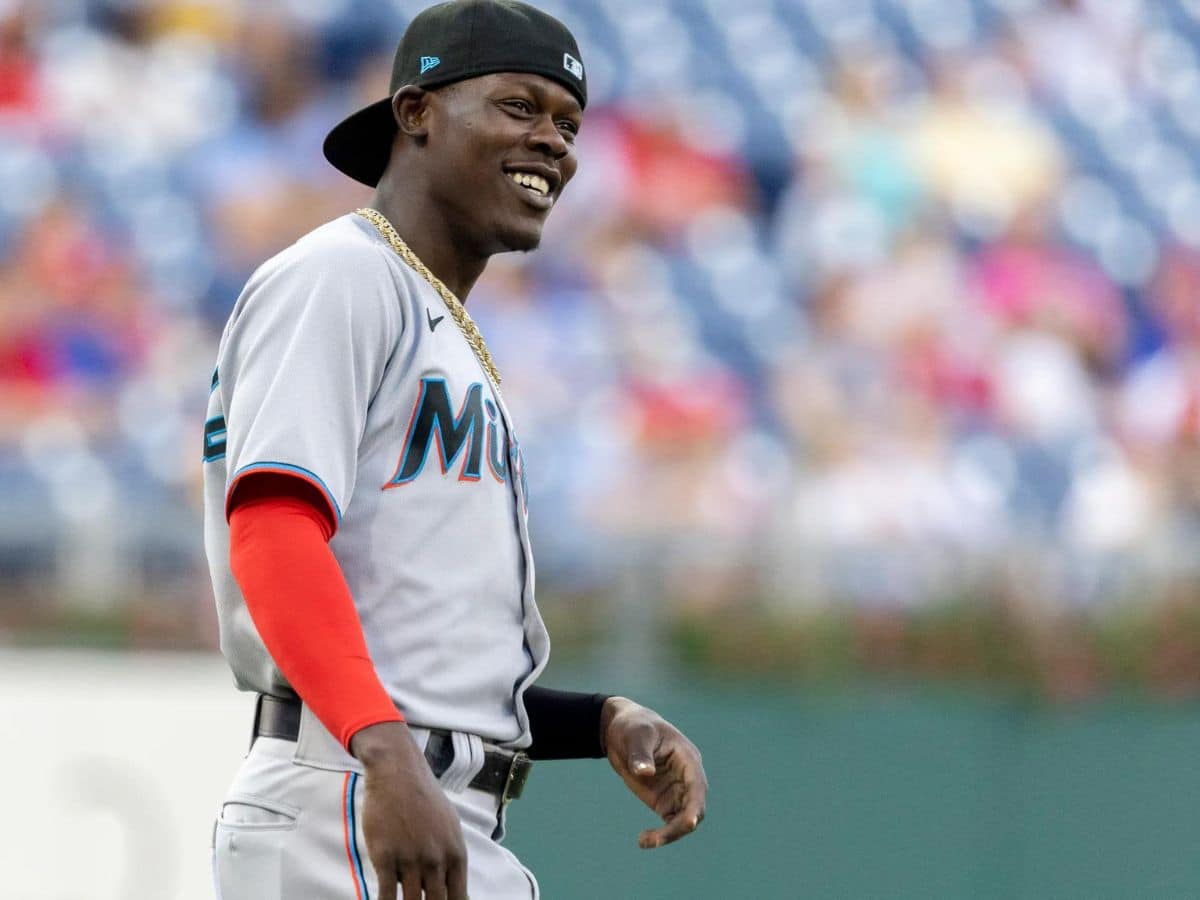 In the second game of the series, Chisholm launched a grand slam to break open the game. With the score at 7-5 in their favour, this grand slam took extended their lead to 11-5 which was enough for them to win. He did something extraordinary and what many dream of in the next game. The slugger recorded another grand slam which propelled them to this huge win.
"Our team is here to fight. I don't care about the team we go against because I know my team is going to go out there and battle every single pitch. I felt every pitch today, everybody was ready," Chisholm was quoted by AP.
It was a complete team performance with the bat from the Marlins as Jorge Soler, Jake Burger, and Nick Fortes also hit home runs. Meanwhile, their standout player, Luis Arraez recorded three hits. The loss of the Chicago Cubs means that they are now tied with them for the final National League wild-card spot. It will be interesting to see how this race pans out.
In case you missed it:
"Horrible for baseball" – MLB Twitter expresses grief as Shohei Ohtani's SPECTACULAR season ends with an elbow injury
Alex Rodriguez talks about undergoing AMAZING physical makeover after following girlfriend Jaclyn Cordeiro fitness advice