You might assume that a grown guy should be in charge of what goes into his body. If so, Pedro Martinez, the Hall of Fame pitcher, might not be you. Regarding who should be held accountable for Fernando Tatis Jr.'s positive drug test and accompanying ban, Martinez stated the following during a round table discussion on TBS Leadoff:
"Now, since he got hurt, San Diego's been on top of him. And this is where I have to give him a pass because San Diego should have known what this kid is putting on his body, whether it was ringworm, or whether it was the flu, or whether it was whatever he put in his body. He's too valuable to the organization. … The Padres need to know exactly what he puts on [his body], 24/7."
Also Read: Travis d'Arnaud Net worth, Career, Wife and more
Jimmy Rollins backs Pedro Martinez in supporting Fernando Tatis Jr.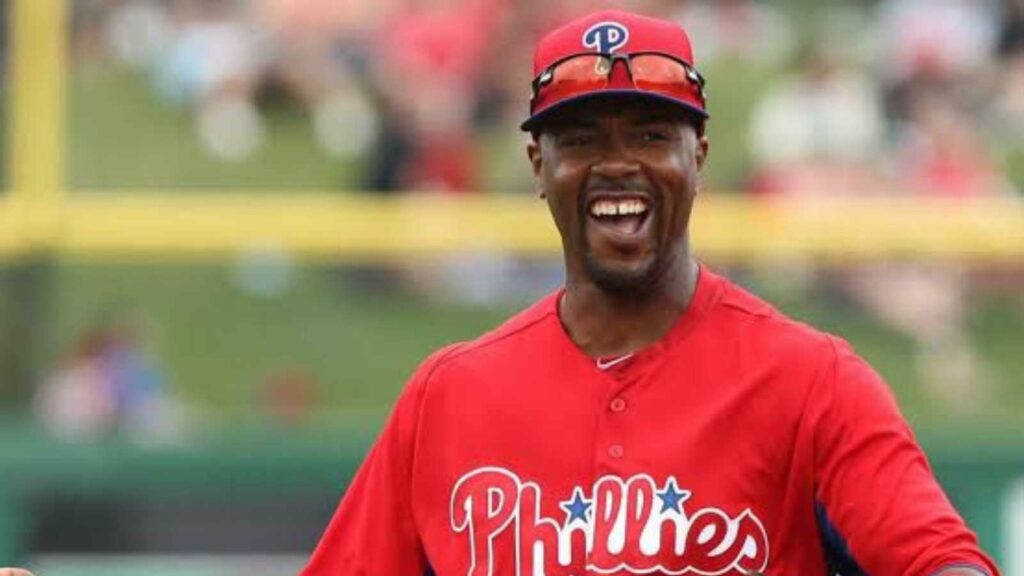 Jimmy Rollins, a former MVP who isn't in the Hall of Fame like Pedro but who appears to value personal accountability more, disagreed with that notion. "But this is the decision that he made at home or wherever he was. … What we do know is that there's a protocol in place. A friend gave it to you, grandma, and dad, it doesn't matter. Take it in, check it out. … Before I put anything in my body or on my body, I'm going to make sure it came from them or I'm going to take it to them."
Every player in the player's union has access to resources, as Rollins notes, to ensure that whatever pharmaceuticals they take adhere to the league's performance-enhancing drug policies. Therefore, even if we accept Tatis's explanation that he tested positive due to ringworm medicine at face value—and there are undoubtedly some good grounds to do so—the blame still plainly and solely rests with Fernando Tatis Jr. Tatis admitted this responsibility in his public remark, in fact. Tatis isn't even claiming what Pedro is here arguing.
Also Read: "Stick to MMA bud"- Twitter reacts to Jake Paul's poignant swing at Marlins batting practice
Also Read: WATCH: Terry Francona's ejection after intense argument with umpires