On Thursday night, the MLB capped off the season-long award by announcing the MVPs of the leagues. As if there was any doubt, Shohei Ohtani was crowned the AL Most Valuable Player for the second time in his career. He was the unanimous winner of this honor for the second time. While the fans celebrate this wildly, Ohtani was spotted chilling with his pet dog.
The Los Angeles Angels two-way superstar had another fantastic season where he shined both with the bat and the ball. His 44 home runs and 167 strikeouts as a batter and pitcher respectively helped him clinch this award. A video of him sitting with his dog while the winners were announced has now gone viral on social media.
In the video, Ohtani could be seen sitting on the couch with his dog beside him. He would later high-five his pet as he won the award again. The room was soon filled with the sounds of claps (probably from Ohtani's close ones) as the Japanese superstar added another honor to his impressive collection.
Check out the video of him celebrating with his dog from X (formerly called Twitter) below:
Mike Trout congratulates Shohei Ohtani on winning second AL MVP
As Shohei Ohtani claimed his second American League MVP award in three years, social media would soon jump in to congratulate him. Having missed out on the honor last season, the 29-year-old designated hitter/pitcher wrapped this award with ease this season. His Los Angeles Angels teammate Mike Trout would later join in the celebrations and congratulate him for this win.
The era of Trout and Ohtani as teammates could be coming to an end as the Japanese star declined a qualifying offer from the LA Angels recently. He is now off to the free agency. Trout himself has claimed that he would sit down with the team officials regarding the plans for the future. While the fans may not be able to see them again together, the love and respect between them seem to be as strong as before.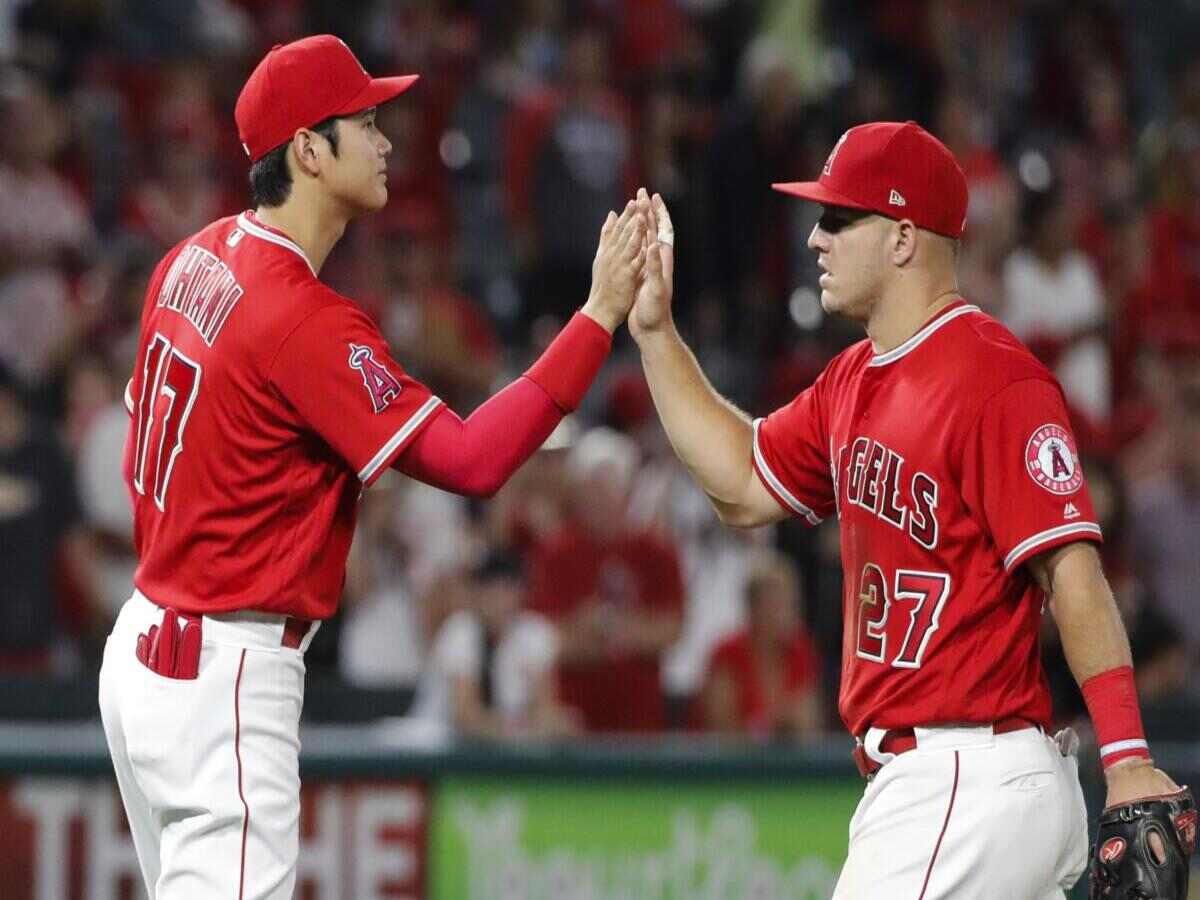 Taking to his X account, the American international would note down the incredible year he (Ohtani) had and applaud him for this success. He would go on to write:
"Congrats on an epic year and well deserved MVP. Proud of you, brother!"
While Ohtani took the appreciation from the fans and others, there was another player who won the MVP award. Ronald Acuna Jr. just like Ohtani, was unanimously named as the National League MVP for his outstanding season. The Atlanta Braves man scripted history by becoming the first member of the 40-70 club (40 home runs, 70 stolen bases). It is likely that the spotlight will be on these two players next season when they return to the field.
In case you missed it: