The final week of the regular MLB season is here. After five months of battling it hard, the final few games will decide how goes into the next round, while some teams close out their disappointing seasons. Last season's runners-up Philadelphia Phillies are closing in on the qualification through wild card. One man who has been the heart of this run is Trea Turner.
The 30-year-old American joined the Phillies last offseason from the Los Angeles Dodgers. He would go on to enjoy a stellar World Baseball Classic (WBC) where his side reached the finals. After that, he suffered a massive dip in form. Things took a miraculous turn for him after he received a standing ovation from the fans at the Citizens Bank Park in August. The shortstop has now thanked the fans for their support towards him and the team and laid a cry to win the competition.
"Just on behalf of everyone in that clubhouse – players, coaches, staff – we appreciate you guys. You guys pack this place out from day one, it's unbelievable playing here," Turner said at the start. "I want to say thank you for everything you did for me and my family as well… something I will never forget," he further added as the crowd cheered on.
The Phillies currently stand on top of the National League Wild-Card standings. Progression to the next round would mean the Phillies have qualified for postseason baseball for two years in a row, their first back-to-back appearances. "Let's go get this thing done. Excited for my first postseason here. Let's close this thing out, play some home games and let's win this damn thing," Turner added later.
Related: WATCH: Miguel Rojas records HILARIOUS moment in Dodgers-Giants game, pauses interview to make sharp play
Trea Turner closing in on MLB history
The 2023 MLB season has seen several ups and downs. It has also witnessed several records being broken. One stat that has set multiple records this year is the stolen bases one. The new large bases rule along with fielding shifts has seen a drastic increase in stolen bases this year. Trea Turner of the Philadelphia Phillies is now closing in on a piece of MLB history with stolen bases.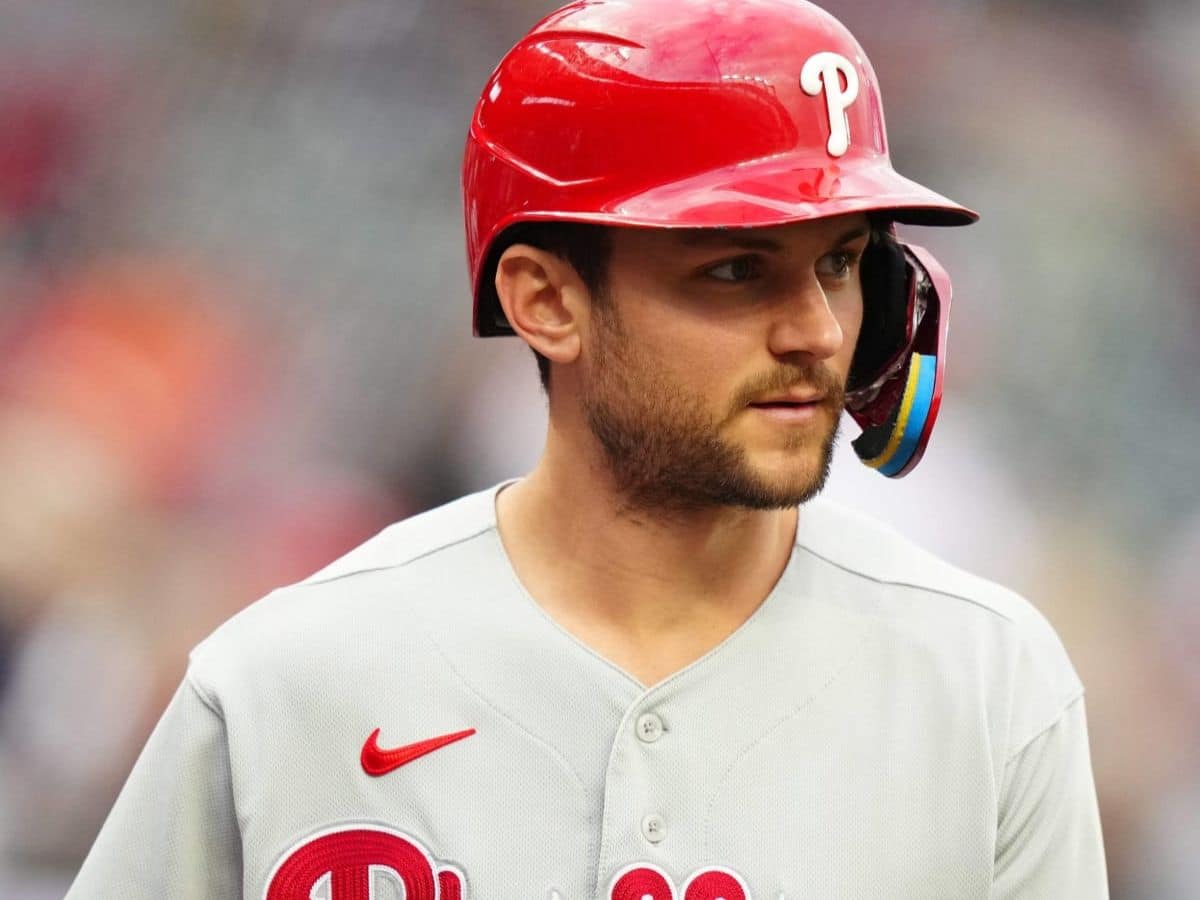 While the spotlight has been on Ronald Acuna Jr. regarding this stolen bases stat, he does not have the record like Turner. The Atlanta Braves slugger does not have 100 percent success in stealing them. He currently has 68 SB to this name. Turner on the other hand has a perfect 29-for-29 record when attempting to steal bases.
If Turrner can go the rest of the reason without being caught and keeping his record intact, he will be the new record holder. He could play the safe game and not attempt any steal attempt and still be the record holder. Whether he will take that approach remains to be seen though as he is beaming with confidence at the moment and would likely try to help his team out in all possible ways.
In case you missed it: