MLB fans were furious after umpire Jerry Payne abruptly got in the face of Houston Astros star Jeremy Pena following an alleged wrong call. Pena is not only loved by the fan base but is also known for his amiable character. The umpires' actions upset the fans who later displayed their anger on social media.
The Astros dugout was simultaneously not pleased with the umpire Layne's actions. Their coach Alex Cintron was seen yelling from the bench. He was later ejected from the game for his actions. Fans kept wondering why team manager Dusty Baker didn't take any action.
The whole scenario took place during the 3rd inning when Jeremy Pena took to his batter position. Minnesota Twins pitcher Joe Ryan threw a pitch that landed outside of the strike zone. But Layne believed it was within the call zone and ruled out the play as a 'strike'.  As Pena objected to the call, the umpire abruptly came near the shortstop's face saying a few words which are yet to be known.
Related: Dodgers' Blake Treinen joins Trevor Williams and Clayton Kershaw in SLAMMING franchise for re-inviting The Sisters of Perpetual Indulgence
Fans blasts umpire for making wrong call against Astros star Jeremy Pena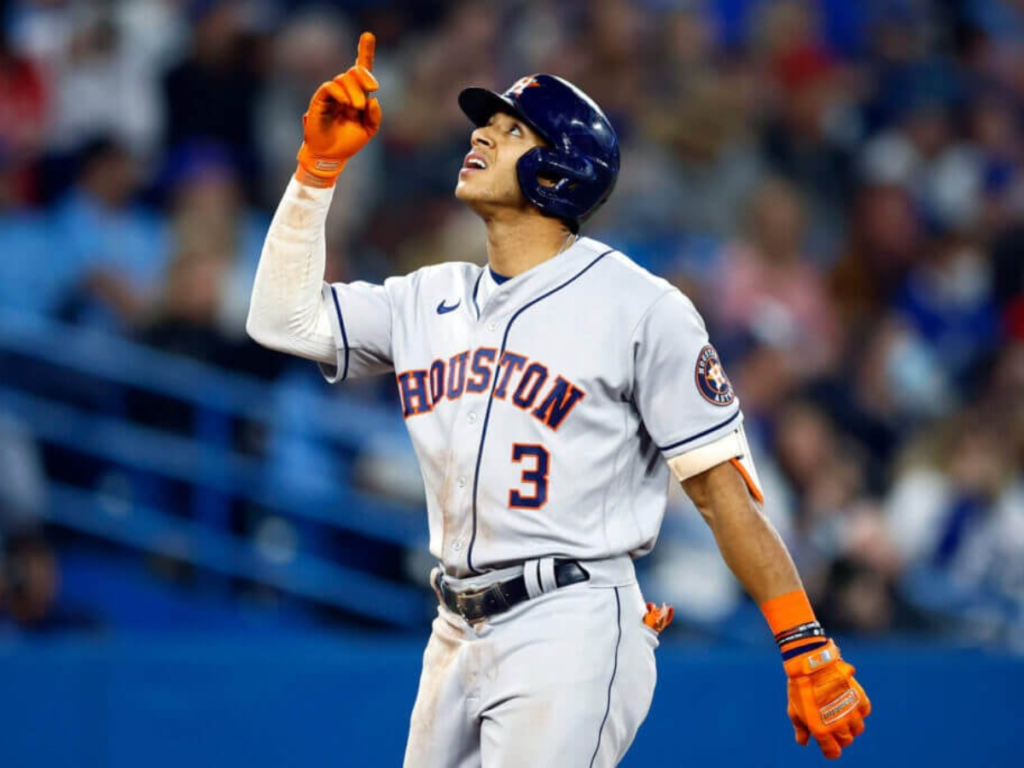 Whenever a player gets hyped up over a call made by the umpire there's either penalty or a warning given. Moreover, umpires do not like players acting out of their way after a call has been made. The recent Astros vs. Twins incident made everyone think about why the league allowed the umpire Jerry Payne's actions to go unnoticed.
There's been a lot of recent MLB changes, including the major change in the use of pitch clock. In the minor league, automated strike zones are being tested. It may take time to get the majors involved in the change, but till then there'll always be a threat of human error.
Although, in the recent incident Payne was called out for his action of getting into the face of Jeremy Pena, rather than his alleged wrong call. A similar controversial call was made during the NY Yankees vs. Seattle Mariners game. 
Although the Yankees won 10-2, several ejections were made in the game following a match-up between Michael King's at-bat and catcher Tom Murphy. After Astros vs. Twins game, Dusty Baker noted that the tension between Pena and Layne wasn't the first one during his playing career.
Baker noted that during his time these types of calls and actions "happened all the time", though in "modern times, it doesn't happen too much". Although one fan noted that Layne should get suspended, "Suspend that clown," there are no such actions as of now.
In case you missed:
Doug Mientkiewicz CLOWNS Derek Jeter for failing to control Alex Rodriguez actions in NY Yankees clubhouse
WATCH: "Protect Shohei at all costs," MLB fans furious as Michael Kopech's pitch hits Shohei Ohtani, Twitter reacts