As a famous hitter and first baseman, Albert Pujols has been rewarded with titles such as Rookie of the Year in National League Baseball. He has played and won several baseball tournaments and is famous for his winning performance in the National League championships and the World Series. He played for the Cardinals and won the World Series twice in 2006 and in 2011.
Aside from his accumulated honors and rewards, he is a happily married husband to Deidre Pujols. Albert got married to his stunning wife Deidre Pujols on January 1, 2000.
The couple met back in 1999 before getting married in 2000. Though it was a fast transaction from dating to committing to marriage, they are a very happy couple with a big family of five children.
Related: "Focus on what I need to" – Albert Pujols makes spring training debut for Cardinals amid wife Deidre's surgery
Albert Pujols and Deidre Pujols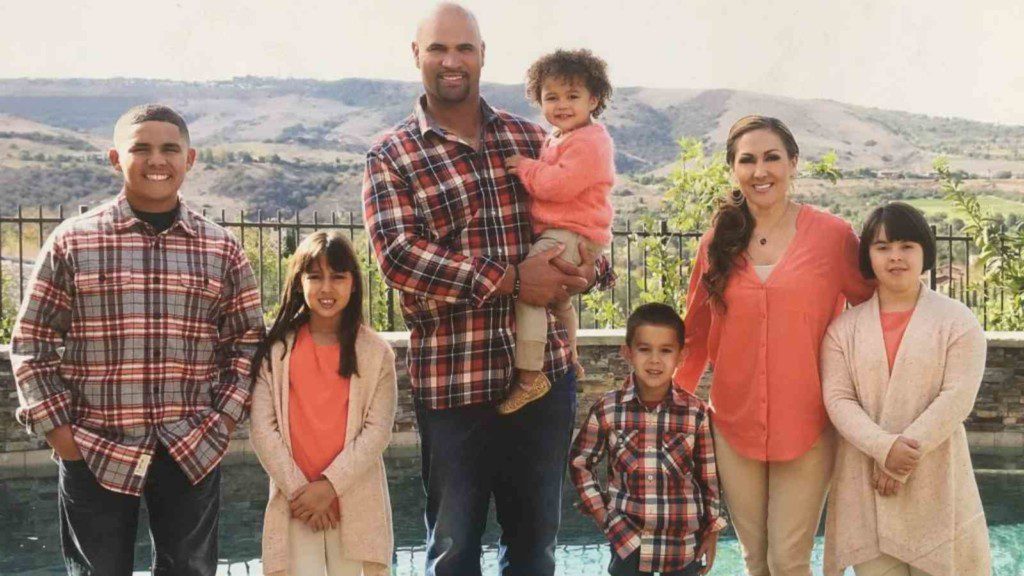 Albert Pujols was nicknamed 'The Machine' due to the style of his powerplays. He plays in the position of the first baseman and has participated for 11 seasons for the St. Louis Cardinals, and 10 seasons for Los Angeles Angels.
While Albert was busy pushing through his career, his wife Deidre Pujols opened up the Pujols Family Foundation to help children with disabilities. Deidre revealed during an interview that Albert proposed to her at the Cheesecake Factory in Kansas City.
After their marriage, they had four kids namely, Albert Jr., Sophia, Ezra, and their youngest Esther Grace. Aside from the four kids, Deidre has a daughter from a past relationship who is suffering from down syndrome since birth.
The child's name is Isabella as reported by The Things. Both of them are supporters of children with this disability. Albert and Deidre both love and care for Isabella very much.
Both of them are quite active in doing campaigns of awareness about 'down syndrome' and also support families with people suffering from this illness. The foundation also hosts a yearly 'All-Stars Basketball Game ' for down syndrome players.
This game is mostly held at Missouri Baptist University.  In 2006, Albert opened a restaurant called, 'Pujols 5 Westport Grill' in Westport Plaza, Maryland Heights, Missouri.
Deidre is very much active on social media platforms and you can find her posting images of her family and kids frequently. She is also seen posting about the children's organization. Besides being busy with his professional life, he enjoys working with organizations to support poor and disabled families.
In case you missed:
"Irreconcilable differences" Albert Pujols' alienated wife appeals child and spousal support after brain surgery