WWE Superstar John Cena proved that he is all for the healthy lifestyle and back in 2013 he praised the Major League Baseball for raising their voice against PEDs (Performance Enhancing Drugs). The 13-time WWE Champion took his voice to twitter as he regarded the League for suspending several players.
John Cena was even upset when Yankee Ace Alex Rodriguez accepted that he used anabolic drugs during his MLB career. He further said that he felt sickened after the admission and wanted the MLB to clean up the game.
John Cena tagged the MLB's Twitter handle and tweeted on July 23rd, "Also hats off to @MLB for putting their foot down against PEDs @SportsCenter @ESPN looks like more headlines on horizon. #playitclean"
After the incident, In May 2014, MLB and MLBPA announced an updated agreement which notified that a first-time offender would receive an 80-game ban, a second time offender would receive a 162-game ban and if someone dares the third time, the player will be suspended to a lifetime ban.
Also Read: "Gimme a f**king break"- 11-Time NBA All-Star Charles Barkley once threw shade at Tiger Woods for not having amusing fellowship
John Cena once betted a dollar against Lefty Logan Allen; said he will not make it to MLB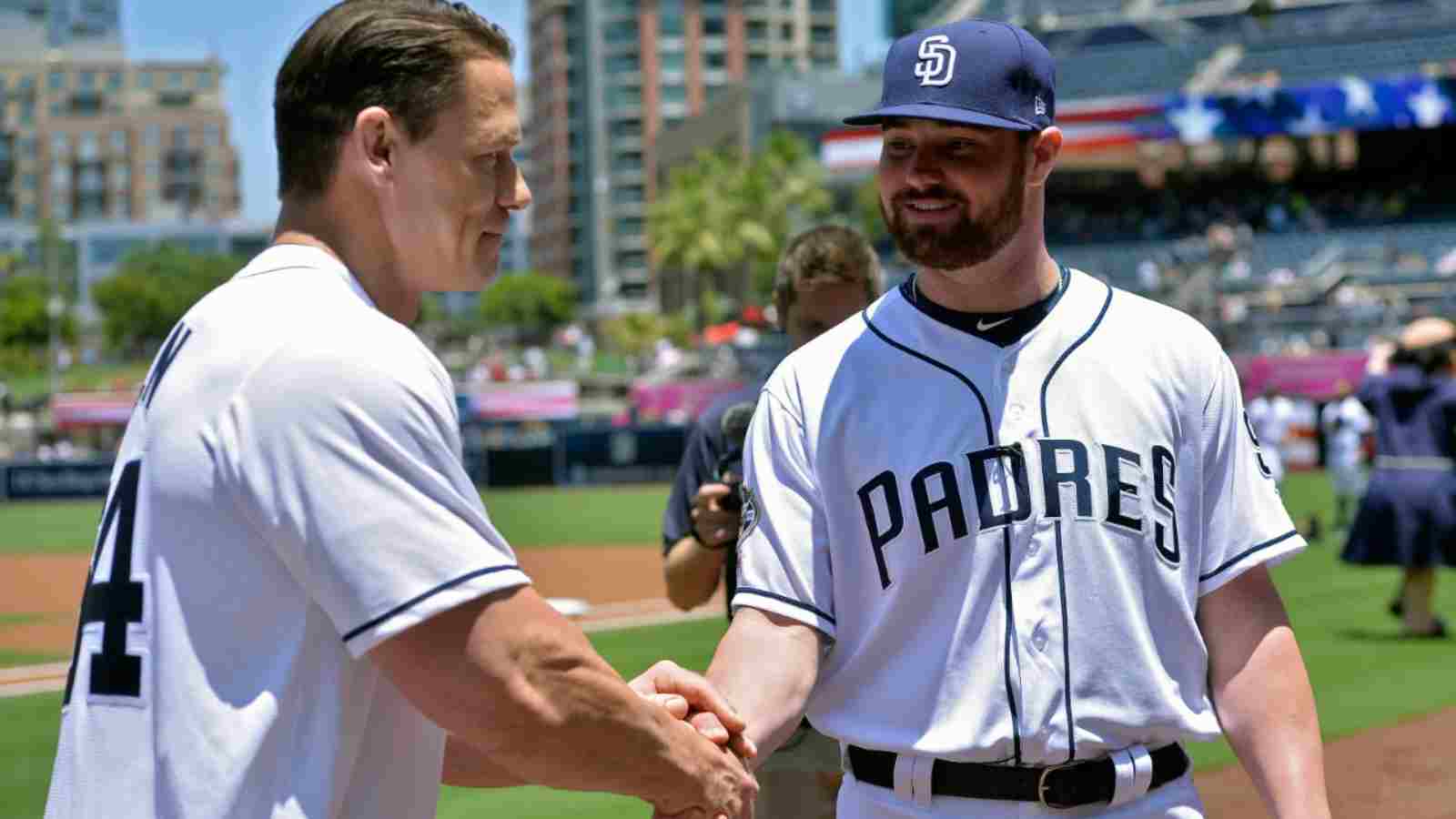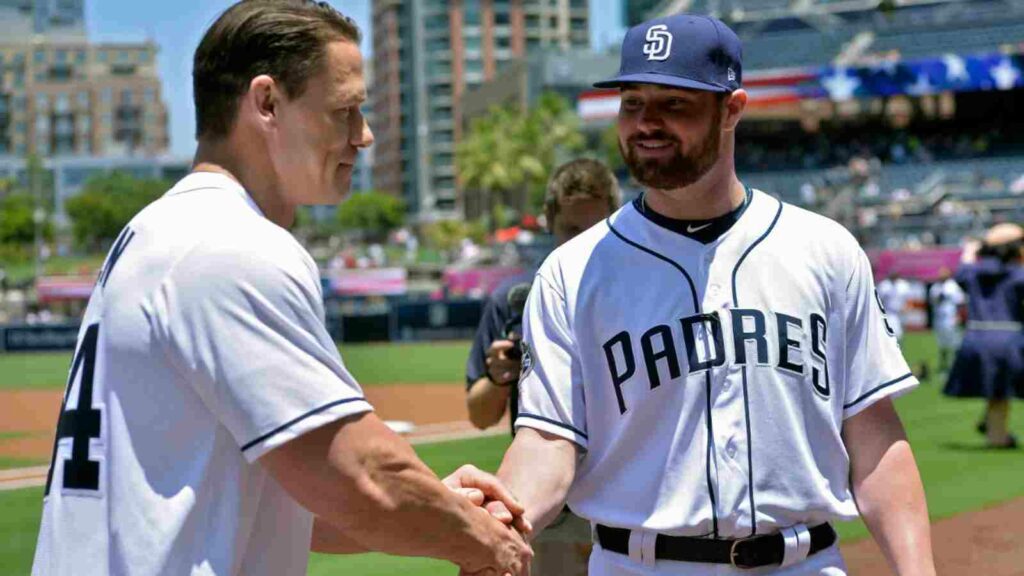 Lefty Logan Allen was picked up by the Padres and the pitcher's debut was once to remember. He earned a win for the Padres with his performance against the Milwaukee Brewers. Allen allowed zero runs and gave up just five hits in seven innings, and he even picked up his first hit and scored a run.
"Sometime deep into the night, he made his wager. "I'm going to bet against you," he told Allen. He cited the percentages, which, objectively, are formidable for the overwhelming majority of minor-leaguers. He referenced his own career and the numerous times he had been discounted. Before he rocketed to fame, he cleaned toilets and lived out of a car.
"…. Cena delineated the terms of the #OneDollarBet: If Allen indeed failed to reach the major leagues, he would owe Cena a signed dollar bill acknowledging his wisdom. If Allen proved him wrong, the reverse would apply." Told WWE's John Cena.
Also Read: Ex-MLB Star and World Series Champion endorses his support towards Donald Trump for the 2024 POTUS Elections
Also Read: Cristiano Ronaldo, LeBron James, Tom Brady, Michael Phelps, all turn into 'over-sexualizing' TARGETS for Golfer-cum-Influencer Paige Spiranac