Tyson Fury has mad respect for Khabib Nurmagomedov! The undefeated Dagestani fighter took the MMA community by storm ever since his arrival in the UFC, Khabib brought a unique mix of aggressive wrestling and relentless cardio, he used to wear down his opponent with his nonstop takedowns, and after breaking their will to fight, he would either choke them out or would knock them out with vicious ground and pound.
Khabib got the biggest win of his professional career against "The Notorious" Conor McGregor, their rivalry is the biggest combat sport had ever seen, and the end result was Khabib was Khabib mauling McGregor for 4 rounds straight before finally choking him to become the undisputed lightweight champion. He went on to defend his belt twice after that, and he retired after his father and coach, Abdulmanap Nurmagomedov sadly passed away because of Covid-19 complications.
Result – Mural honouring Khabib Nurmagomedov's late father painted in Dagestan
He went out with a perfect record of 29-0, and his legacy is something the lightweights would look up to for years to come. Khabib is an inspiration to many, and boxing heavyweight champion, Tyson Fury is more than impressed with him, he posted a photo of him with a touching caption, wrote, "This man did it right. Got in & won & got out on top. Big respect (Khabib)"
Khabib Nurmagomedov is making some big moves with his new fighting promotion Eagle FC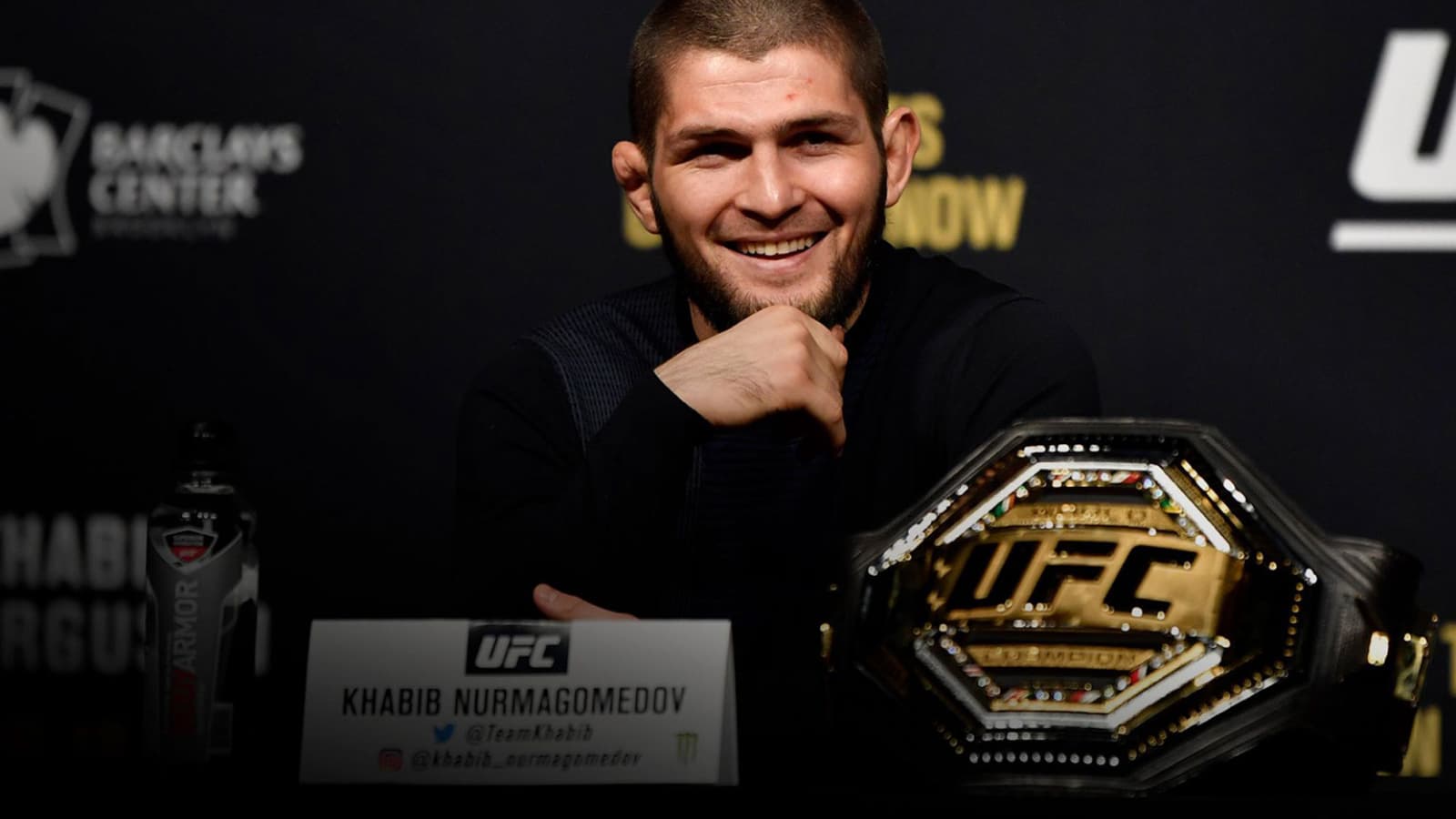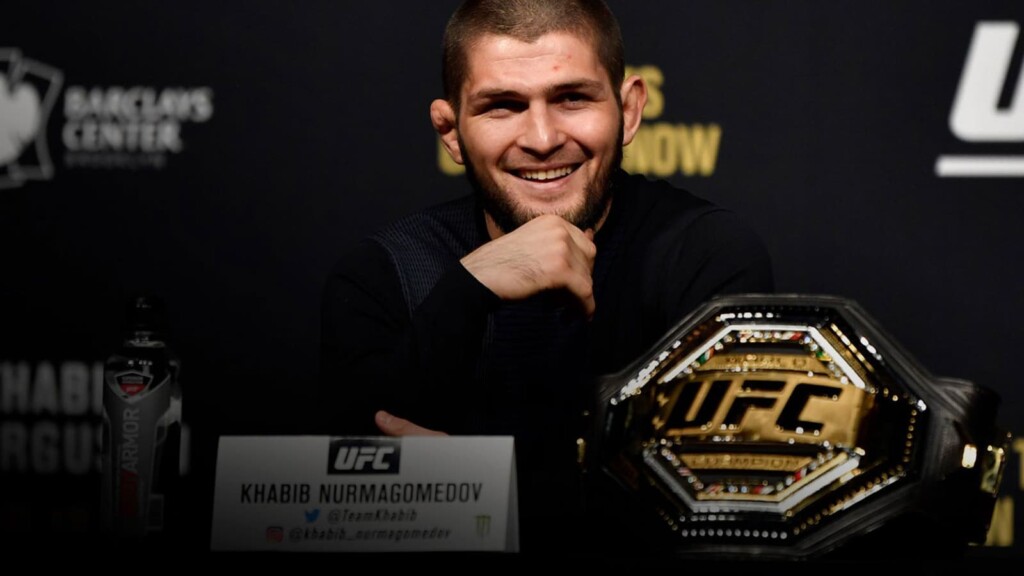 Khabib took ownership of Russia-based fighting promotion, now they are operating under the name of Eagle FC. They were organizing some big events in Russia, and they organized their first big event in the United States a few days ago. The event was a huge success and they recently signed former UFC fighters such as Rashad Evans, Kevin Lee, and Diego Sanchez.
Khabib was warned about the dangers of running an MMA promotion, but he took it very lightly. After Eagle FC 44, he took some time to address the advice given by Dana White and claimed he will have a meeting with the UFC president pretty soon because there is no one in this world who has got more experience of running an MMA promotion than him.
Also read – Khabib Nurmagomedov admits Dana White was right about the hardships of running an MMA promotion, plans to meet the UFC President for advice