Diego Sanchez has found a new home in Khabib Nurmagomedov's MMA promotion, Eagle FC. His first opponent in the new promotion, Kevin Lee is already an acquaintance of the fighter and Sanchez reveals about their relationship heading into the big fight.
Kevin Lee and Diego Sanchez are scheduled to headline the Eagle FC 46 event in Miami on March 11th. Both Kevin and Sanchez were cut off from the UFC roster and left the promotion on bad terms. Sanchez left the UFC after a huge saga involving the company and his then coach Joshua Fabia. Very recently, UFC lightweight star "Motown Phenom" was cut from the roster.
Ahead of his main event fight, Sanchez speaks to MMA Junkie on how he first connected with the fighter from Detroit. Sanchez says he reached out to Lee through an Instagram DM when the "Motown Phenom" was visibly upset about leaving the UFC. "I wrote to him, 'hey Kevin man I know you are going through some shit right now, and if you want to talk to a man who has been through it and gone through some of the stuff you're struggling with…I'm here for you man'" said Diego.
"If you ever want to talk, you ever want to pray, hit me up man. And in the meantime, I will be praying for you. And so that's where the connection between me and Kevin started, with that direct message."
Related "It's a greedy organization" Diego Sanchez puts the UFC on trial, claims fighters will pick Eagle FC instead
"The stars truly alligned" says Diego Sanchez on his fight with the 'Motown Phenom'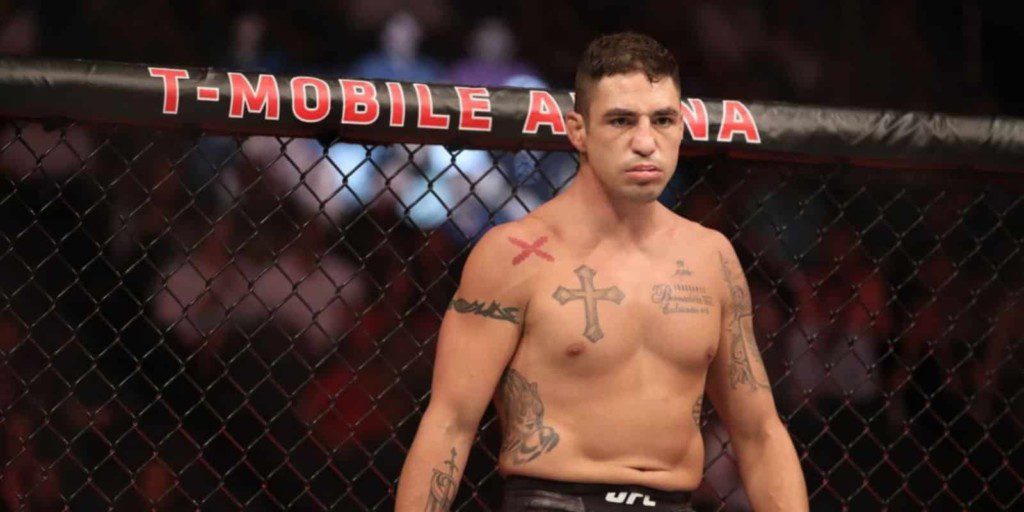 Sanchez reveals that when he reached out to Kevin, there was no thought of fighting him and it was just out of pure kindness. Sanchez has gone through something very similar to that of Lee. "It was just out of the kindness of my heart man. I feel for somebody that has gone through something of similar nature," said Sanchez.
"I hit him up and the way the world and the universe work, here we go sh*t aligned and we're gonna fight," said Sanchez. Diego was very close to moving the BKFC (Bare Knuckle Fighting Championship) but a request from Khabib's manager Ali Abdelaziz influenced his decision to join Eagle FC.
Sanchez last fought professionally at UFC 253 against Jake Mathews where he lost via decision. Kevin on the other hand is also on a two-fight losing streak from his UFC days and will be fighting for the first time since August 2021 at Eagle FC 46.
Also read "All you guys are f**king pu**ies" Bobby Green scorches the lightweight division for ducking the Islam Makhachev fight