PFL might be all set to follow in Endeavor's footsteps as it plans to buy Bellator MMA. The news of Endeavor UFC's parent company buying WWE generated huge waves in the world of sports and entertainment. However, with PFL and Bellator merging UFC might have some serious competition. With the huge number of fighters from the combined roster of both organisations, fans might witness some great cross-promotional fights.
Bellator's parent company Paramount Global is more than serious about its sale of the organisation. The list of potential buyers had Endeavor, UFC's parent company as the first preference.
However, Dana White many years before Bellator was even on the market stated that UFC won't ever buy Bellator. With the recent UFC and WWE merger and UFC's roster of elite fighters, it technically does not need the help of any other MMA organisations. With Endeavor out of the picture, the role of a potential buyer might be fulfilled by PFL.
Related : UFC and WWE crossover: Everything you need to know about Endeavor's new deal
Why is Bellator MMA on sale?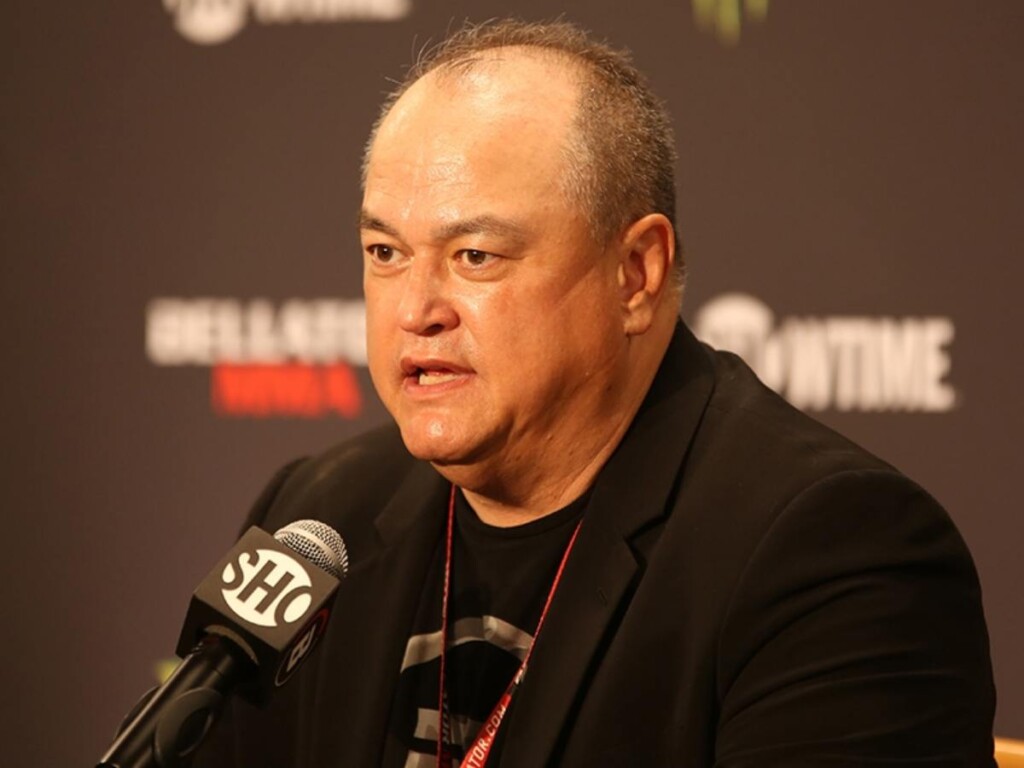 Bellator MMA is owned by Paramount Global. Paramount Global itself was formed by a merger between Viacom and CBS in 2019. Bellator MMA currently airs on Showtime cable channel which is owned by Paramount Media. However, after Bellator shifted from Spike TV to CBS to finally Showtime its viewership had taken quite a hit. The reason for that is Showtime is an exclusive cable channel and Spike TV is a part of basic cable packages in the USA.
Bellator already has UFC as its direct competitor. With the rise of other MMA organisations like BKFC, PFL and One Championship, Bellator found it hard to increase or maintain its viewership numbers.
That coupled with Showtime's exclusivity has made it hard for Bellator to make any huge profits.
Who owns PFL?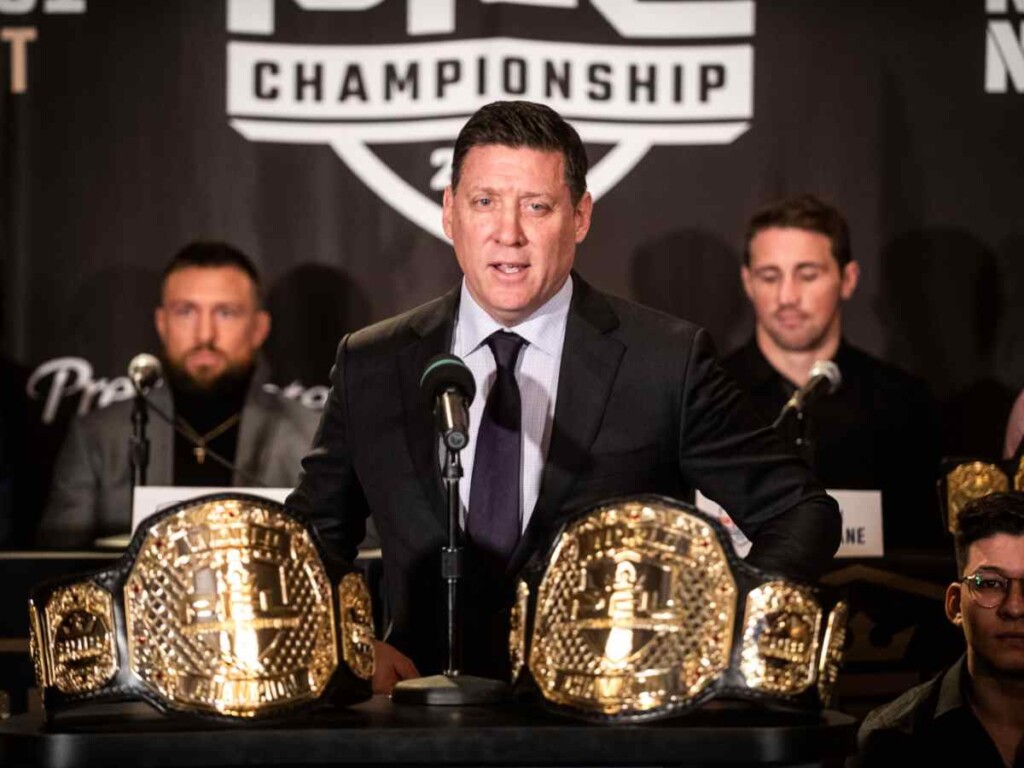 PFL was founded by Don Davis in 2017 and launched in 2018 after the acquisition and restructuring of WSOF. In the short duration of time since its creation, PFL has managed to be backed by some big names. Wiz Khalifa is a partial owner of the PFL. The famous rapper joined the ownership team in 2021. Wiz Khalifa has a net worth of over 60 million dollars and wanted to make an impact in the world of MMA in his own way.

Along with Wiz Khalifa YouTube boxer Jake Paul also has an equity stake in the organisation. The equity was part of a multi-year contract to compete in mixed martial arts. Other key investors of PFL include PFL's CEO Peter Murray and MMAX Investment Partners. Apart from this PFL is also backed by investor groups of sports, entertainment, media and business behemoths as well.
Will PFL buy Bellator MMA?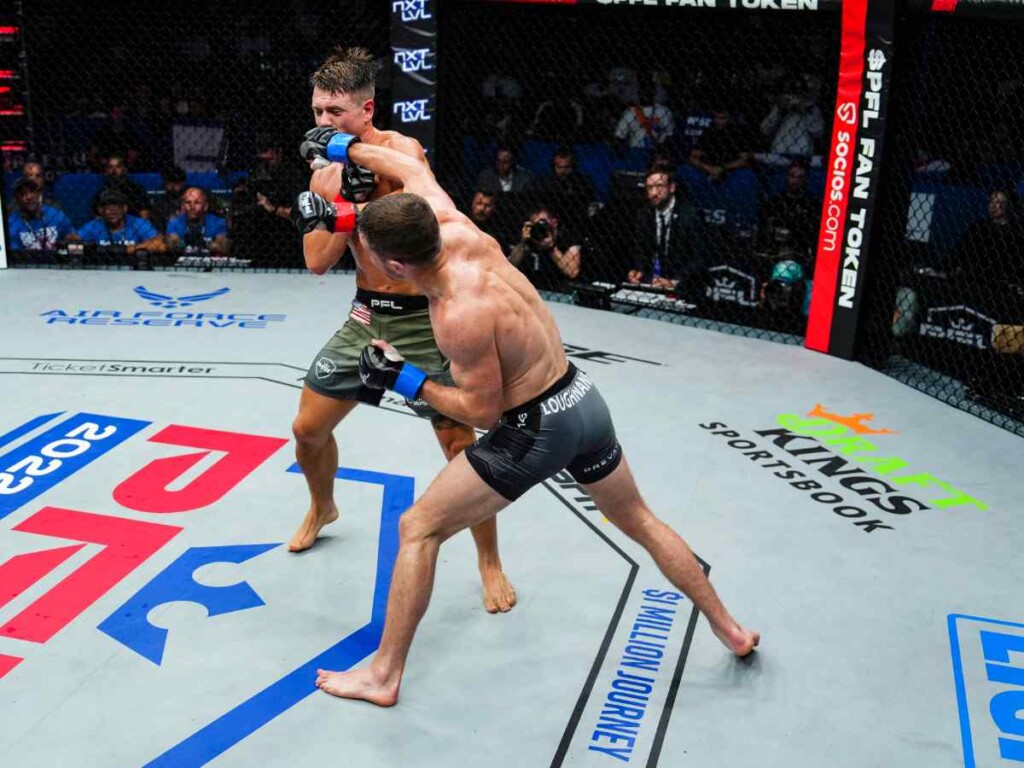 According to podcast host, Todd Atkins the PFL is on the verge of buying Bellator. According to him, Bellator CEO Scott Coker will be staying through the transition. However, the actual timeline of the merger coming into full effect has not been determined yet. Bellator is to expand in Europe in 2024, so PFL would absorb the Bellator name after that according to Todd.
While Todd believes that it's basically a done deal, these are only rumours. Similar rumours have been released since Bellator started looking for potential buyers as well. However, with the PFL-Bellator merger many cross-promotional fights will come to fruition and the UFC will have a good competitor as well.
In case you missed:
Do follow us on Google News | Facebook | Instagram | Twitter