UFC main events remind fight fans of Bruce Buffer screaming the iconic "it's time" at the top of his lungs. Buffer, with his golden voice, became an integral part of the UFC. He is an MMA legend in his own right after announcing for over 25 years. Buffer witnessed it all inside the octagon and introduced some of the biggest names in MMA. Here is a look at when it all started and how Buffer made it to the UFC.
Bruce Buffer has never failed to hype up any fight with his voice. The MMA legend excites the fans when announcing iconic names like Conor McGregor, Anderson Silva, Jon Jones, Khabib Nurmagomedov, and many more. It all started when Buffer announced the undercard fights in the early UFC days. However, it was a bit later when Buffer got his big break and became a full-time announcer of the UFC. Since then, Bruce Buffer has announced fights for over 25 years in the UFC.
Read Further: Joe Rogan car collection: Know everything about UFC commentator's lavish garage worth $2 million
How did Bruce Buffer make it to UFC and how much is he paid?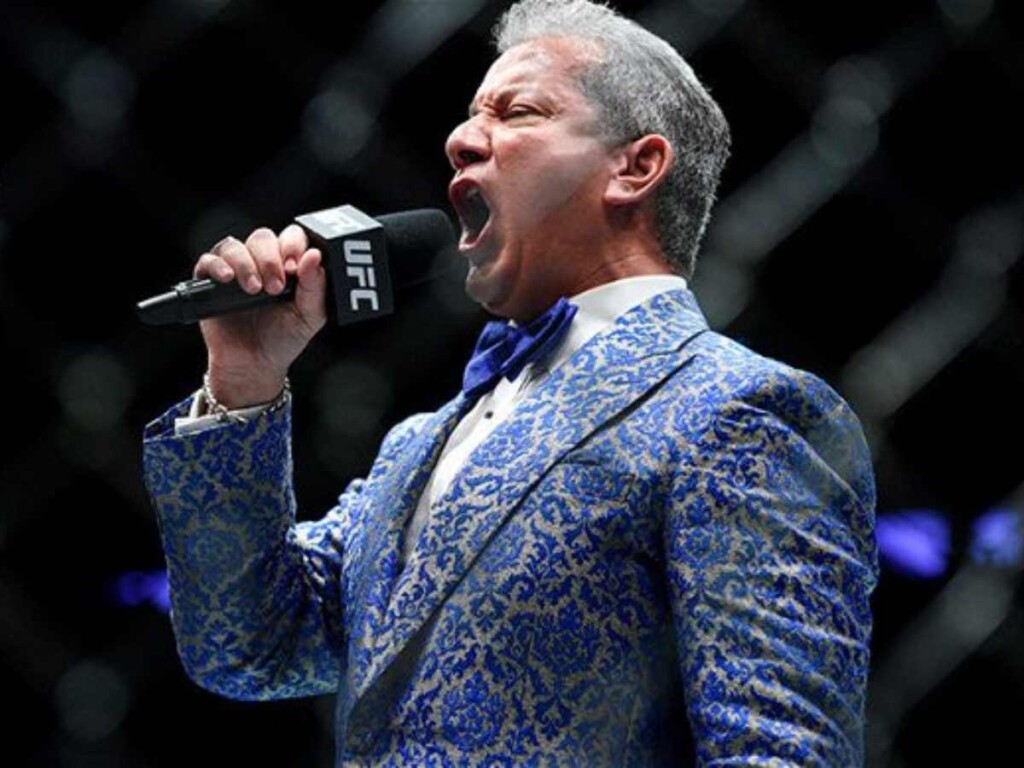 Bruce Buffer ventured into martial arts at the age of 13. He practiced judo and, at the age of 15, befriended students of Chuck Norris, who introduced him to Tang Soo Do. Buffer holds a second-degree black belt and also has some kickboxing experience. Due to his martial arts background, Buffer has a vast and substantial knowledge of MMA. Bruce Buffer started out announcing undercard fights in the UFC. His half-brother, Michael Buffer, was the more popular announcer then. Michael is the voice of boxing main cards. He also announced for the UFC alongside Bruce.
However, at that time, Michael had a contract with WCW which paid a good amount of money to announce fights. Due to this, Michael left the UFC and helped Bruce become the company's main announcer. Bruce also leveraged his appearance in the popular sitcom Friends to demand a full-time announcing job. After that, Bruce became the official full-time announcer starting from UFC 13.
Bruce Buffer makes $50k per announcing duties. He made big money of around $100k, announcing big events like UFC 229, 274, and so on. Apart from his earnings from the Octagon, Buffer earns significant income playing professional poker. He also earns from sponsorships, and his endorsement company with Michael Buffer. Bruce Buffer's net worth is $ 14 million. and he is said to make $ 2 million a year.
Who is Michael Buffer, and how is he related to Bruce Buffer?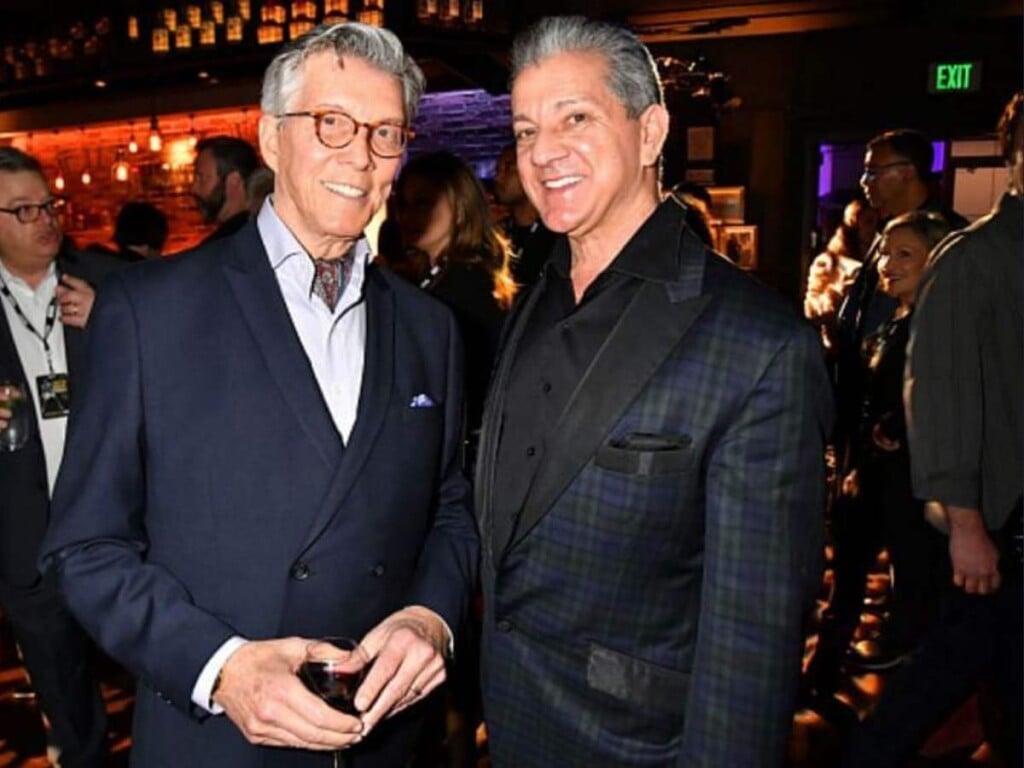 Michael Buffer is a legendary announcer in boxing and has announced big fights for decades. He announced fights featuring some of the greatest boxers, such as Muhammad Ali, Sugar Ray Leonard, Floyd Mayweather, and Canelo Alvarez. He is known for his iconic catchphrase, "Let's get ready to rumble!" which he trademarked in 1992.
Michael Buffer and Bruce Buffer are half-brothers. Michael's father married young while serving in World War 2. After his father and Michael's mother separated, he was later raised in the Huber family. His father married another woman and had two sons, Bruce, and Brian Buffer. Bruce first learnt about Michael when he saw him announcing fights on the television. He found out that Michael was his long-lost brother from his father. After that, Bruce enquired around and met Michael in 1989. Since then, the duo have become the greatest announcers in their respective sports and have an endorsement company together.
In case you missed it: