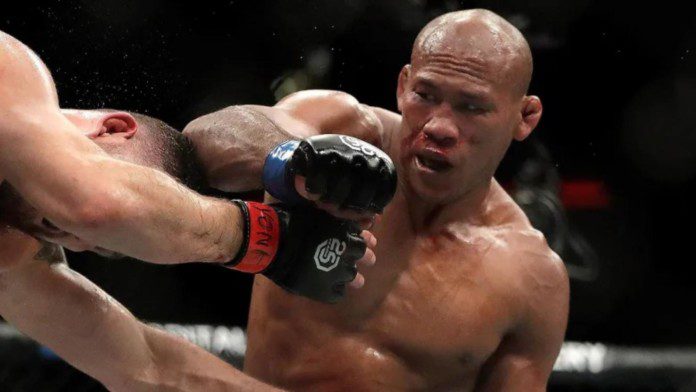 The legendary mixed martial artist, Ronaldo "Jacare" Souza retired from the UFC following a loss to Andre Muniz at UFC 262. Muniz broke his arm, and Souza decided to step away from the world of MMA for good.
Souza stayed at the top of the division for a very long time, but he never fought for the title, he expressed his views on his retirement in an interview with Ag Fight, he said, "I had a good run. I was very well paid in the UFC. I had great fights. I spent seven years at the top of the middleweight division. I didn't have a chance to fight for the title, but I did what I could. Now it is time to rest my body and mind."
"We weren't smart enough to wait for our moment," Jacare explained. "I'm sure of that. We didn't wait for the moment. The moment was going to come, but we didn't wait for it. We put in the work. We got where we needed to, we did what we had to do, but we couldn't wait for it." He has some amazing wins against Chris Weidman, Derek Brunson, Vitor Belfort, and many other elite fighters.
"I've always had strong hands"- Jacare Souza is really looking forward to his boxing debut
Jacare is known for his jiu-jitsu skills, but he is not so bad with his hands either, he is now preparing for his boxing debut, and talking to Sherdog about it, he said, "I couldn't stay away from my training routine. I began to train boxing and I received a proposal to fight that I liked. I cannot say the name of the event yet. What I can say is that my boxing is being sharpened already. Even though I came from jiu-jitsu, I´ve always loved boxing, and if you see my MMA fights, I've always had strong hands."
It was really sad to see him retire with a broken arm, and a boxing match can be really good for him. Anderson Silva made the most out of his boxing venture, and he is looking for an opponent as well. If these two can work things out, then we might see this legendary matchup after all.
Also read – "We didn't wait for the moment," Jacare Souza looks back with regret as he failed to capitalize on a title fight