While UFC is the best form of entertainment among all the other combat sports it does have its share of stodgy events. Today we look at the most boring fight in UFC history. Who would've thought the heavyweight champion and the man with the most KO's in UFC's history would be a part of this snooze fest.
The world tunes in to the sport of Mixed Martial Arts for the nervous energy it gives and the excitement one gets out of it. MMA is undoubtedly one of the best sports to watch if you want an adrenaline rush pumped into your body. Among all the MMA fight platforms, it is fair enough that the UFC is the best organization in the world. While the Ultimate Fighting Championship is best known to put on the best fight for its fans, even the best are guilty of some uneventful fights and snoozefest. From what we've seen to date, Francis Ngannou vs Derrick Lewis is the most boring fight in UFC history.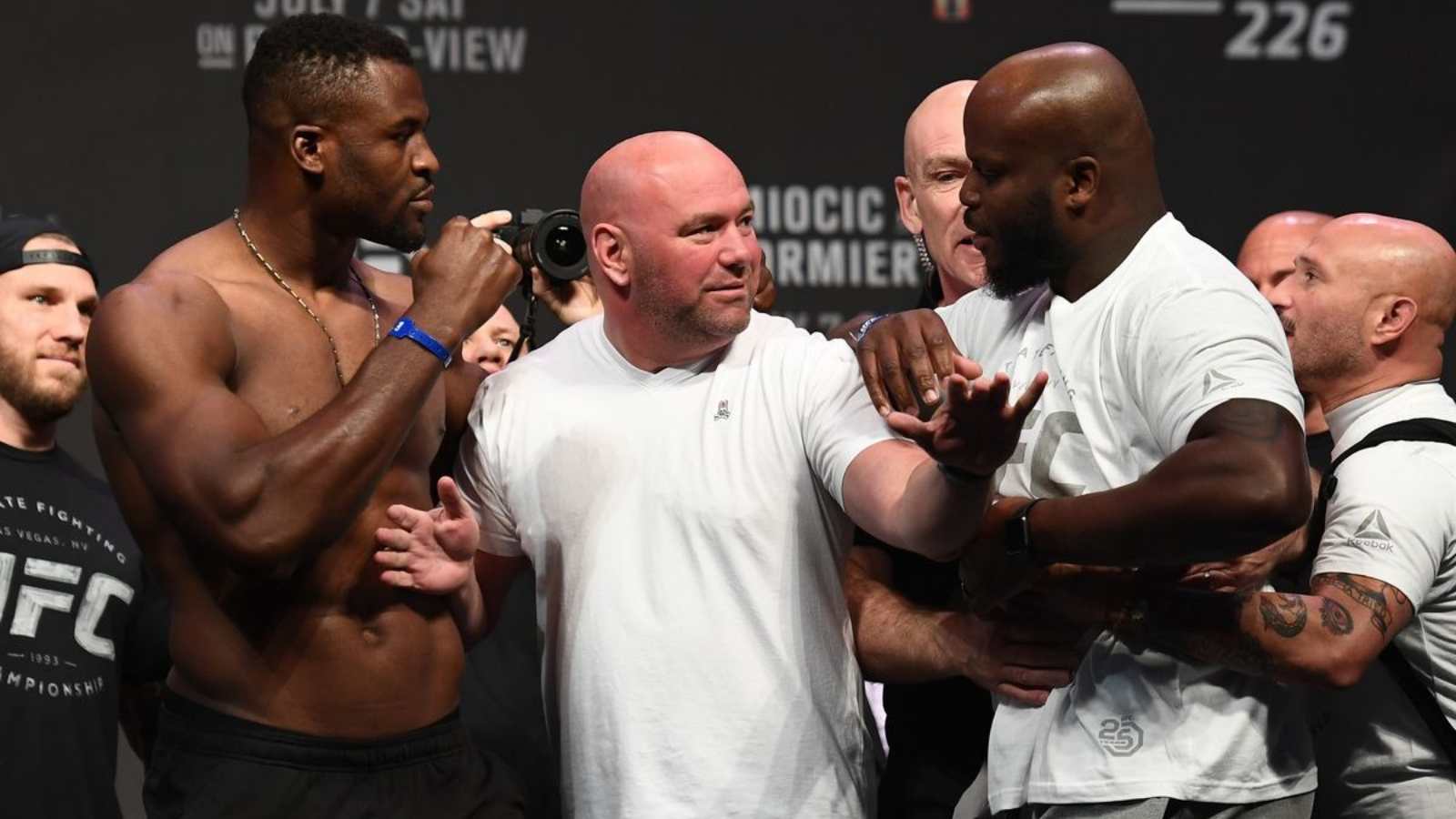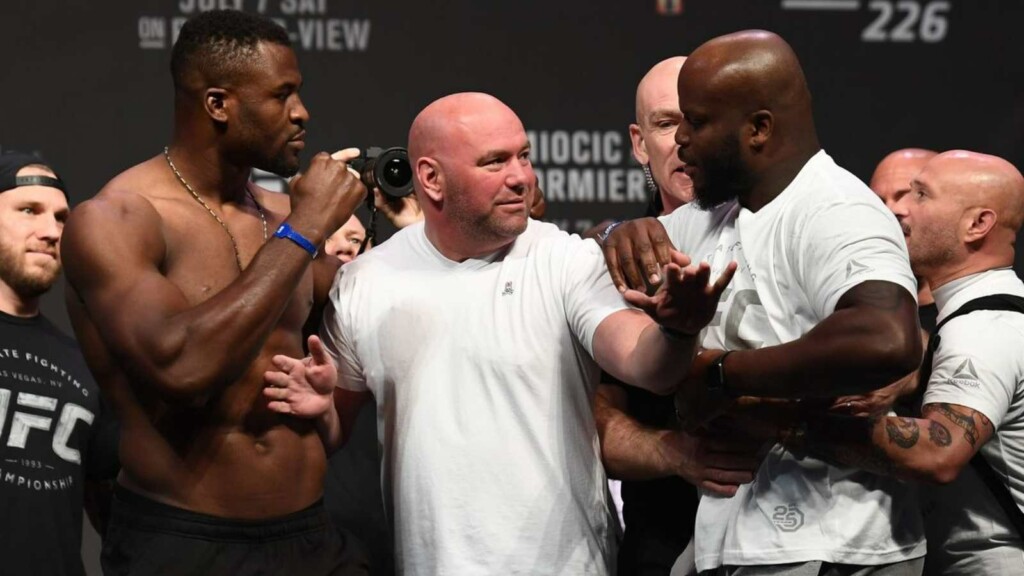 Francis Ngannou and Derrick Lewis bumped fists at UFC 226. The event was a fantastic card with a heavyweight title bout between Stipe Miocic vs Daniel Cormier. Ngannou and Lewis were placed on the co-main event. Two of the most dangerous and ferocious men in the octagon, no one expected them to produce a stinker like that. Francis was coming off a loss against the champion Stipe. Prior to that loss, Francis had an early rise to the top of the food chain as he finished heavyweights left and right.
All of Ngannou's wins come from finishes in the UFC. So when a fighter of that caliber was matched up with "The Black Beast", the fans had nothing but expectations flying through the roof. Like Francis, Derrick was coming off a loss against Mark Hunt in 2017. The only thing exciting about the fight of Francis Ngannou vs Derrick Lewis was the face-off they had during the ceremonial weigh-ins.
What made this the most boring fight in ufc history?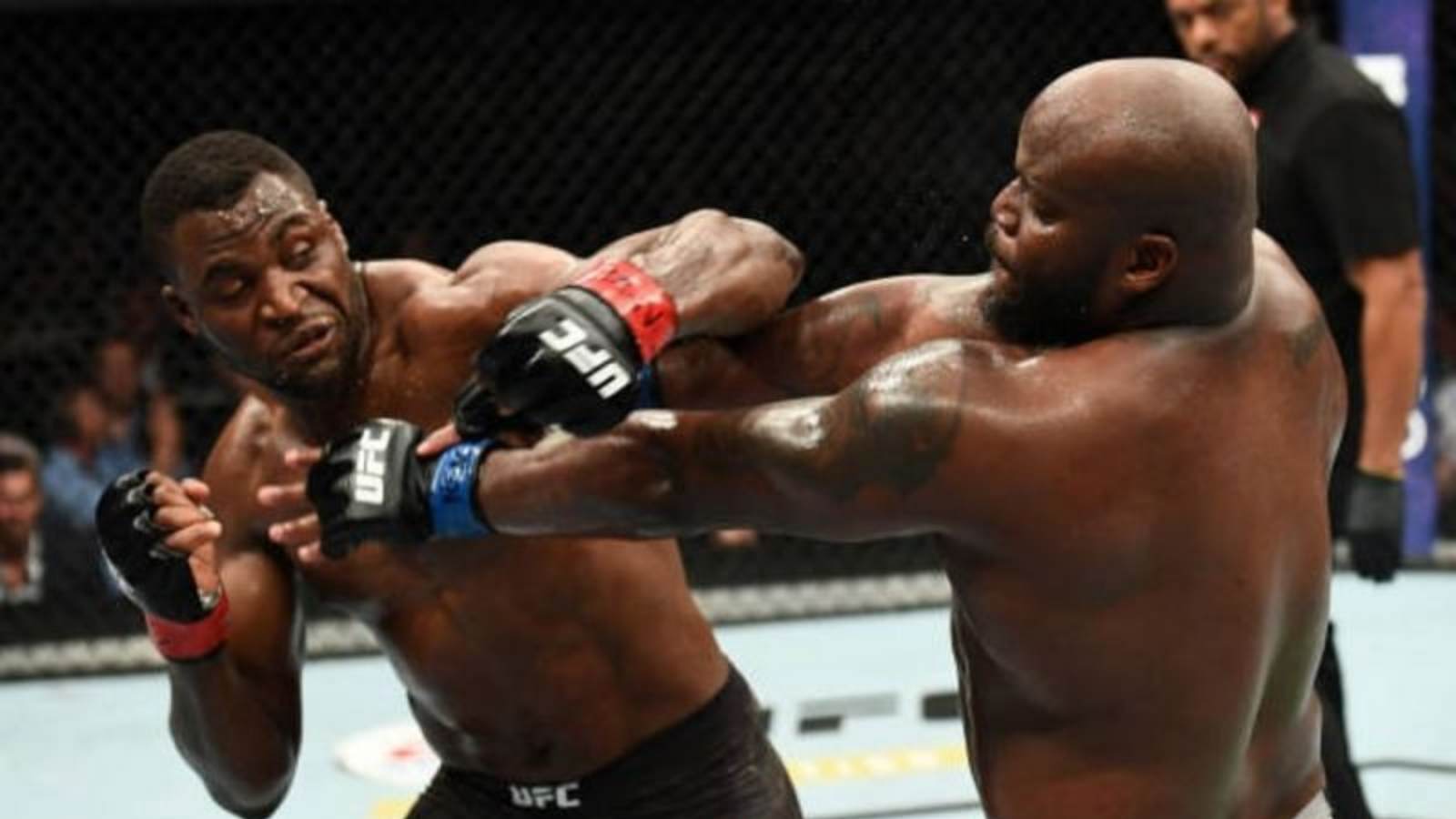 Ngannou was coming off a very devastating loss against Stipe at UFC 220. Miocic won the fight via unanimous decision by absolutely dominating the heavyweight. Francis himself has admitted many times that the first fight against Stipe absolutely broke him and it also led to him changing gyms. This led to "The Predator" taking a very defensive approach to the fight.
As far as Derrick Lewis was concerned, the "Black Beast" had some issues with his back that he later spoke about in the post-fight interview. He said that he could not give his hundred percent because of that. Despite being the hardest hitters in the promotion, both the fighters took the defensive and safe approach. This resulted in this being the most boring fight in UFC history. Ngannou landed only 11 significant strikes in the entire fight while Lewis landed only 20. The UFC stats speak for themselves.
Dana White's reaction to Francis Ngannou vs Derrick Lewis at UFC 226
Dana White, the president of UFC did not shy away from slandering the fighters' performance one bit. "He had a pretty quick rise here, and obviously the fight over Alistair Overeem catapulted him, everybody was talking about him," White said. "I thought he was going to be the next guy. I think his ego ran away with him big-time. I can tell you that his ego absolutely did run away with him. And the minute that happens to you in the fight game, you see what happens. You start to fall apart. I had some personal encounters with him, as did other people in the organization, and this guy's ego just was so out of control."
"Before the Stipe fight, he took off and went to France," White said. "Didn't really even train for that fight. And you see the results. Well, then he comes back, and he did train, but I just — ego is what hurt Francis Ngannou."
Also read: Top 10: Best quotable one-liners in the UFC/MMA history