Joe Rogan is the host of the biggest Podcast show in the world. The 'Joe Rogan Experience is extremely popular and has millions of followers. The JRE has become a platform for celebrities and experts to come and have a discussion about absolutely anything. Rogan is a curious individual and likes to interact with his guests about various topics.
Rogan in his podcast has covered several topics ranging from Political, spiritual, religious etc. Rogan is extremely fond of controversies around the world and doesn't lose any chance to discuss them. One such incident took place recently when Rogan invited comedian Sam Tripoli on his podcast. The pair were discussing a conspiracy regarding Canadian Prime Minister Justin Trudeau.
Rogan has always criticized Trudeau and has addressed him with strong words such as dictator and communist.
"Canada's communist. They're f—ked. They gotta get rid of that guy…I was like, he's a handsome guy, seems sweet, Good-looking guy, confident, a good talker and then during the pandemic, I'm like, 'Oh, you're a f—king dictator…..He's gross. He's a sketchy guy," Rogan said on the podcast.
Read More: A look into the diet that made Joe Rogan suffer from 'explosive uber diarrhea'
Joe Rogan talks about Justin Trudeau's uncanny resemblance with Fidel Castro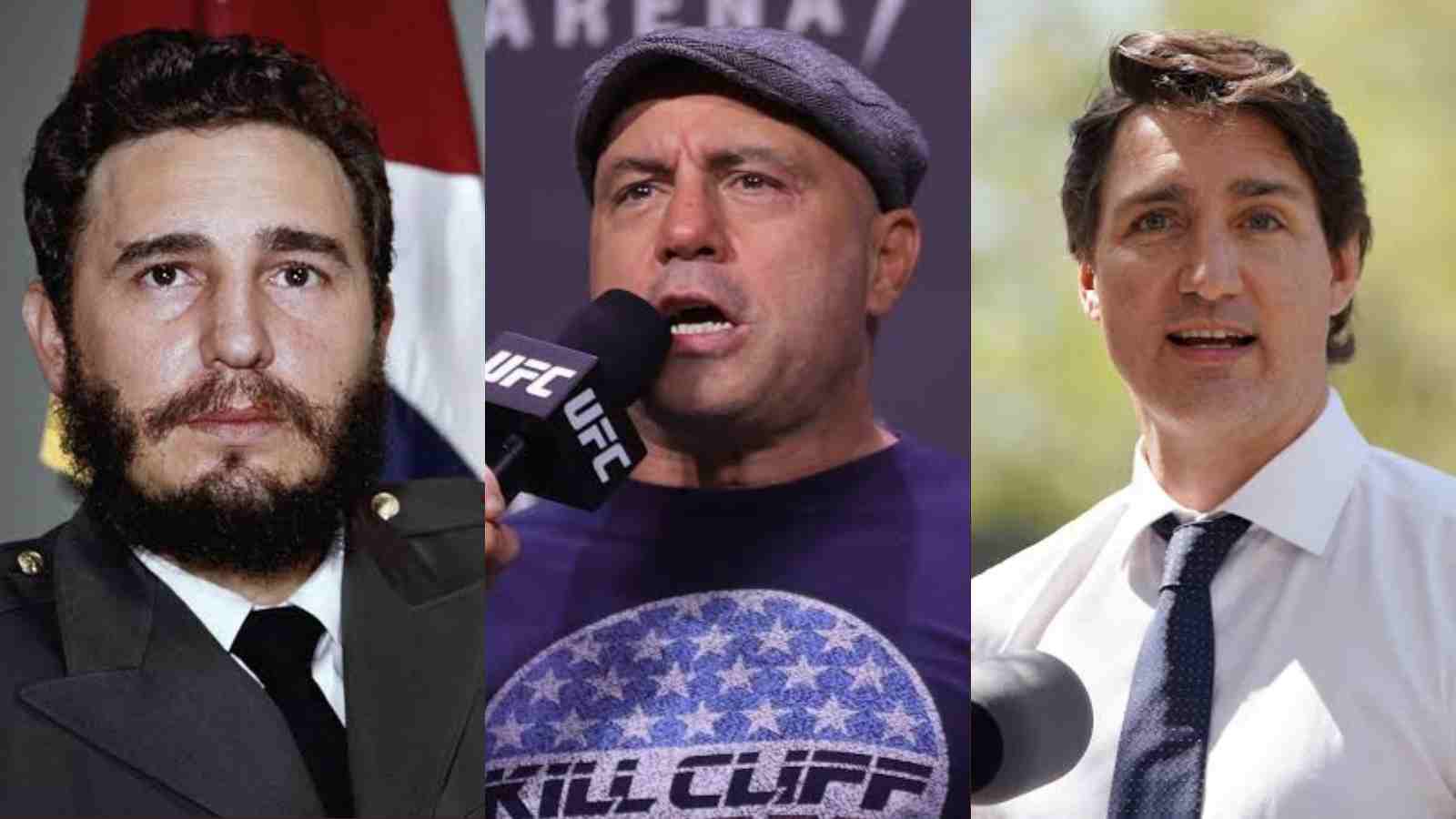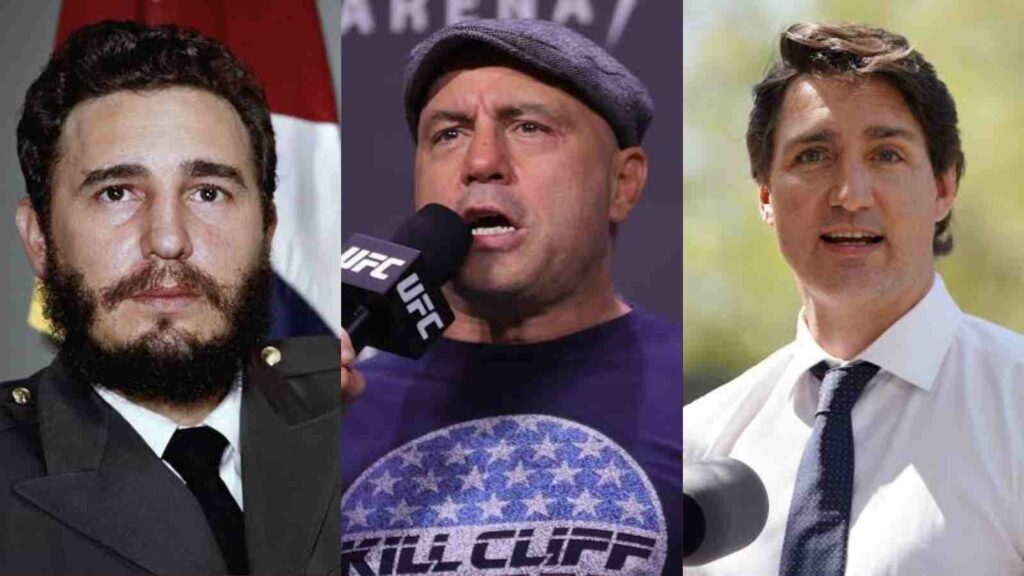 In that podcast with Sam Tripoli, Rogan talked about Trudeau and his physical similarities with Fidel Castro. Rogan compared their faces and mentioned that they both look incredibly similar. Rogan jokingly suggested that Trudeau should get a DNA test to know if he is not the son of Castro. Rogan also mentioned that if he was Trudeau's father he would be concerned about Trudeau. He said :
Also Read: Did Joe Rogan actually trade Demetrious Johnson to ONE? The legendary flyweight weighs in on situation
"Okay, just for funsies. This is just funsies, let's google and look at the two of them together, Yeah, that's wild, that's wild, that is f*****g wild. Hey bro, you need a 23andMe right away, sir!" Rogan added. "It's wild how close he looks … if I was the father I'd be fing suspicious as sh*t."
Later Joe asked to see Trudeau's real father and accepted that Justin does look like his dad and the whole thing just might be a coincidence.
"Hold on … he looks like his real dad, too," Rogan said. "Yeah, he looks a lot like his real dad. Dude, a lot. Okay, I give up. It's just a coincidence."
Lately, the comedian has been quite a critic of the Canadian president. At least, he isn't confused about his parents anymore.

Also Read: Joe Rogan shares his SURPRISING assessment of Jake Paul