Joe Rogan is a well-known American comedian, podcaster, actor, and mixed martial arts commentator at the UFC. During one of his podcasts, Rogan spoke about his experiences with street fights while growing up. Rogan is well known for his martial arts prowess and has been practicing martial arts since he was 15.
However, Joe Rogan was not always well-versed in martial arts and once shared a story of him getting into a fight. As such, Rogan stated:
From the time I was 15 to the time I was 20, I was traveling around the country fighting in martial arts tournaments, so I never got into street fights.
Rogan's guest started the conversation by asking him if he had ever gotten beaten up in a fight. Rogan stated that he had, but the guest asked him if he had ever gotten beaten up during a street fight.
Hence, growing up, Rogan didn't get involved in street fights and avoided them because of how well-trained he was. However, once in high school a guy grabbed him in a headlock and threw him to the ground. This experience made him feel helpless and prompted him to learn wrestling and eventually martial arts.
Joe Rogan's background in martial arts
Rogan has a background in martial arts, and he particularly is known for his involvement in Brazilian Jiu-Jitsu (BJJ). He began practicing martial arts in his youth, studying Tae Kwon Do. Subsequently, he became more heavily involved in Brazilian Jiu-Jitsu later in life and still practices it today.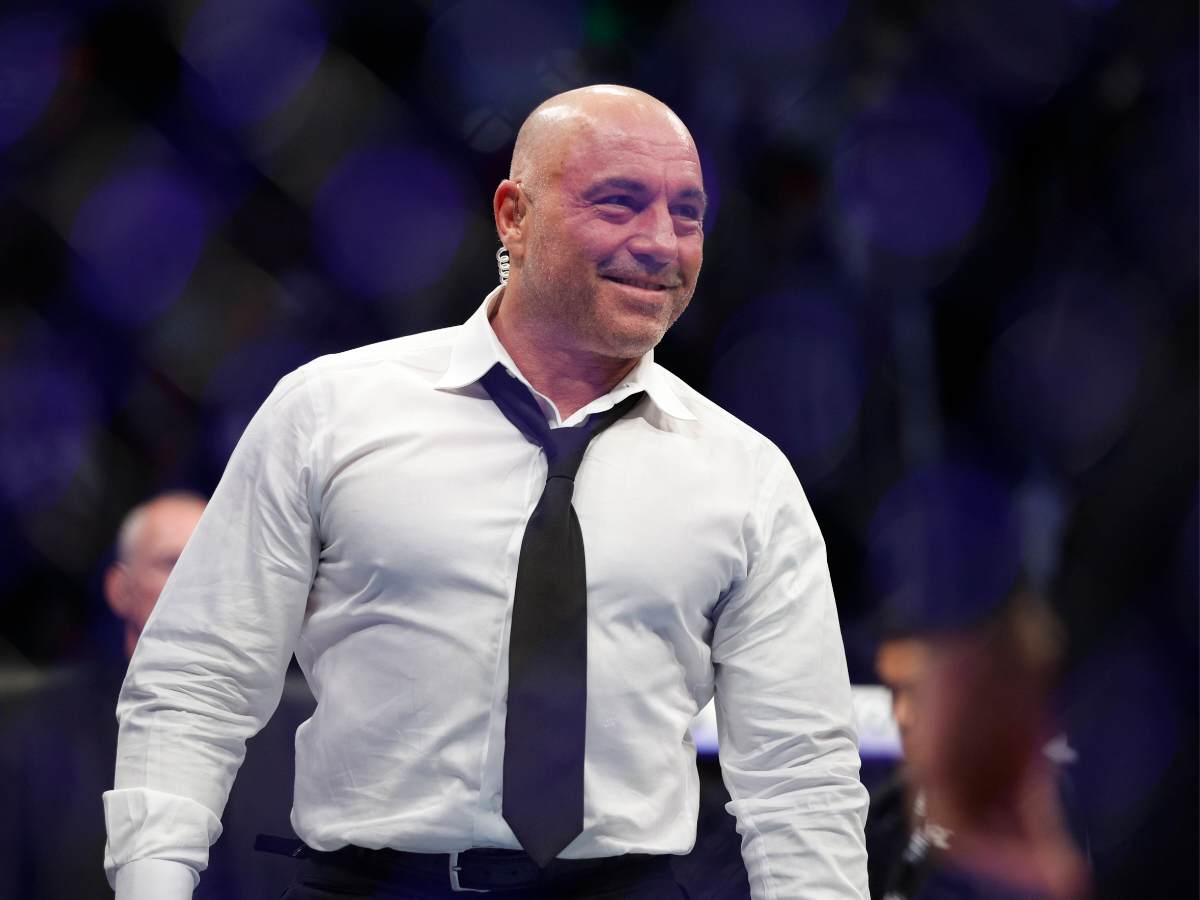 In addition, Rogan is a black belt in Brazilian Jiu-Jitsu and has trained under several notable instructors, including Jean-Jacques Machado. He has expressed his passion for BJJ on various occasions, both in his podcast and in other interviews.
Rogan's interest in martial arts is not limited to Brazilian Jiu-Jitsu. He has also trained in other disciplines such as kickboxing, Taekwondo, and wrestling.
Rogan's martial arts background has not only influenced his personal life but has also played a role in his career. Particularly, as a commentator for the UFC, where he provides insightful analysis and commentary on mixed martial arts fights.
In case you missed it!