Rodtang Jitmuangnon is one of the most popular Muay Thai fighters in the world but that doesn't stop him getting hit by wife. Jitmuangnon is the current ONE Flyweight Muay Thai World Champion and has been undefeated in his last nine fights. Jitmuangnon has defended his title thrice and is well known for his incredible cardio and chin. At the age of 25, Jitmuangnon has already achieved a lot and recently added one more achievement to it. 
Last February, "The Iron Man" married his fiancee and fellow fighter Aida Looksaikongdin in a nikah ceremony in their native Thailand. The couple posted various photos of what appears to have been a lovely marriage ceremony. Being newlyweds, the couple also spends a lot of time training with each other and in a latest training clip, Jitmuangnon can be seen taking a huge right from his wife during training.
In the clip, inside a Muay Thai gym in Thailand, Rodtang was  holding the punching pads for Aida Looksaikongdin, while she practiced launching jabs at his head for fun. Seems like the couple are happy together and like to joke around a little during the training.
Related: Who is Rodtang Jitmuangnon, the Thai fighter who got cheers from USA crowd?
Rodtang Jitmuangnon talks about his wife and marriage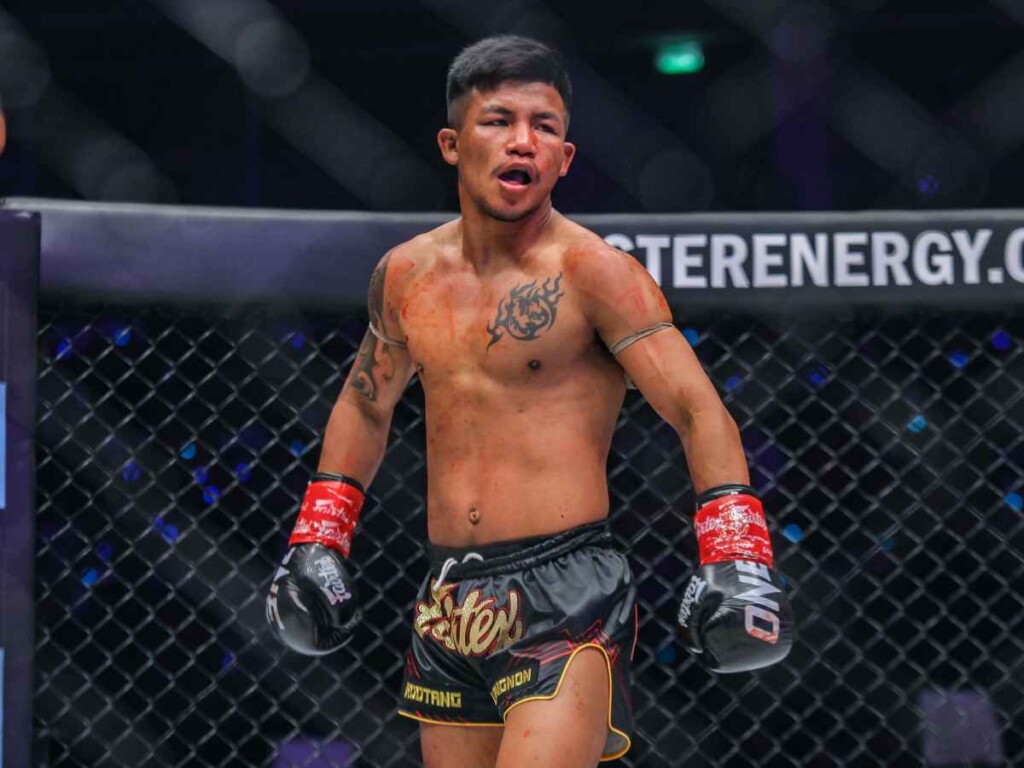 Rodtang Jitmuangnon is a man of few words and evidently likes to do the talking with his hands and legs inside the cage. However, during an interview with ONE Championship, the fighter mentioned how he met his wife and started talking to her.
He said: "I met Aida in 2020. We talked through messages and got closer until we decided to date each other. We once broke up because we didn't understand each other. But when we both grew up, we talked to each other again and decided to begin again in our relationship until we were married."
The fighter then went on to explain that he always wanted to start a family as fighting doesn't continue for years. According to the fighter, years of training and fighting has bored him and being with his wife is what makes him happy.
"I always wanted to live the married life and have a family because I'm getting older. I've been a fighter for a long time and I'm tired. You can't stay in this career forever. As a fighter, time is limited for us in this career. I want to live the rest of my life with my happy family," said Jitmuangnon.
Despite being bored of fighting, the Thai is still young and has a long career ahead of him. Given his fanbase, it will be interesting to see how much longer Jitmuangnon will like to fight.
In case you missed :