Eagle FC 48 has come to an end and Kevin Lee has managed to defeat Diego Sanchez despite suffering from a knee injury. Khabib Nurmagomedov and co have managed to make Eagle FC 48 a success.
However, it was impressive to see how Sanchez planned his fight against Lee. Diego targeted Lee with a calf kick that caused an injury in his lead leg. However, due to superior grappling technique and skills, Lee managed to outwrestle Sanchez.
Whenever they clinched on the fence, Lee came better off Diego. Moreover, the youth advantage was also with Kevin hence he had that pedigree to takedown Sanchez and land some heavy elbows and punches. 
However, what's interesting was Sanchez still managed to put up a staggering performance even past his prime days as a fighter. This impressed many fight fans. In the post-fight interview, the 40-year-old veteran said that he is looking forward to fighting in Eagle FC to complete his 3 fights contract and will show the world who Diego Sanchez really is. 
It is to be mentioned that, coming to this fight, Diego was admitted to the hospital due to Covid 19. So, the performance he gave Friday night was certainly appreciable.
Khabib Nurmagomedov is impressed with Diego Sanchez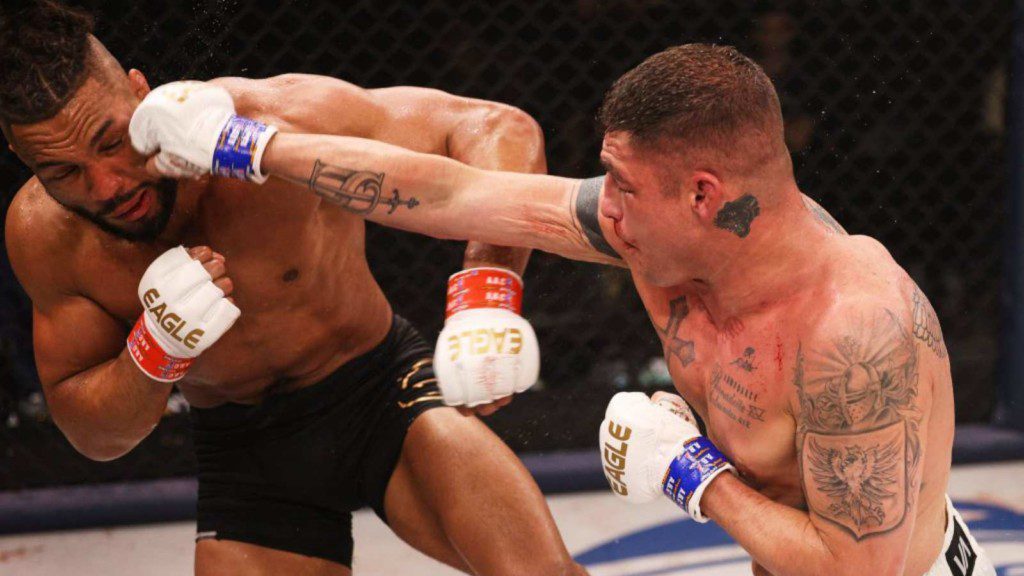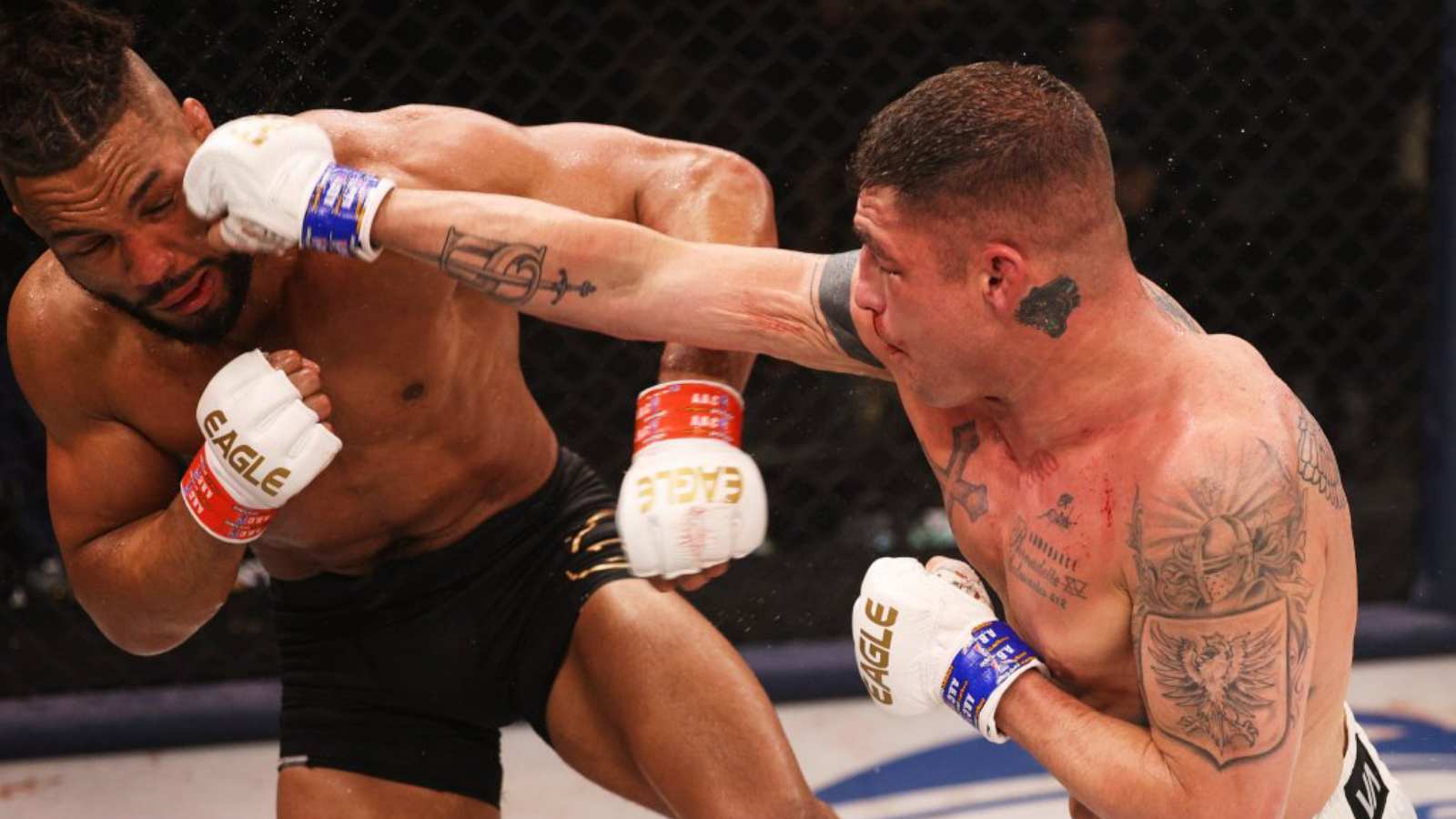 Apart from the fight fans, Khabib Nurmagomedov, founder of Eagle FC was really impressed by Diego's performance Friday night.
"I am really impressed with 40-year-old Diego Sanchez. Never give up. Thank you legend for joining Eagle FC. This is an honor for us." Wrote the former UFC lightweight champion on his official Twitter handle. 
This was Diego Sanchez's first fight in the new promotion. His last fight in UFC was back in 2020 against Jake Mathews where he lost via unanimous decision. Currently, Sanchez has a record of 30-14 in MMA. Diego fought his first MMA fight back in 2002 for Ring of Fire and hasn't stopped since then. So, Diego deserves every bit of Khabib's appreciation.
It will be interesting to see who will be his next opponent. Khabib Nurmagomedov and co would be certainly looking to give Diego Sanchez a former UFC fighter for his next fight as well. Will they sign someone new? Do let us know in the comment section.
Also Read: "I'll pray for you," Diego Sanchez recalls a wholesome interaction with Eagle FC opponent Kevin Lee