Naman 'Mortal' Mathur is one of the most acclaimed player of BGMI in India. Everyone is trying to seek out Mortal BGMI ID and follow the sensitivity set by him as he is known for his deadly long-range bullet sprays. Mortal owns 6.6 million subscribers in his youtube channel and is the owner of Team SouL. Here, in this article we have mentioned everything you need to know about India's most celebrated BGMI player- Mortal.
Mortal was born on 22nd May, 1992 and hails from Mumbai, Maharashtra. He rose to fame from PUBG Mobile, another popular battle-royale game in India which was banned abruptly by the Indian government citing security threats from Chinese forces. After the game was banned, Mortal turned himself to different online games such as Fall Guys, Valorant and Among Us. Now that, BGMI has been released in the country officially, Mortal is back with a bang with his lethal 1v4 clutches. Everyone was waiting for their favorite players to start streaming BGMI so that they can imply the same techniques in their game and Mortal has fulfilled their wish.
Now, let's take a look at Mortal BGMI ID, stats, sensitivity, awards and more.
Mortal BGMI ID and statistics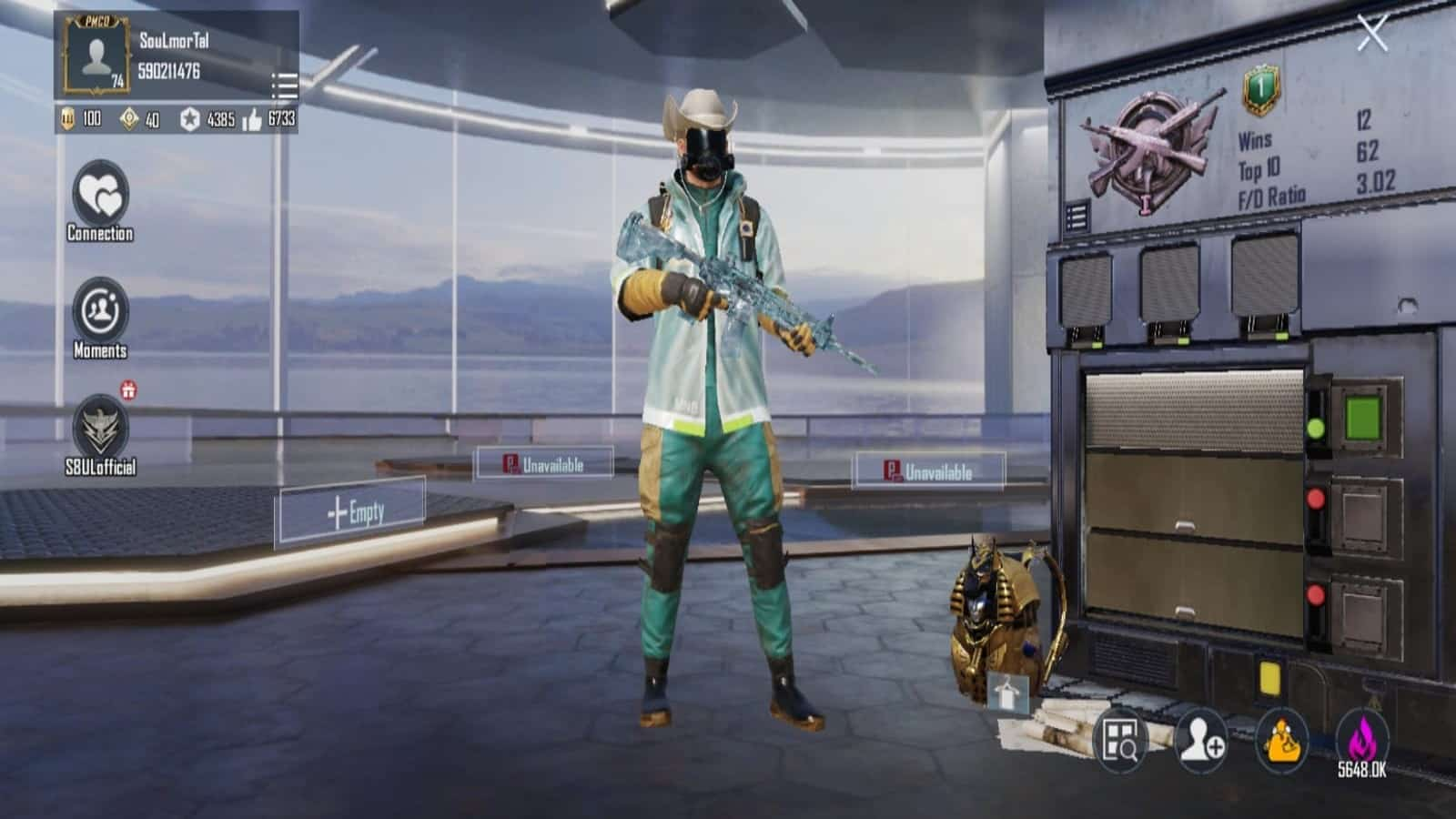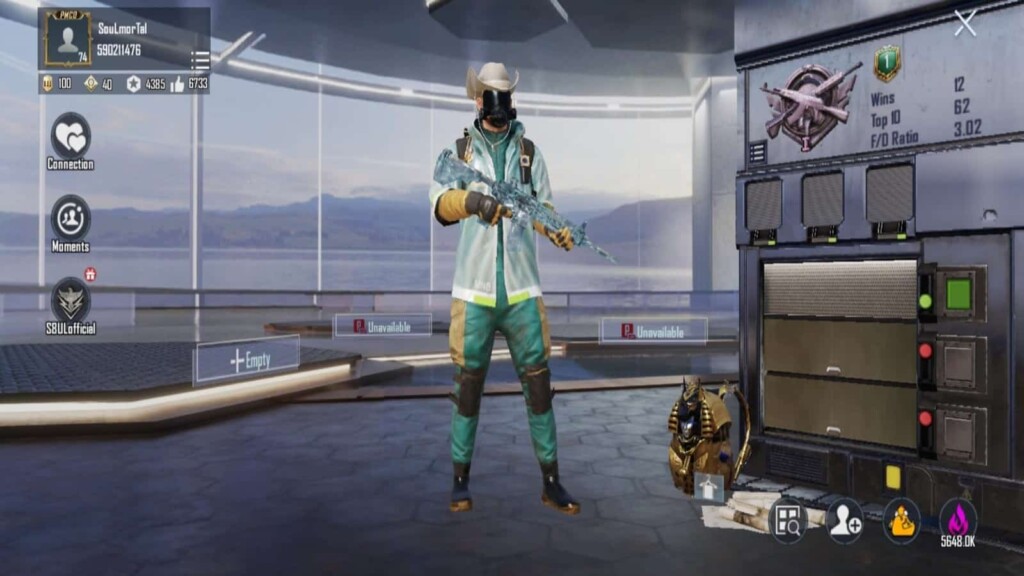 Mortal BGMI ID is '590211476' and his nickname is SouLmorTal. Players can send friend requests as well as popularity to their favorite player- Mortal. Mortal has over 56 lakhs popularity in BGMI and comes 6th in the popularity ranking of the game.
Below are the statistics of Mortal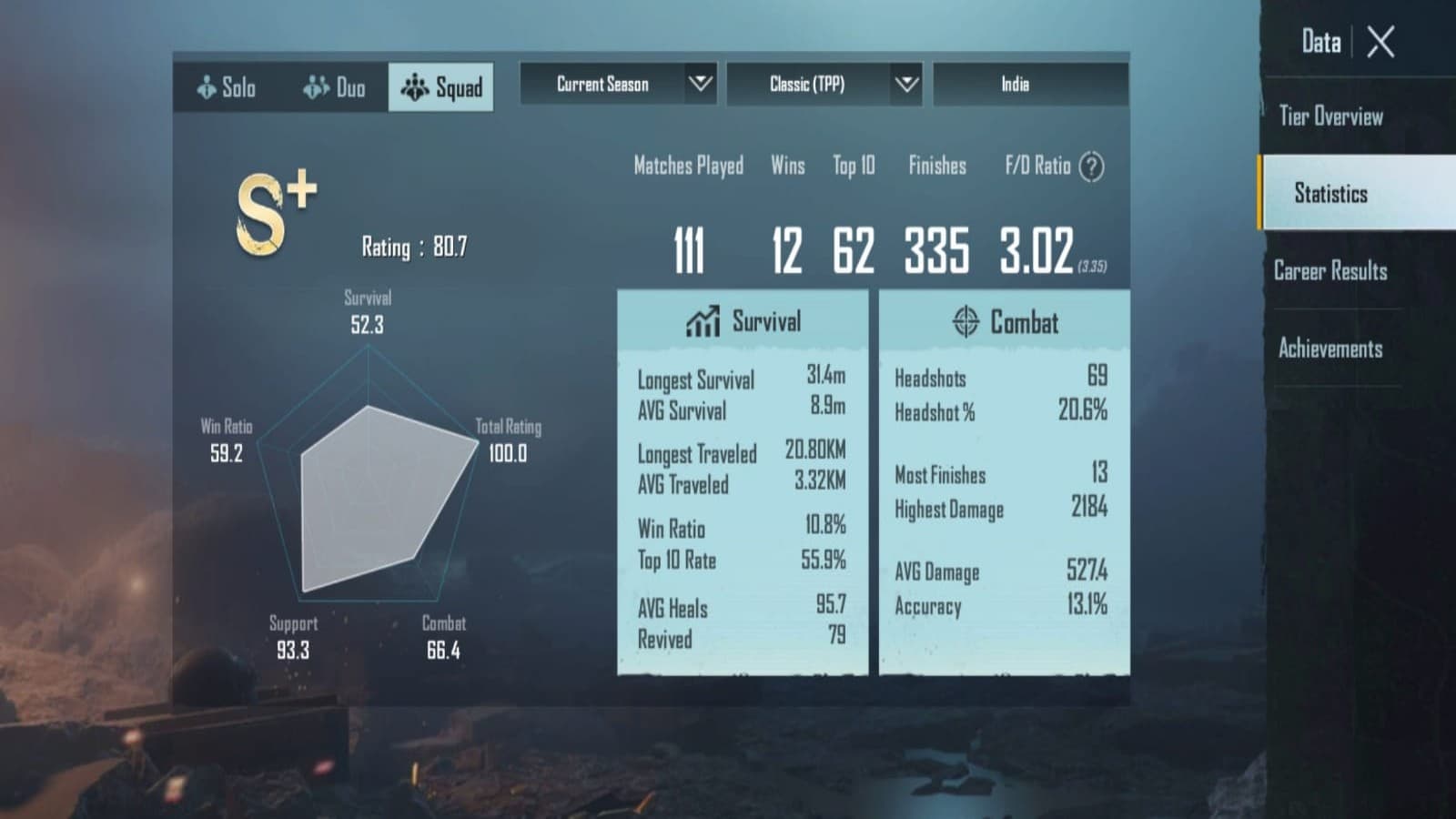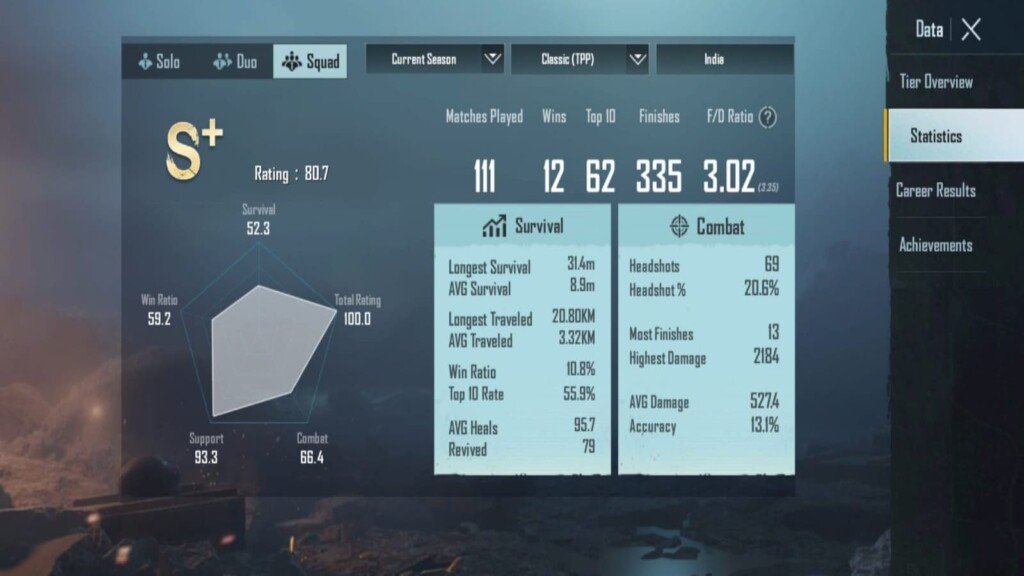 He has played 111 squad matches with 12 chicken dinners. Mortal has a F/D Ratio of 3.02 which is really noteworthy. As of now, Mortal hasn't played any Solo or Duo matches.
Related: Top 5 streamers or YouTubers of Battlegrounds Mobile India (BGMI)
Trophies and achievements of Mortal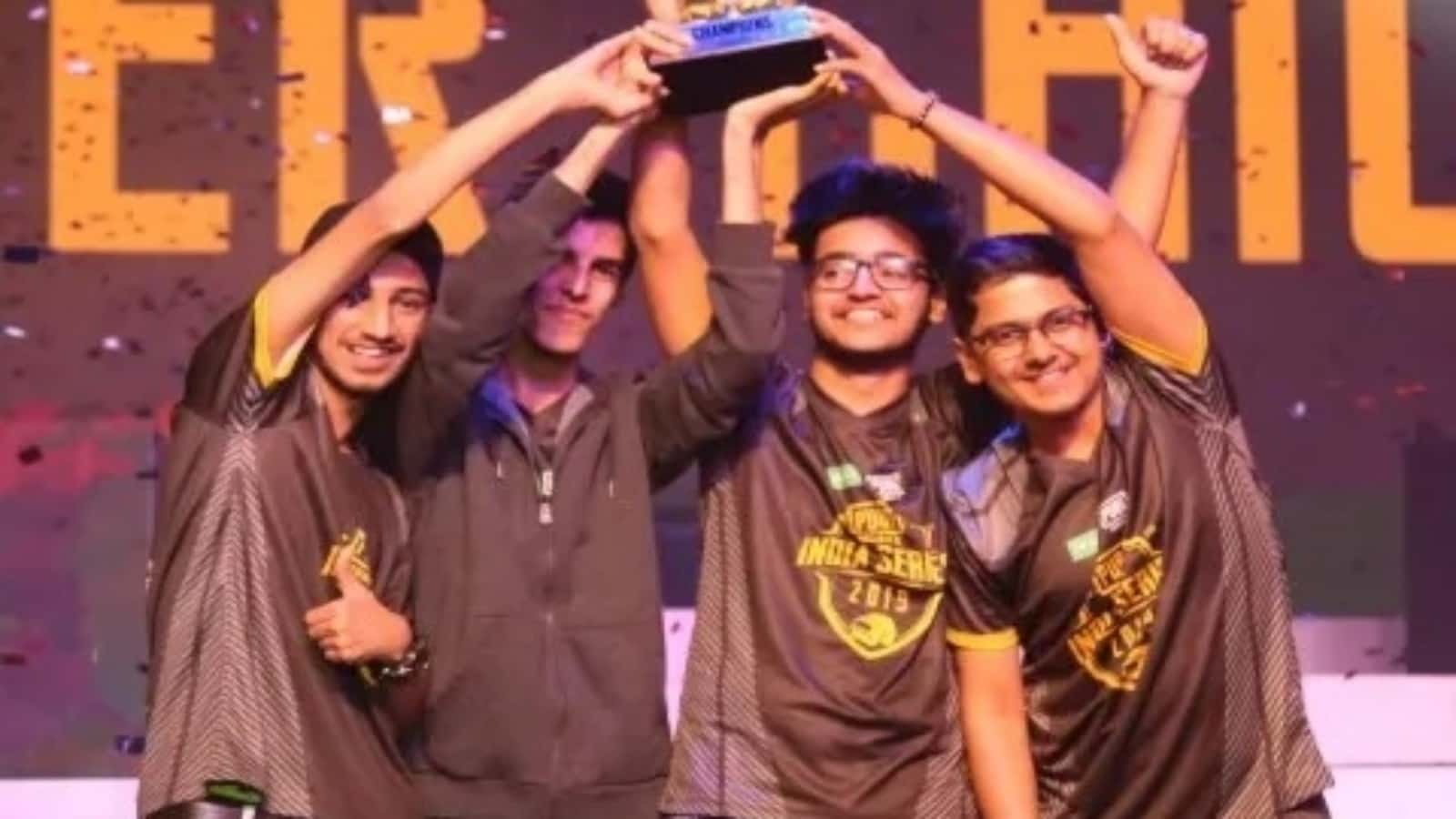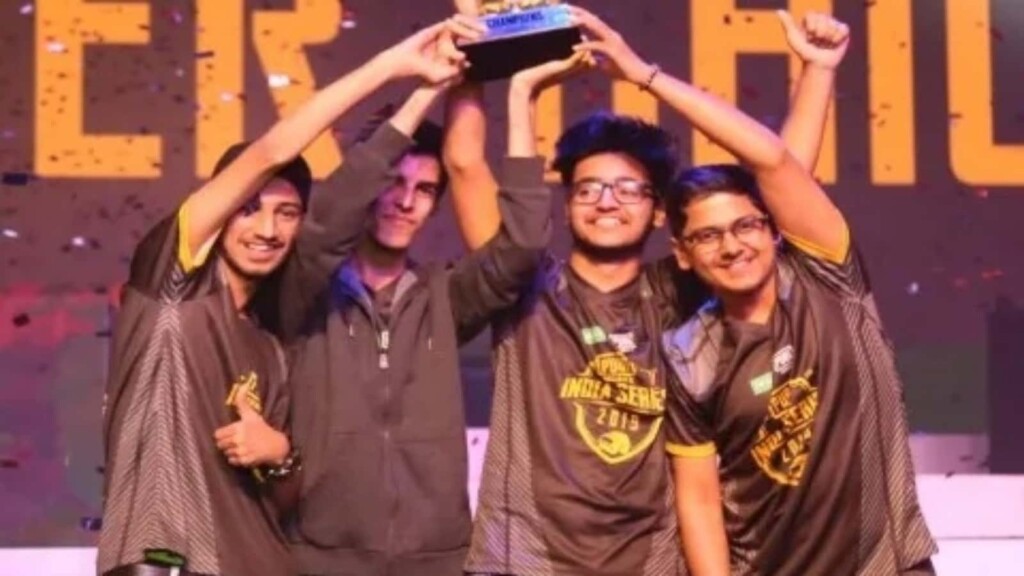 Mortal recently played in BGMI Launch Party along with other well-known players in his team such as Scout, Mavi, Regaltos etc. His team displayed a marvellous performance in the 2nd day of BGMI Launch Party.
1st Indian player nominated for 'ESports Awards 2020'
1st (Team Soul) in PUBG Mobile India Series 2019
1st (Team Mortal) in Nimo Streamers Battle 2019
Website Fan Favorite in PUBG Mobile Club Open- Spring Split Global Finals 2019
Mortal sensitivity in BGMI
Camera Sensitivity Settings:
3rd Person camera(free look): 100%
Camera(free look): 100%
1st Person camera(free look): 70%
3rd Person no scope: 100%
1st Person no scope: 88%
Red Dot, Holographic, Aim assist: 50%
2x scope: 30%
3x scope: 22%
4x scope: 14%
6x scope: 12%
8x scope: 10%
TPP aim: 40%
FPP aim: 40%
ADS Sensitivity Settings:
3rd Person no scope: 100%
1st Person no scope: 88%
Red Dot, Holographic, Aim assist:
2x scope: 1%
3x scope: 1%
4x scope: 1%
6x scope: 12%
8x scope: 10%
FPP Aim: 1%
TPP Aim: 1%
Gyroscope Sensitivity Settings:
3rd Person no scope: 300%
1st Person no scope: 300%
Red Dot, Holographic, Aim assist: 300%
2x scope: 300%
3x scope: 251%
4x scope: 160%
6x scope: 110%
8x scope: 59%
TPP Aim: 30%
FPP Aim: 20%
Also Read: Jonathan BGMI ID, Battlegrounds Mobile India sensitivity, Settings, Awards, and More