Miguel Oliveira, the CryptoData RNF Aprilia rider, finds himself uncertain about his return following a string of injuries that have plagued his season. Unfortunately, after another setback, he was forced to sit out the recent French MotoGP in Le Mans. The incident occurred during the Spanish MotoGP when he collided with Fabio Quartararo, resulting in a left shoulder injury.
Speaking about his return, the Portuguese rider said "I am not sure when I will return. The shoulder injury has no fixed recovery time, so I can't be sure when I will be back." The #88 rider wants to return in his full spirits and promises to do so 'without fear.'
Initially, Oliveira's shoulder was promptly attended to at the medical centre, where it was repositioned. However, further examination revealed a more severe condition, including a fracture in the humerus and an anterior ligamentous labrum injury. These injuries have created a significant hurdle on his path to recovery.
As a result, the Portuguese rider had to relinquish his spot in the French MotoGP and was replaced by Aprilia test rider Lorenzo Savadori. This marks the second time this season that Oliveira has been forced to miss a MotoGP race due to an injury caused by a fellow rider. The first instance occurred during the season opener in Portimao, where he suffered a ligament injury in his hip after a collision with Marc Marquez.
Discover: Marco Bezzecchi's manager proclaims him as one 'among the best' following his victory at the Le Mans
Miguel Oliveira claims it is alright with him even if the recovery takes longer than expected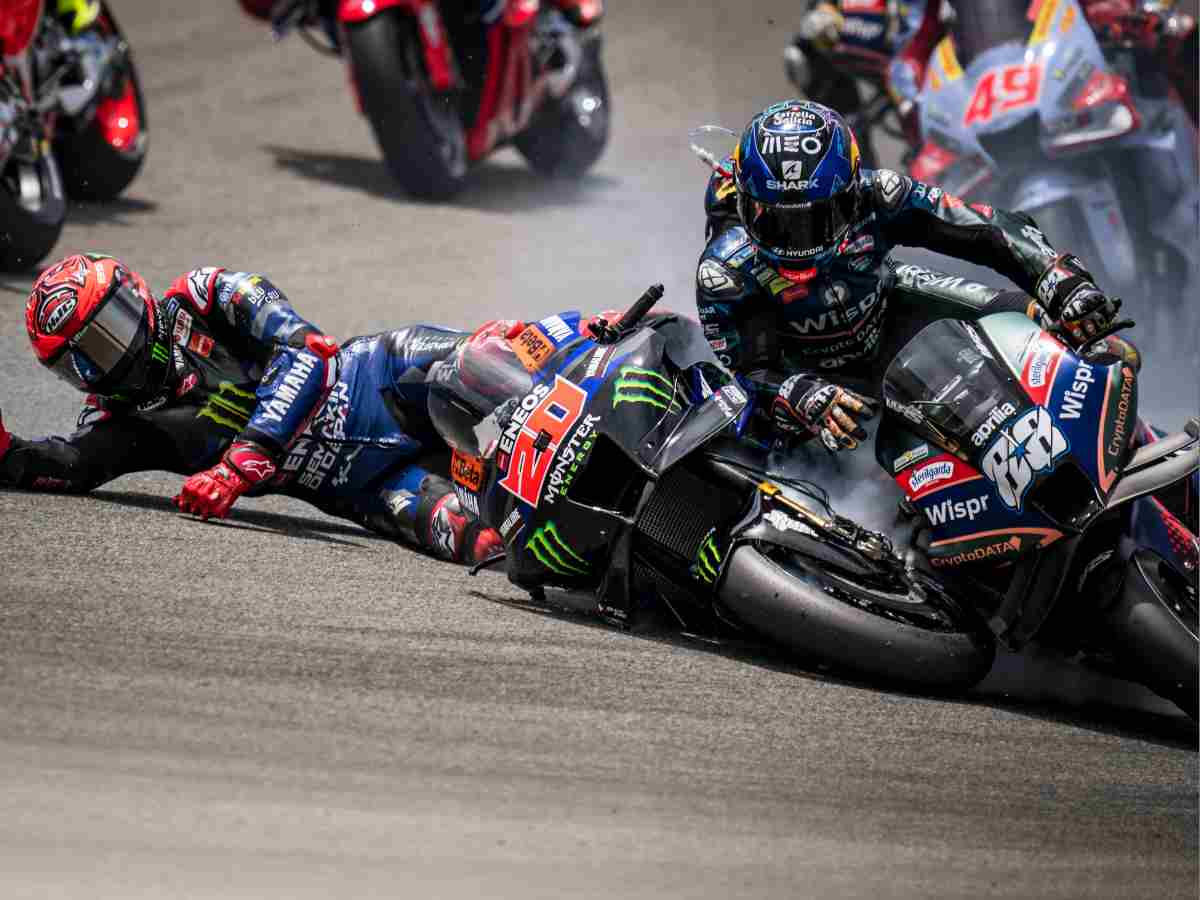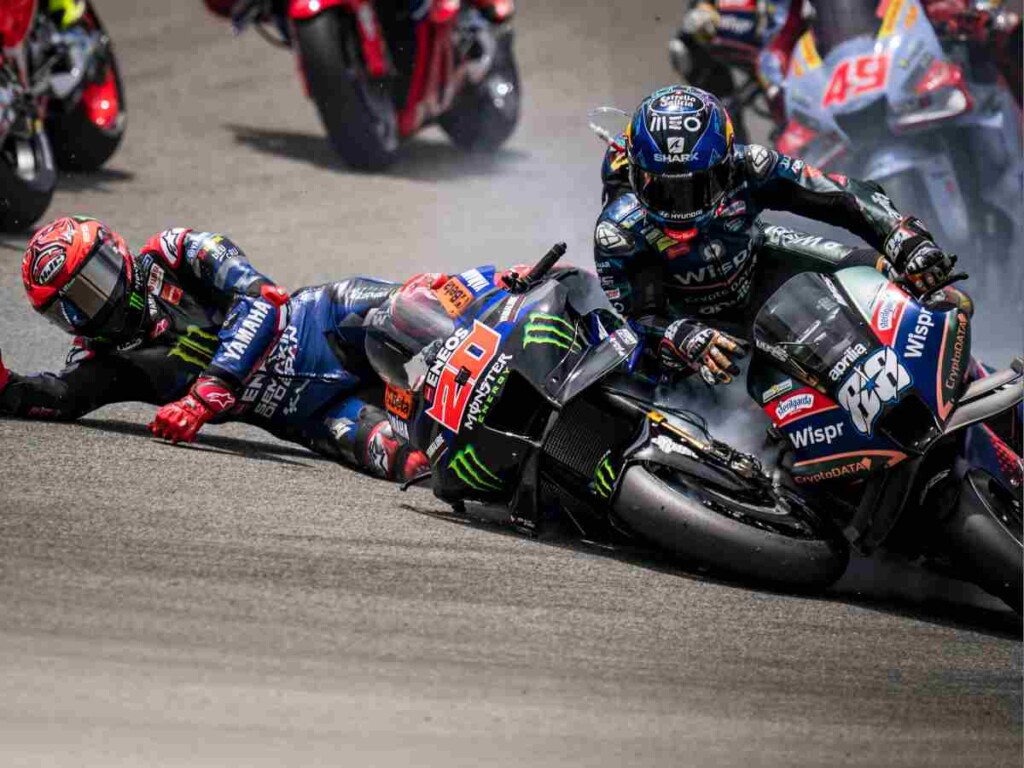 The crash occurred during the Spanish MotoGP, when Quartararo, Oliveira, and Marco Bezzecchi collided early in the race, resulting in a red flag. As they neared Turn 2, Quartararo became entangled between Bezzecchi and Oliveira, causing a chain reaction. Quartararo collided with Oliveira after colliding with Bezzecchi, dislocating Oliveira's shoulder in the process. Quartararo earned a long-lap penalty from the FIM MotoGP stewards as a result of causing the incident, which he had to serve twice after first failing to stick to the allocated loop.
Although the road to recovery may be uncertain, his priority lies in regaining full fitness and returning to the track at 100%. "The priority is to get back to 100%," he said. The recovery was scheduled for five weeks, but Oliveira appears to have no issues even if "it takes longer than the five/six weeks that are planned."
With the next MotoGP race scheduled at Mugello after a three-week break, there remains uncertainty as to whether Oliveira can make his much-anticipated return at the Tuscan GP. The timeframe for his recovery remains unclear, leaving fans and the racing community eager to see the RNF rider back in action.
In case you missed it: