Pol Espargaro had a horrific crash in the free practice session at Portimao. The Spaniard went into the barrier through the gravel trap. He suffered awful injuries in the crash. The session was red-flagged, and Espargaro was immediately given medical assistance. Thankfully, the Spaniard did not lose consciousness in the accident. 
Espargaro was then taken to the Faro hospital in a helicopter for further examination. There are new updates about Pol Espargaro's condition. MotoGP Medical Director Angel Charte gave the information to the DAZN microphones. The MotoGP rider suffered from severe polytrauma of the spine and pulmonary contusion (A bruise of the lung). 
Charte stated, "Pol Espargaro had a high-energy crash with a big polytraumatic injury that we will have to see to what level when we do the complementary exams in Faro Hospital – all over the spine, back and lumbar. At the cervical level, he's perfectly fine, neurologically he's fine – he didn't lose consciousness at any time and didn't need intubation at any point."
Related: "Yamaha will not be ready for the first race," Fabio Quartararo disappointed after the final MotoGP pre-season test for 2023
Pol Espargaro is on the road to recovery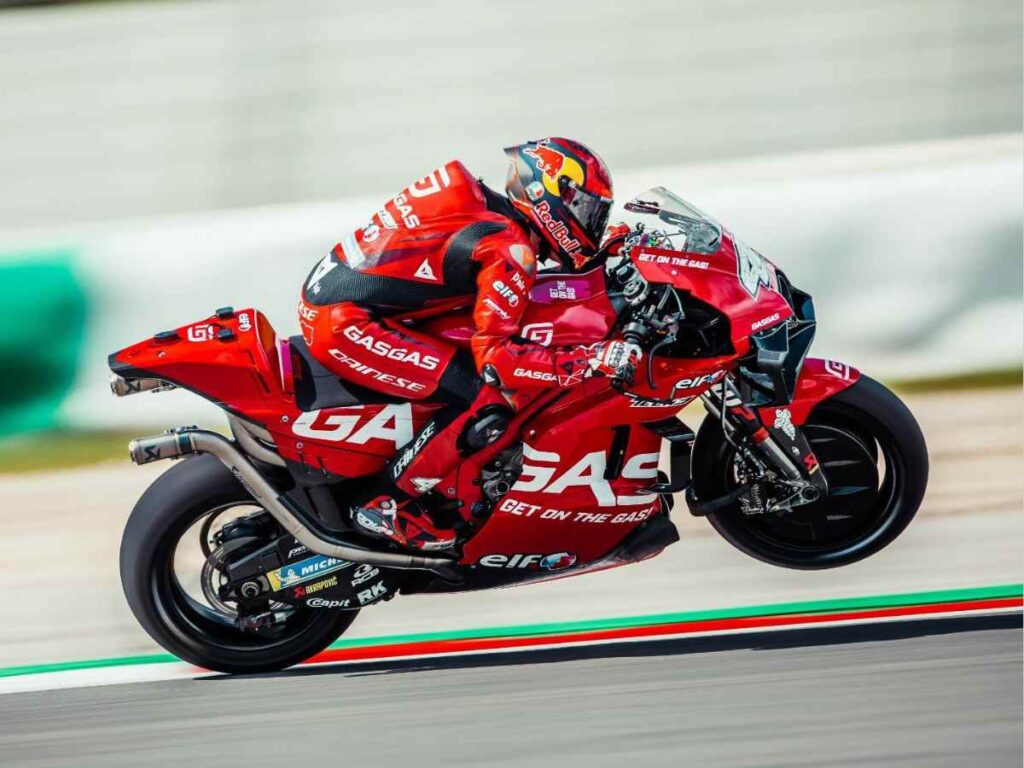 "But it's true that he had a serious pulmonary contusion, which will have to be checked again with the CT and MRI scans we'll be taking at Faro Hospital. I insist on severe polytrauma of the spine and pulmonary contusion we will have to see how it evolves. I think it's fine, but we need to do the necessary tests to find out the extent of the injuries." Regarding his current state, Charte stated, "Pol Espargrao is conscious, oriented, responding perfectly, he is a little sedated from the anaesthetic we gave him."
The Tech3 GasGas rider will be closely monitored and given the necessary treatments for a quick recovery. Espargaro's accident was the biggest crash in Portimao after Jorge Martin's accident in 2021. The MotoGP riders voiced their concerns about the track's safety after Espargaro's crash. However, this is not the first time they expressed their worries. During the pre-season testing and the previous years, the riders called the safety commission to do something about the track. Their efforts went in vain. 
The riders despise the gravel in the Algarve International Circuit. They do not want to worry about safety and want to focus on riding at 350km/h. Aleix Espargaro is known for speaking about safety-related issues in MotoGP. However, he had nothing much to say after his brother, Pol Espargaro's crash. Aleix is currently worried about his brother and prays for his recovery. The MotoGP fans send their thoughts and prayers to Pol Espargaro.
In case you missed it:
Yamaha to test F1-style rear wing in Portimao ahead of the 2023 MotoGP Season.
"It's been getting worse," Fabio Quartararo shaken up by Yamaha's performance in the Sepang MotoGP tests