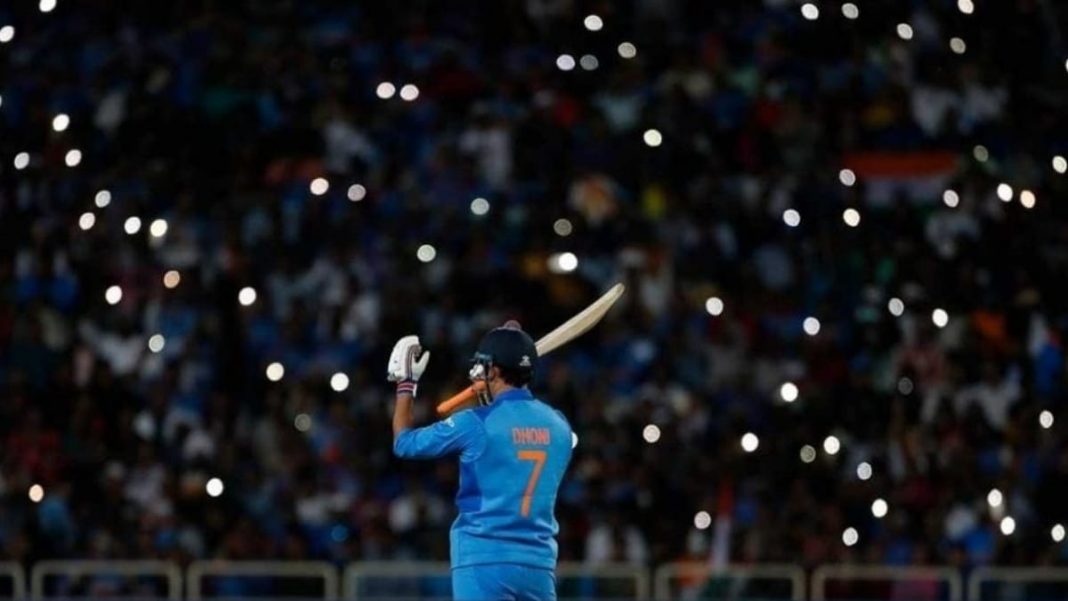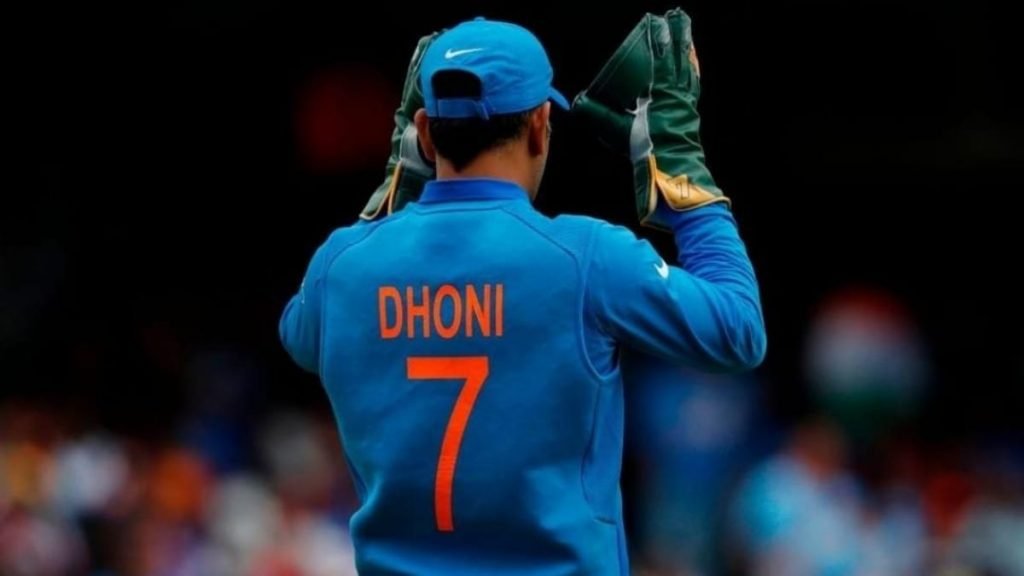 Not just one of Indian Cricket Team's Captain but a man who changed the sport for this country forever. Mahendra Singh Dhoni is not just known for introducing new generation players in the Indian Lineup, but also the respect and admiration he depicted towards the senior pros during the end of their careers. Dhoni has obviously given some sort of happiness to almost every Indian, who is aware of the game 'cricket'.
Many suggested him as not just a captain, but a leader. A leader who inspired others to learn more, do more and become more, on as well as off the field. Coming from the middle-class family Dhoni always knew about the importance to shine, to prosper. Never in his tenure as an Indian Captain, did Dhoni reportedly get in a tangle with any player. Somehow, his words caught in the stump mics did create a lot of memes on social media.
He played some or the other role in each and every famous Indian victory, whenever he played. He 1st leads the side in the T20 World Cup in South Africa to his decision to run down the stumps to save India against Bangladesh in the last group stage match in 2016's T20 World Cup.
Funny fact about Dhoni can be he ended his international career, just the way he started it. With a Run-out
Dhoni Makes India lift the 1st ever T20 World Cup Trophy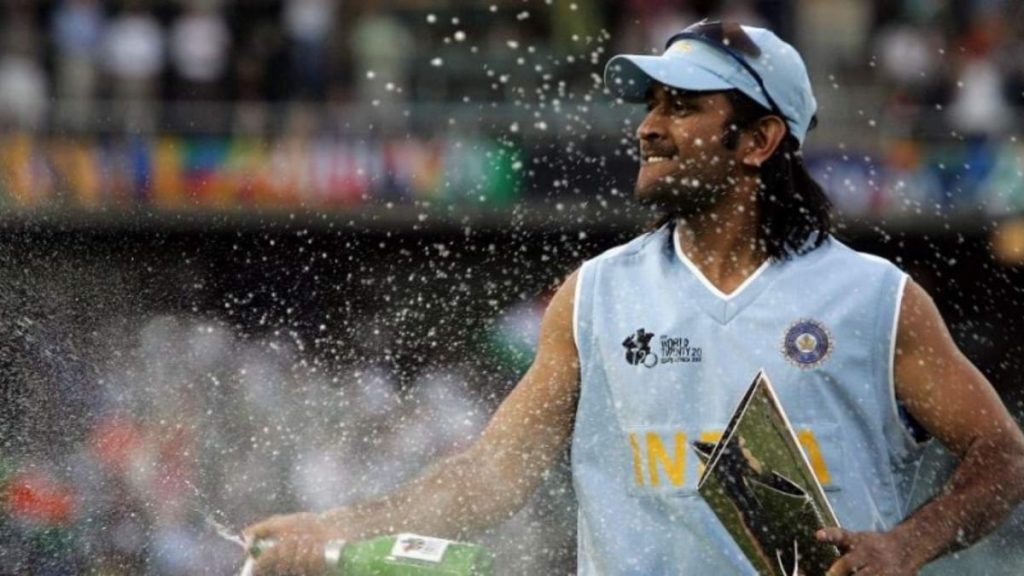 With T20 World Cup being introduced for the 1st time, many of India's top shots like Tendulkar, Ganguly, Laxman, and Dravid had backed off. Following their early exit from the 2007 Men's World Cup, Dhoni led a team full of youngsters. No one expected India to reach in the finals, but hopes did rise when India pulled the storm on tournament's favorites, England and Australia.
Facing off Pakistan, in the finals. That is more pressure than what one could ever handle. But Dhoni kept his cool till the very last over, handling the ball to Joginder Sharma. The rest is just for one's memory to recall what they were doing when the Indian Camp came running out on the field to lift the silverware.
India lifting the Men's World Cup after 28 years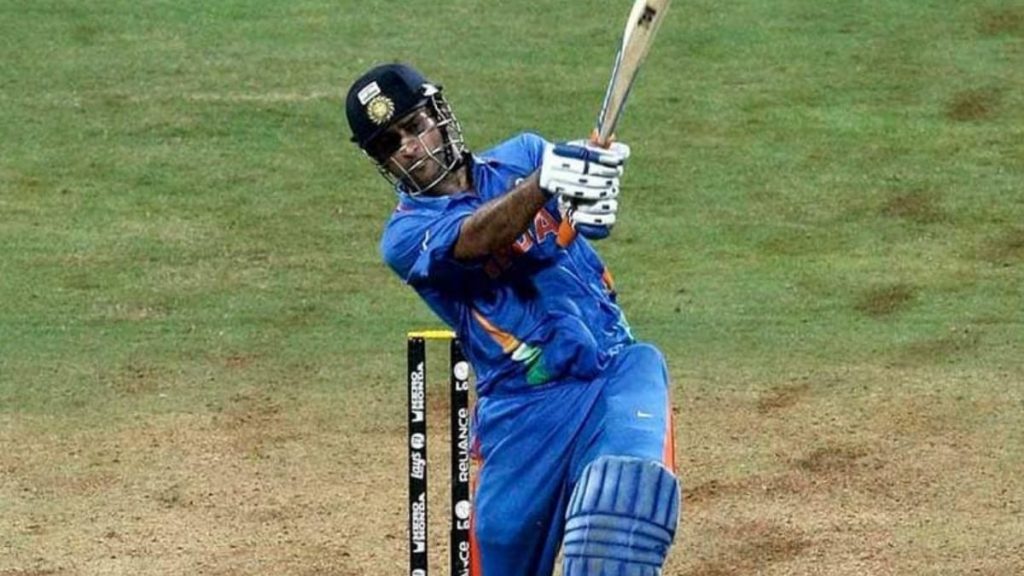 India did have a strong team going in the World Cup and it was also evidently the last World Cup for legends like Tendulkar and Sehwag. But Dhoni led the side game after game. People all over the world, realized what this team contains, when India lost wickets against Australia in the Quarter-Finals but emerged victories. Following that was a victory against arch-rivals Pakistan in the semi-finals and Sri Lanka in the finals.
India were chasing and had a total of 275 runs, Malinga struck Tendulkar and Sehwag, and after a while followed Kohli. When people expected Yuvraj, on stepped Dhoni, Gambhir and Dhoni steadied the cruise for the home side, but Gambhir's excitement went a little far. Dhoni however never moved a bit from his spot and scored an unbeaten 91 of 79 balls to abide a memory like no other in each and every one of India's citizens.
2013 Champions Trophy Triumph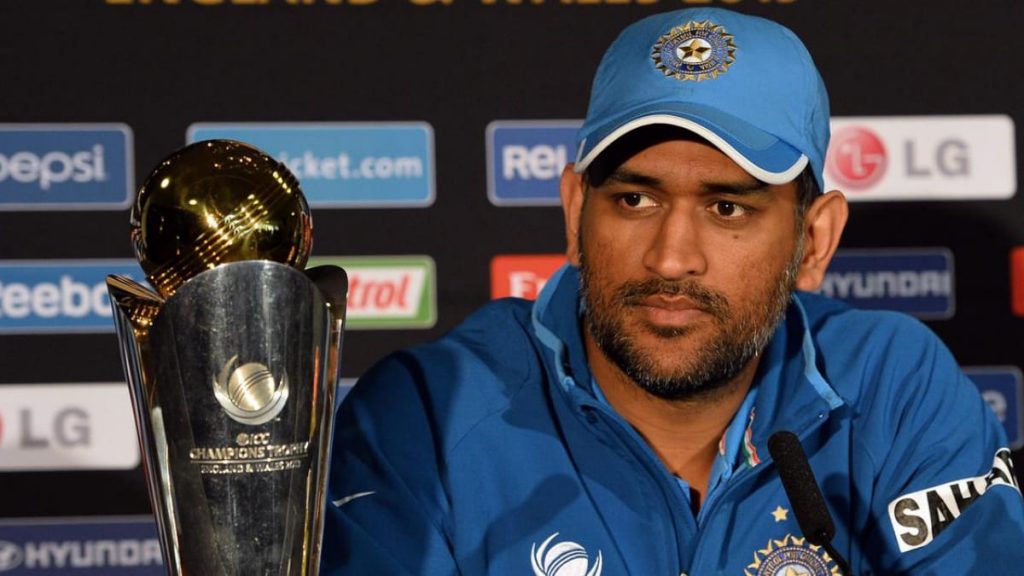 The ICC Champions Trophy 2013 was held in England and Wales and India went into the tournament as clear cut favorites. Having defeated South Africa, Pakistan, Sri Lanka, and West Indies, India played England in the final. Spoiled by rain, it was converted into a 20-over thriller. India could not cope up with the bat on a tricky wicket, scoring only 129/7.
But England wasn't aware of the cricketing mind of Dhoni until then. India struck early by removing Alastair Cook and Jonathan Trott and with Joe Root and Ian Bell back in the hut with the score little less than 50, India fancied their chances of winning the final. But Eoin Morgan and Ravi Bopara had other ideas as the duo stitched together a 64-run stand to give England more than a chance to lift the trophy. However, Ishant Sharma was handled the 18th-over by Dhoni. Where he dismissed both the set batsman, to make India defend such a short total by 5 runs to spare.
Also Read After MS Dhoni, Suresh Raina also announces retirement from all forms of International Cricket