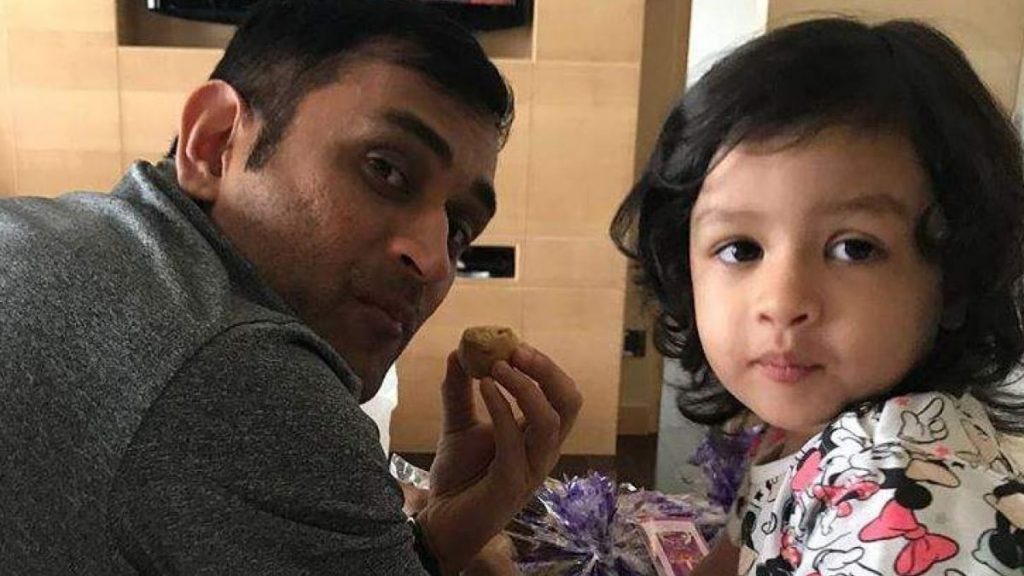 In India, cricket is treated akin to religions and cricketers akin to God. The amount of respect people in India have for cricket is immense. Unfortunately, there is another side to the coin. If cricketers fail to perform, they had had to face a lot of abuse on social media. Their families, wives and girlfriends are blamed for their failures.
Former Indian Captain, MS Dhoni, retired last month. Now, he has had to face social media abuse after a string of poor performances by Chennai Super Kings (CSK). At first, it was only Dhoni who was receiving abuse. But toxicity has reached a new level as some users on Instagram have sent death and rape threats to MS Dhoni's daughter, Ziva Dhoni.
MS Dhoni and CSK have got off to a poor start in the IPL. The franchise has just two wins out of their six matches and Dhoni has struggled to find his rhythm with the bat. CSK lost their previous match against Kolkata Knight Riders on Wednesday from a very strong position. They were going well in a chase of 168 but following half-centurion Shane Watson's departure, CSK crumbled and the likes of MS Dhoni and Kedar Jadhav struggled to finish the game off.
Shocking hate comments on Instagram
MS Dhoni is known to not be very active on social media. His last post on the app Instagram was a video announcing his retirement from international cricket on August 15. Following Dhoni's struggles with the bat, hate comments have flooded the comment section of that post. Some have even gone on to threaten his daughter with death and rape. These comments show the alarming side of social media and of people. These comments are now being shared with people imploring law enforcement to intervene.
Former Indian cricketer Irfan Pathan who has recently been in the news for his cryptic tweets allegedly directed at Dhoni reacted to the news saying nobody has the authority to threaten a young child.
Dhoni is not the first person to be on the receiving end of such abuse. A lot of players have suffered from such toxicity in the past. Examples include Yuvraj Singh whose house was pelted with stones following his poor showing in a T20 World Cup final. Similarly, Virat Kohli's wife Anushka Sharma was and is continuing to be blamed whenever the batsman goes through a rough patch. Such incidents tarnish the reputation of the country and send out a bad message and symbol to not only the person concerned but also the whole world. Let's hope such incidents don't continue and become a part and parcel of sporting culture in the country.
Also Read: CSK v RCB: Dream11 Tips and Predictions