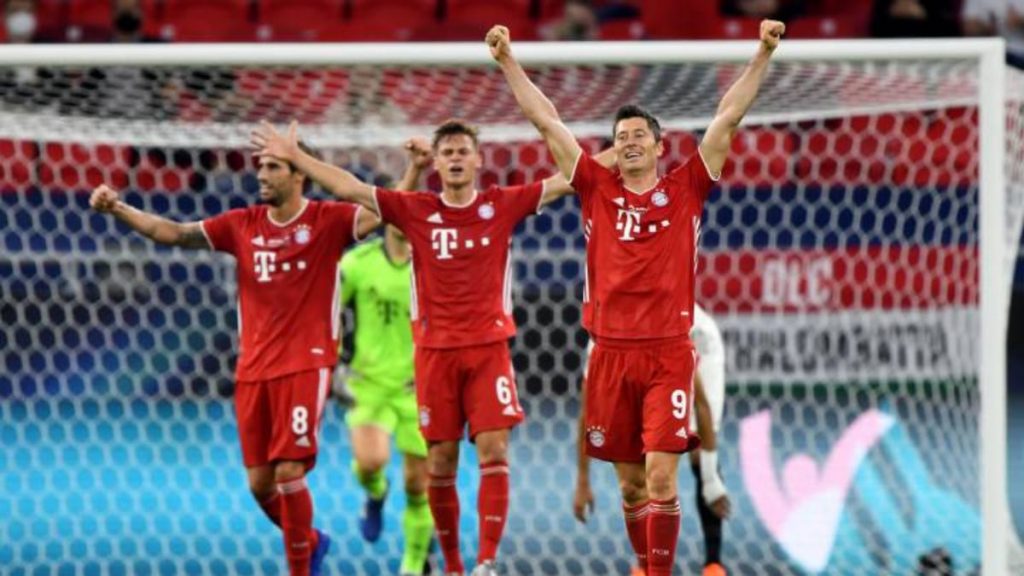 Last night saw Bayern Munich beat Sevilla 2-1 in Extra Time to win the Super Cup. The match was held in Budapest and even saw a limited amount of fans in the stadium. Bayern Munich had come off a treble, whereas Sevilla were fresh off their Europa League win.
Muller's Performance: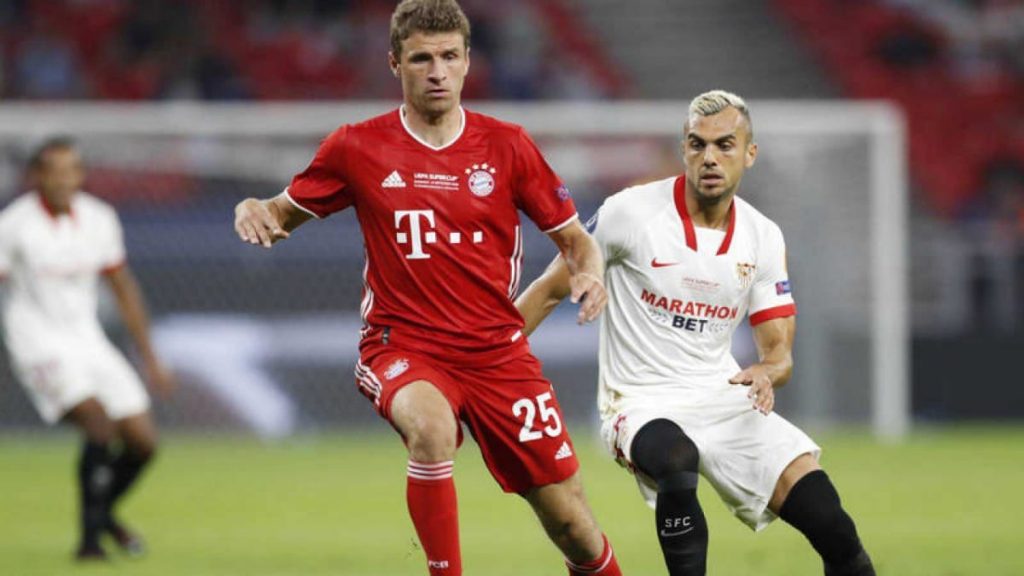 Thomas Muller won the Man of the Match award last night and has now joined his former teammate Bastian Schweinsteiger for a prestigious record. He has won 26 trophies at club level, making him the joint-most successful player in Germany's history.
The 31-year-old was an integral part of the Bayern Munich team last season and was crucial to them winning the treble. He scored 8 times in the Bundesliga, while assisted 21 times. His partnership with Lewandowski has also seen the striker become one of the best in Europe. He even assisted Lewandowski last night, but the goal was considered off-side.
Muller will now have a chance to beat the record and put himself on top next Wednesday. They face Borussia Dortmund in the DFL Supercup final and could beat Bastian Schweinsteiger to become Germany's most decorated player.
Also read: Mourinho asks UEFA Officials Awkward Question