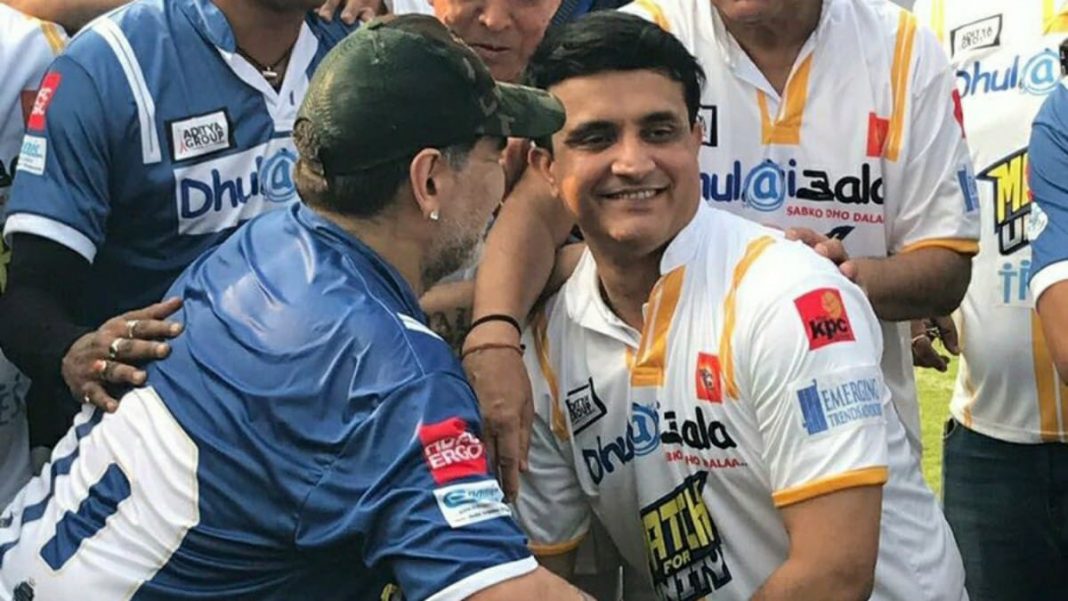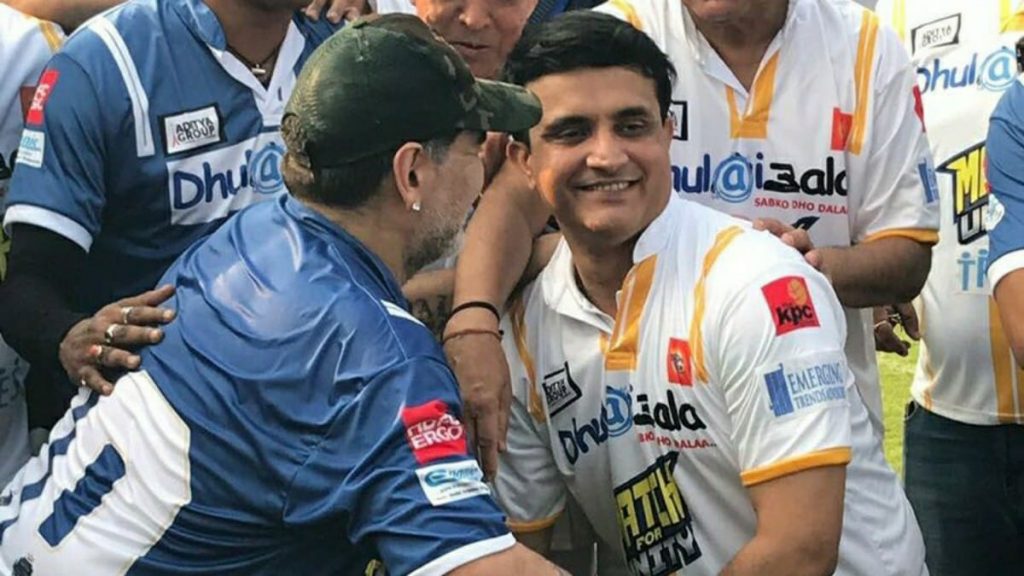 Argentine football legend Diego Maradona passed away today at the age of 60 after suffering a cardiac arrest. Celebrated by many to be one of the greatest players of all time, Maradona earned himself a plethora of fans around the globe. The 'Golden Boy' as he was called, led Argentina to their second FIFA World Cup triumph in 1986 and in the process won the 'Golden Ball' award for best player in the tournament.
Following news of his death today, tributes started to pour in from all over the globe. Footballers, athletes, sportspersons, celebrities and fans took to their social media handles to pay tribute to a sporting icon.
'My hero is no more' – Sourav Ganguly
Current President of the Board of Control for Cricket in India (BCCI) and former Indian cricketer Sourav Ganguly took to his social media accounts to pay tribute to his 'hero' Diego Maradona.
He captioned his Instagram post saying, "My hero no more ..my mad genius ..greatest of all time …u made me watch football..love football…incredible incredible ..no other words ..my heart sunk to hear this … (sic)"
As tributes continue to pour in from around the world for Diego Maradona, Ganguly's heartfelt one is bound to tug at one's heartstrings and make us celebrate one of the greats of the game of football.
Also Read A tribute to Diego Maradona – one of the greatest ever to grace the football pitch