| | |
| --- | --- |
| Name | Martin Lee Truex Jr. |
| Age | 42 |
| Occupation | NASCAR Driver |
| Net Worth | $40 million |
| NASCAR Team | Joe Gibbs Racing |
| Marital Status | Dating Sherry Pollex |
| Residence | Mooresville, North Carolina |
| Nationality | American |
American professional stock car racing driver Martin Lee Truex Jr. was born on June 29, 1980. He is presently a full-time driver for Joe Gibbs Racing in the Monster Energy NASCAR Cup Series, operating the No. 19 Toyota Camry. The Auto racer for Joe Gibbs Racing is regarded as a calm racer who has the competence to triumph without using force.
He has distinguished himself for more than ten years as one of the racers who won't cause a wreck to gain an advantage. Several members of Truex Jr.'s family are active or former NASCAR racers. Ryan, his younger brother, is a two-time consecutive champion in what is now the ARCA Menards Series East and competes on a part-time basis for Joe Gibbs Racing and Sam Hunt Racing in the NASCAR Xfinity Series.
The NASCAR Cup champion, born in Mayetta, New Jersey, and an ardent sports supporter of Philadelphia, was raised around stock car racing. In the 1990s, Martin Truex Sr., his father, competed in NASCAR K&N Pro Series races. His debut feature Modified event victory came when he was eighteen.
Related: Alex Bowman's Net Worth, NASCAR Salary, Endorsements, and Girlfriend
Martin Truex Jr.'s Net Worth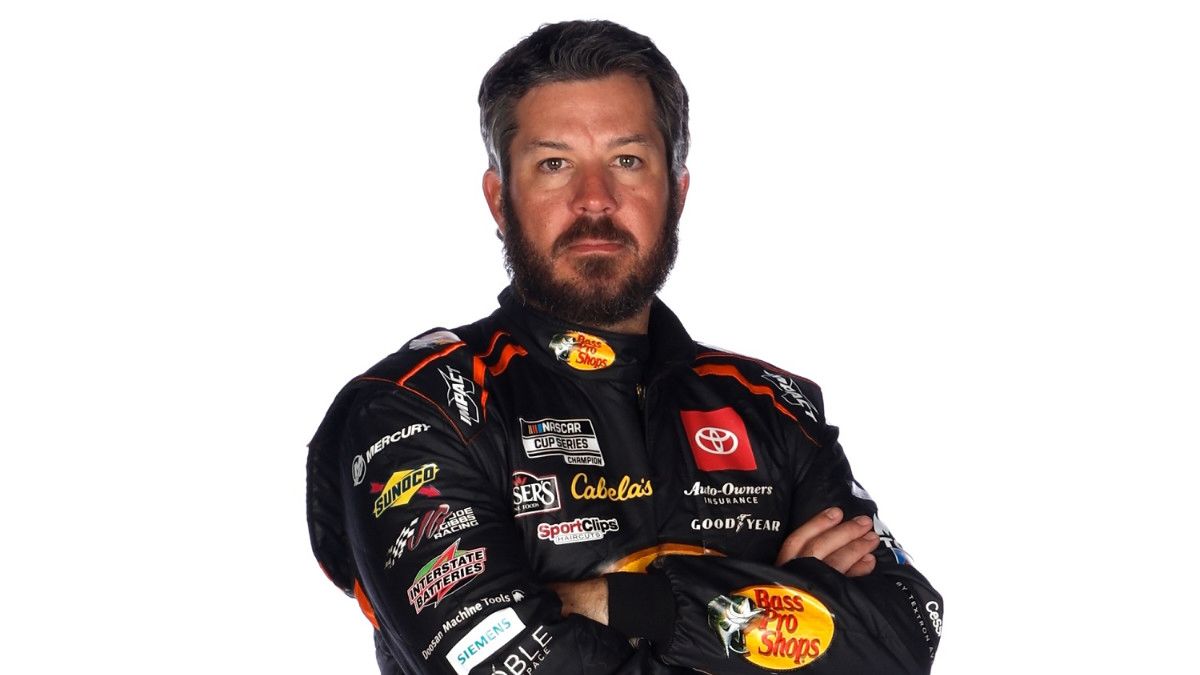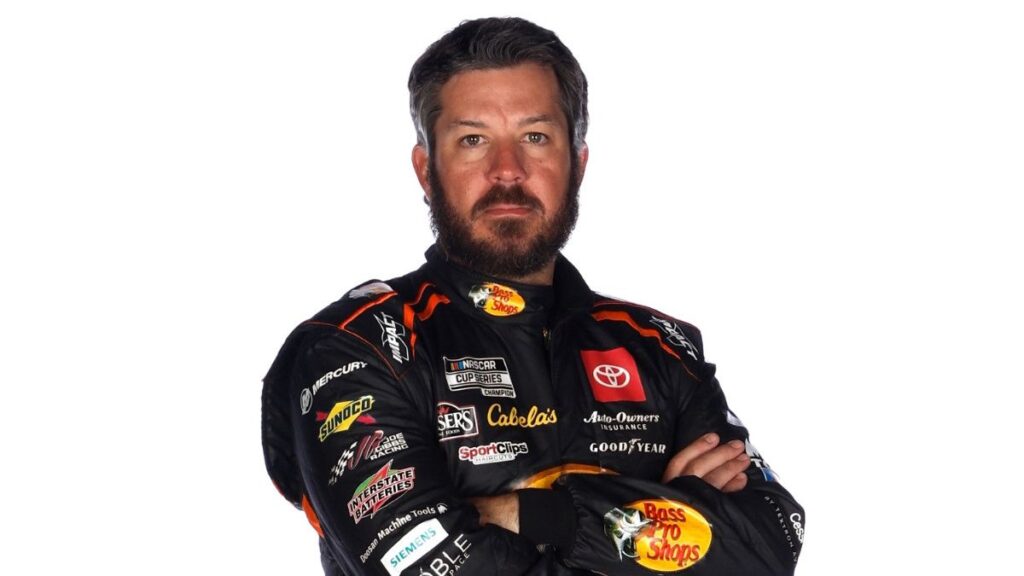 Martin Truex Jr. has an estimated income of $40 million dollar. In the period from June 2018 to June 2019, Martin made $8 million. He was now the ninth highest-paid NASCAR driver as a result. Truex Jr. is paid a $10 million yearly compensation in NASCAR, making him one of the highest-paid drivers. Ads, promotions, and merchandise make up the majority of his additional sources of revenue.
Bass Pro Shops is a well-known gear retailer for outdoor activities like camping, fishing, and hunting. Bass Pro Shops have backed Martin Truex Jr. since he won the Xfinity Series Championship in 2004. Owner Johnny Morris and his family have been acquainted with Truex Jr. for a long time.
Martin Truex Jr.'s Championship and race wins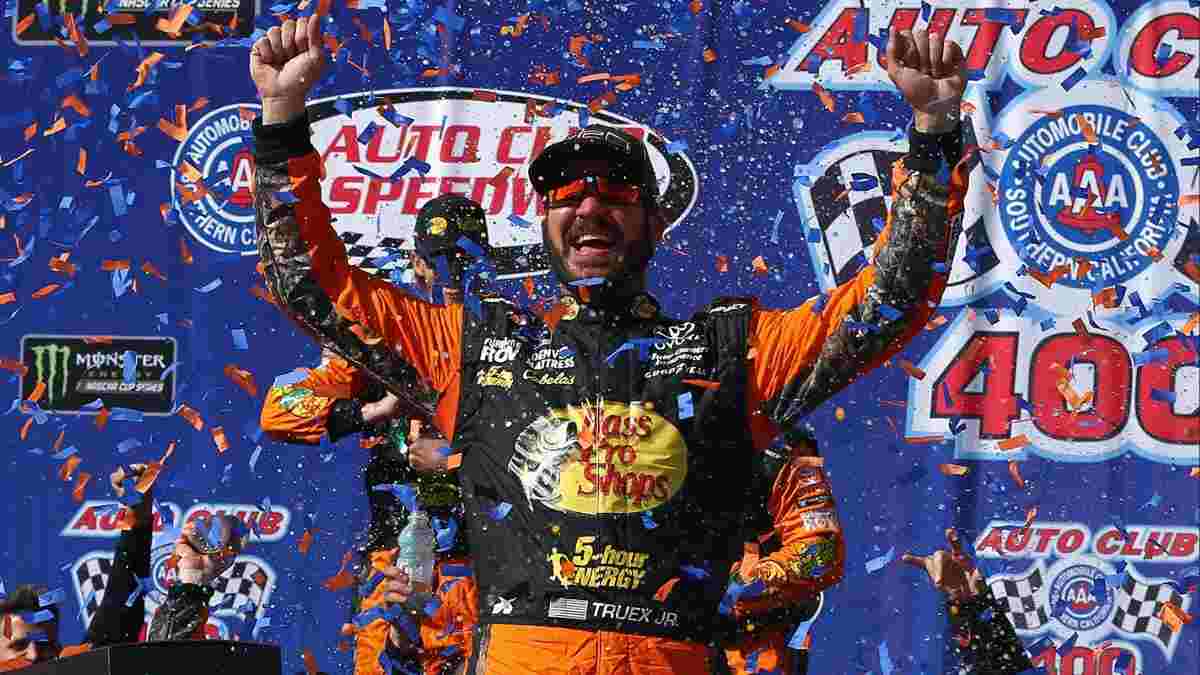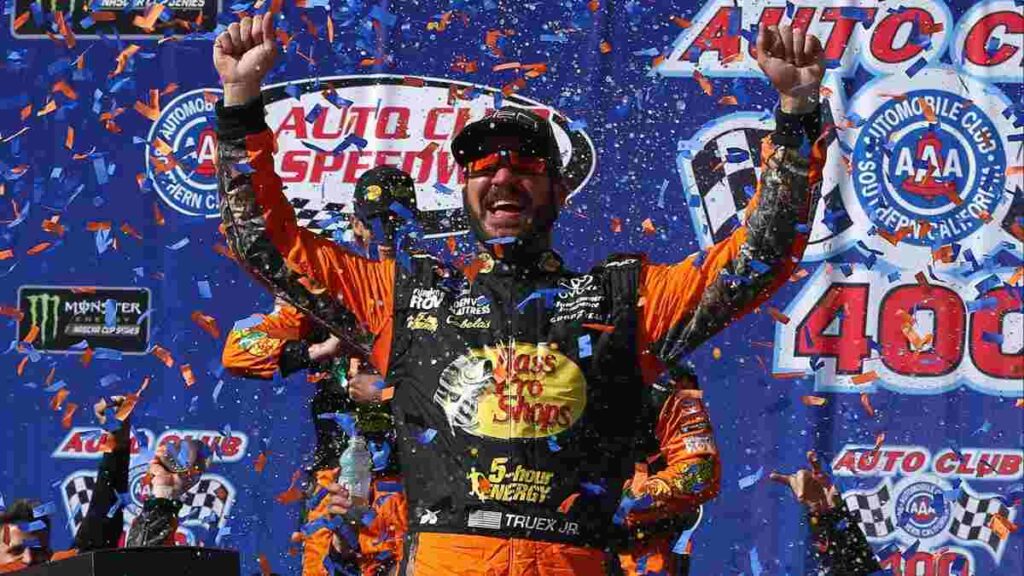 The No. 19 Joe Gibbs Racing Toyota is driven by 2017 NASCAR Cup Series champion Martin Truex Jr. At Richmond Raceway. He won for the first time with the group in 2019, and again there in 2021. In the series, he has won 31 times overall. In his five years as a driver for Furniture Row Racing, Truex won 17 races, including the Coca-Cola 600 and Southern 500.
Additionally, Truex has won 13 times in his career in the NASCAR Xfinity Series (2004–2005). In 2021, on the dirt track at Bristol Motor Speedway, he won his first NASCAR Camping World Truck Series contest.
Martin Truex Jr.'s Partnerships & Endorsements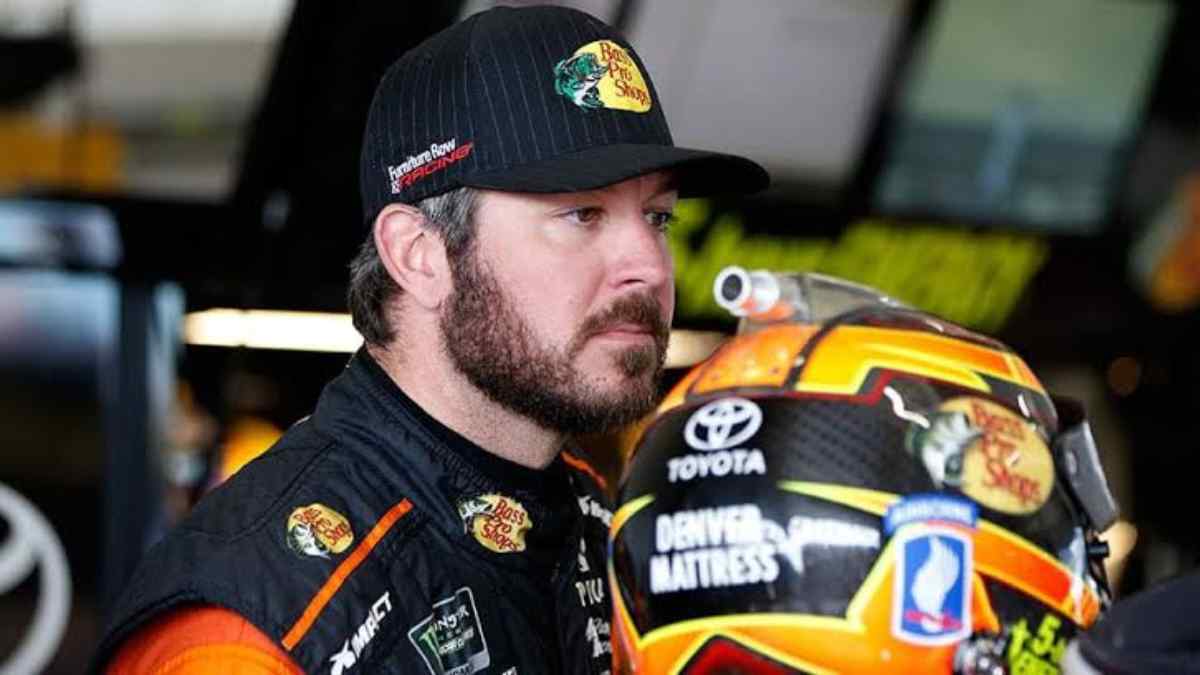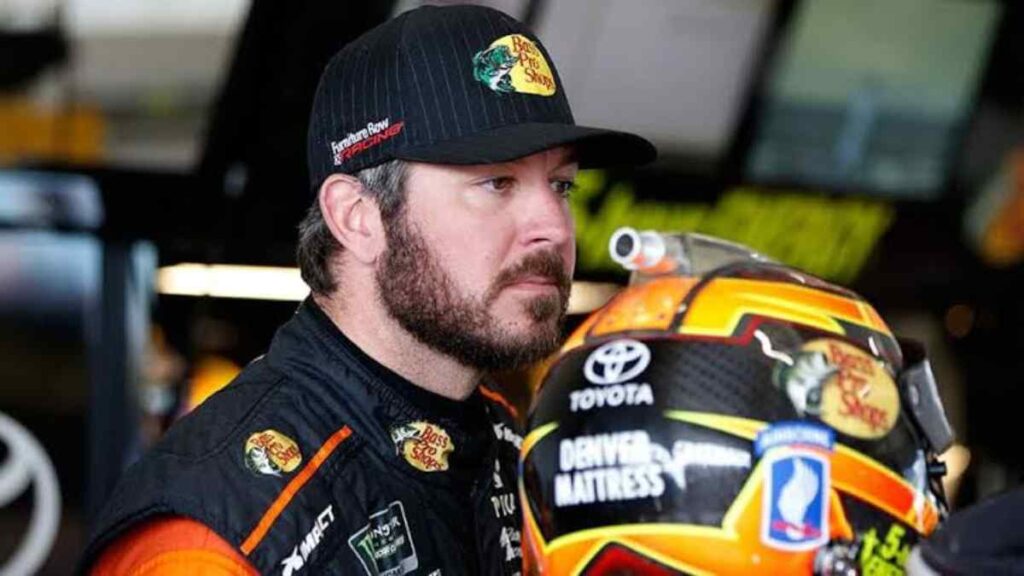 Truex Jr.'s principal sponsor is Bass Pro Shops. Bass Pro Shops have promoted him since 2004. The other sponsors are Siemens, Oakley, 3M, Auto-Owners Insurance, and others. Martin Truex Jr. has served as a product representative for Textron for more than three years. In addition to promoting the song, he is also essential to the marketing effort for NAPA Know-How. Additionally, he has generously donated to numerous community projects and activities through his Martin Truex Jr. Foundation.
Does Martin Truex Jr. have a Charity?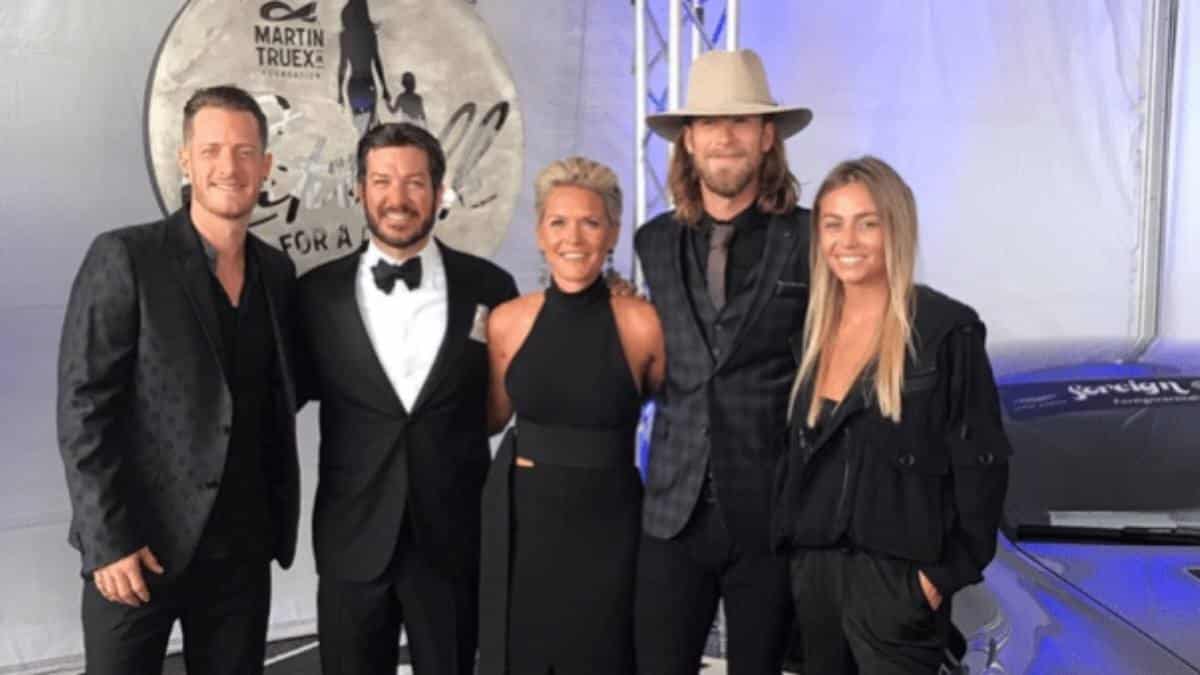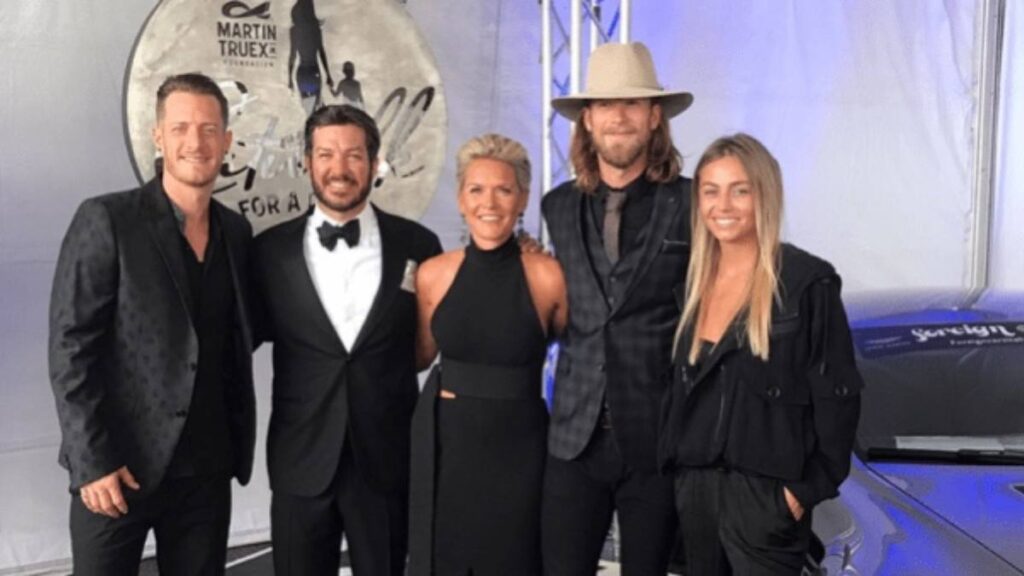 NASCAR winner Martin Truex Jr. and his longtime partner Sherry Pollex established the Martin Truex Jr. Foundation in 2007. Martin and Sher discovered their hearts drifting toward aiding children with cancer after first starting their organization to aid children in need. Sherry had a stage 3c ovarian cancer diagnosis in 2014. At that time, the foundation concentrated on increasing awareness, fostering advocacy, and raising money for cancer initiatives specifically aimed at ovarian and childhood cancer.
A gold ribbon for children's cancer and a teal ribbon for ovarian cancer were combined to create the new logo. Both were flipped around to symbolize the racetracks Martin wins each week. Today, the Martin Truex Jr. Foundation makes a concerted effort to enhance the lives of cancer patients, including children and women, and the people and families affected by these diseases.
#FoundationFriday 🎗️💛

Pet therapy is major part of the integrative medical services program at @AtriumHealth @LevineChildrens 🐶

Kids can relieve stress by playing with dogs, which in turn helps them to relax, and offers a much needed pick-me-up. Your donations at work! 💛 pic.twitter.com/worQuViq3l

— MTJFoundation (@MTJFoundation) December 9, 2022
Martin Truex Jr.'s Girlfriend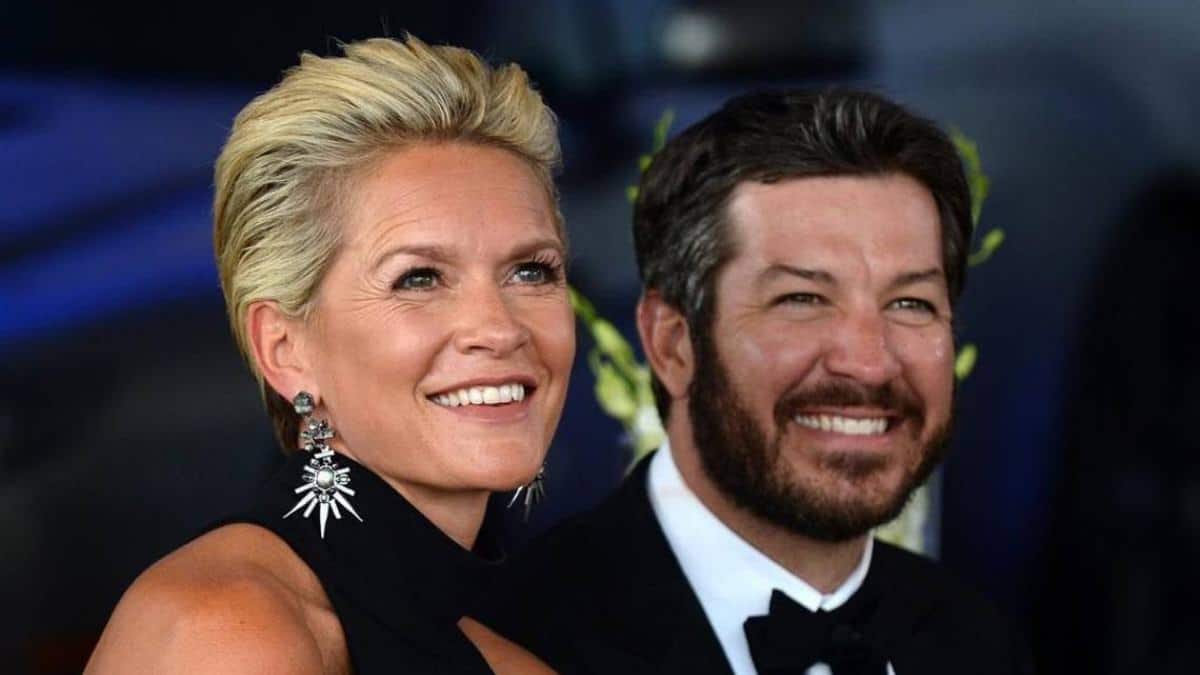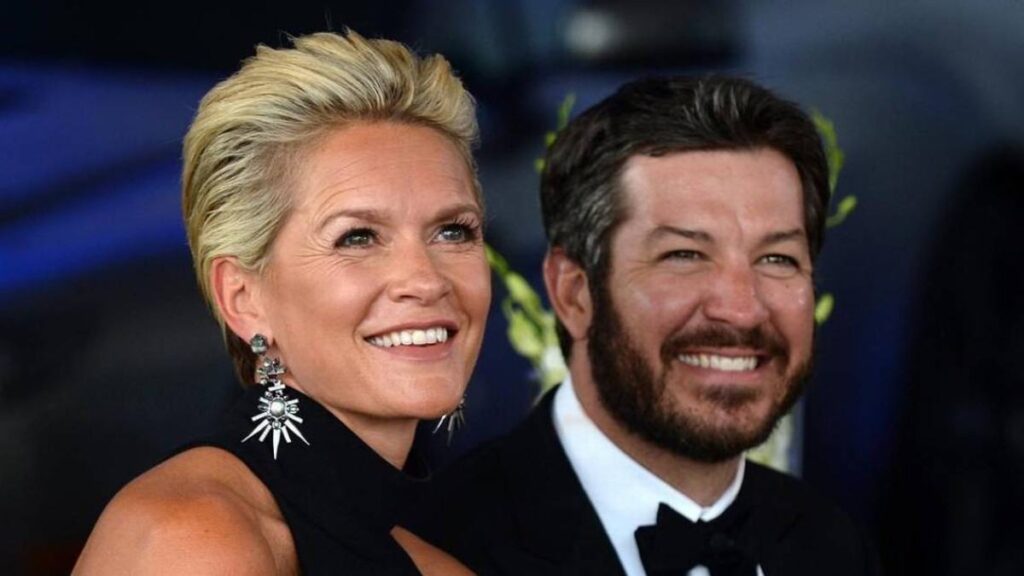 Entrepreneur Sherry Pollex has been Martin Truex Jr.'s longtime partner. They first met in 2005 and have remained friends ever since. Together, they established The Martin Truex Foundation in 2007. While Sherry Pollex has continually triumphed against many episodes of ovarian cancer, Martin Truex Jr., the 2017 NASCAR Cup Series winner and Pollex have dedicated their lives off the track to aiding women and children suffering cancer.
Martin Truex Jr.'s teammates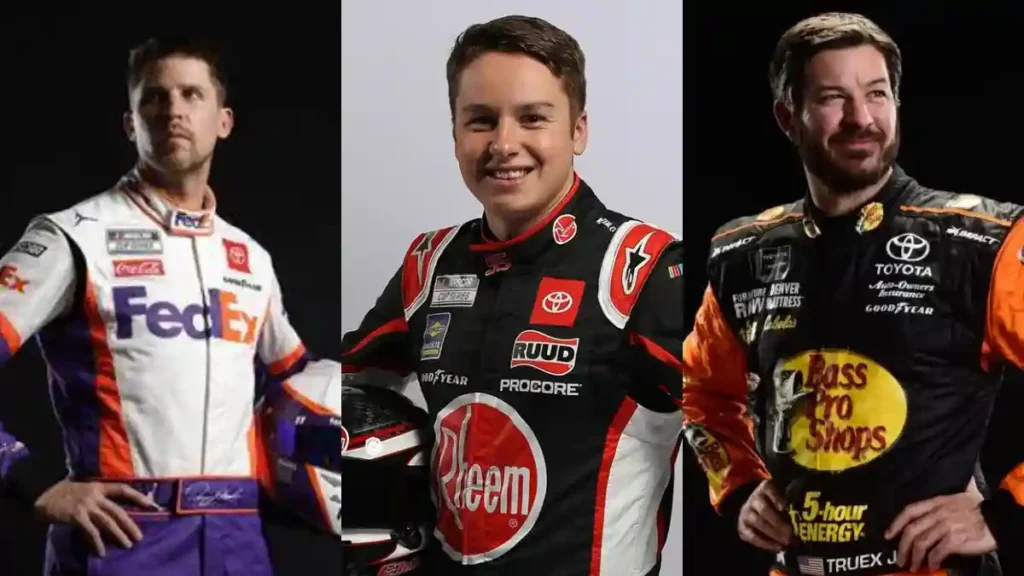 One of NASCAR's top teams right now is Joe Gibbs Racing. Since 1992, they have amassed almost 330 victories in all the main series, including seven driver's championships. Dale Jarrett, Bobby Labonte, Matt Kenseth, Carl Edwards, Tony Stewart, Denny Hamlin, Martin Truex Jr., and Kyle Busch are some notable drivers operating a Gibbs vehicle. His current teammates are Denny Hamlin (No:11), Christopher Bell (No 20), and Ty Gibbs (No:54).
How old is Martin Truex Jr.?
Born Jun 29, 1980, Truex Jr. is 42 years old
What is Martin Truex Jr.'s Net Worth?
The NASCAR Champ's net worth is around $40 million
Who is Martin Truex Jr. Dating?
Sherry Pollex is Martin Truex Jr.'s long-term partner
In case you missed it