Austin Dillon was without any doubt the surprise entry to the 2022 playoff as the RCR driver survived a chaotic wreck in Daytona in the regular season finale driving a lap down and eventually winning the race. Austin Dillon has his superior luck and teammate Tyler Reddick to thank for the win that helped him to claim the playoff spot ahead of Martin Truex Jr.
Though Dillon wasn't able to continue riding on the luck last Sunday at Darlington he will be hoping for a comeback this Sunday at Kansas Speedway. The No:3 Camaro ZL1 driver will have to bring in his A-Game if he is to score enough to put him out of the below-cutline group of drivers he is along with right now as he could yield many points with the P15 finish on Sunday.
Also read: "We always feel like underdogs," Alex Bowman all set to challenge for a win at Kansas
Find out what Austin Dillon said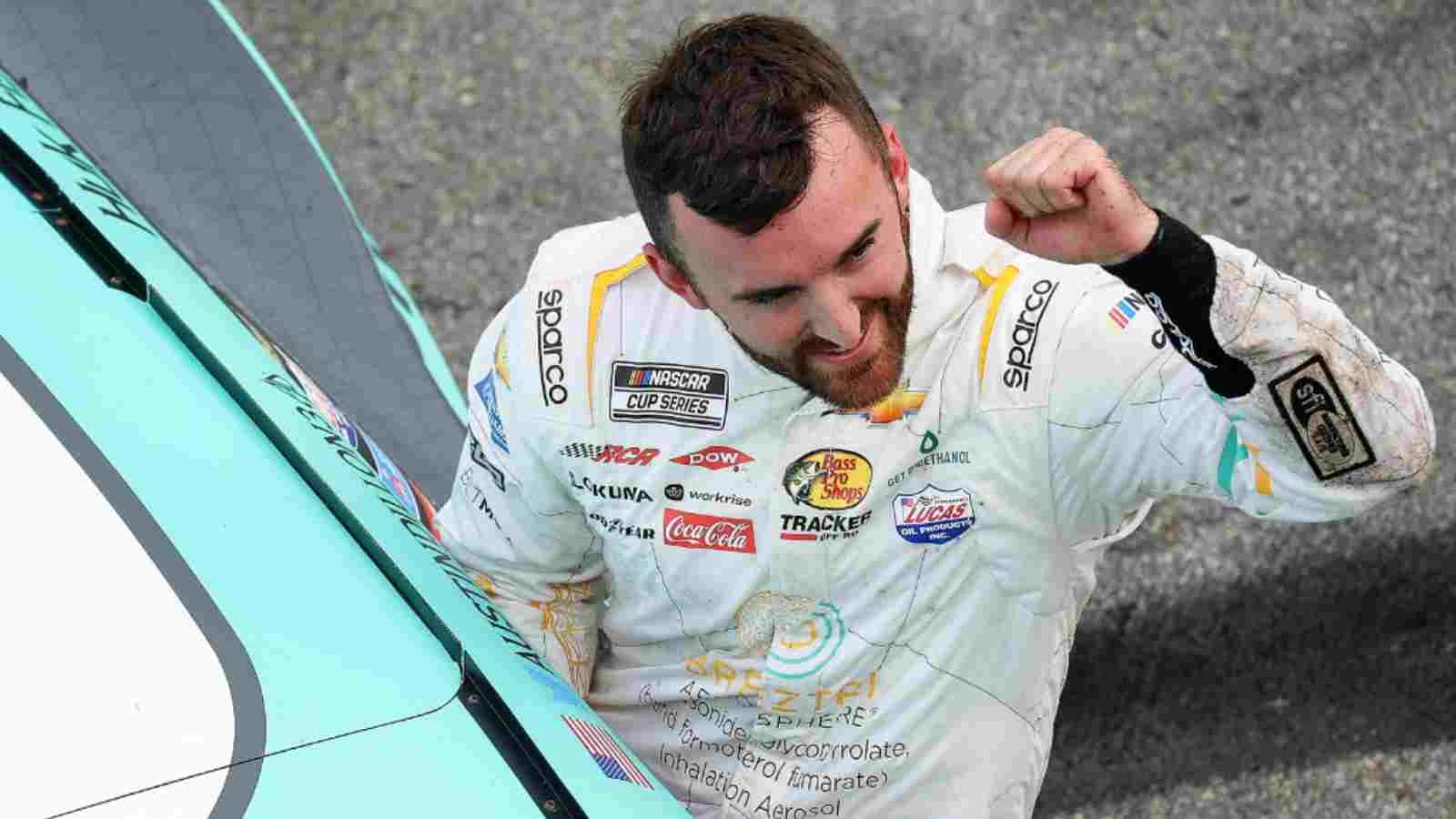 Austin Dillon acknowledged that Kansas speedway has done a really good job with their banking and pointed out that the track has a little line by the fence that offers a little extra grip for the drivers. He added that the angle the track has contrary to other tracks in the cup schedule offers the chance to drive in both bottom and top.
"Kansas Speedway has done a really good job with their banking. There's a line right up by the fence that has a little extra grip. There's an angle up there that I don't think many tracks have figured out yet, but Kansas got it right. You can run from top to bottom there," Austin Dillon said.
Austin Dillon went on to say that the bottom grove will be preferred in the beginning but he expects the arcing to go high and tight depending on the car's balance after some time. He went on to say that he liked the track since they repaved it and expects it to do well in the race.
"The bottom groove is the preferred groove at the beginning, but it becomes too tight to try and run around there in turns one and two sometimes depending on what the balance of your race car is. I've enjoyed that track a lot ever since they repaved it. I wish every track could do as good as a job as Kansas has with repaves," Austin Dillon added.
Austin Dillon went on to say that he is confident at all the tracks in the playoffs as the RCR cars have shown their dominant pace in all kinds of tracks. He pointed out that he has a chance of winning the speedways pointing at the fact that he had come close to wins in simar tracks in Martinsville and Charlotte Motor Speedway.
"I'm confident at the tracks in the playoffs. RCR has shown speed at every type of track with Tyler Reddick winning the road courses, and the No. 3 team winning the speedway. At Martinsville Speedway, I finished third but was probably the second-best car there, and we probably should have won the Coca-Cola 600 at Charlotte Motor Speedway. I was really close there," says Austin Dillon.
Austin Dillon went on to say that he is happy about the spot he is in and they are the underdo0gs going into the race. He pointed out that they are in survive and advance mode and wish to upset some people who already have written them out.
"I'm happy to be in this spot and I think we're the underdog. Some people are already putting us out, which is just fine with me because it takes the pressure off and we'll go have fun and try to upset some of these guys. We're taking it as survive and advance mode from here on out," added Austin Dillon.
Do you think Austin Dillon can advance to the next round?
Also read: "Thank you, President Biden," Twitter reacts to 2023 North Wilkesboro Speedway's return to NASCAR as the hosts of the 2023 All-Star race
Also read: Kyle Larson's crew chief "don't have a good feel at all" about the No:5 team's upcoming Kansas outing