Josh Berry will move up to the Cup Series next year, replacing Kevin Harvick. He will be driving the No.4 Ford for Stewart-Haas Racing. His vacant spot in the Xfinity Series with JR Motorsports has been filled with 19-year-old Sammy Smith, who drives the No.18 Toyota Supra for Joe Gibbs Racing in the Xfinity Series.
Smith will be driving the No.8 Chevrolet Camaro for JR Motorsports. The team took to Twitter to officially announce Smith's arrival in 2024. Team owner Dale Earnhardt Jr. also talked about Smith's arrival, saying he would be a good fit for the team. He debuted with JGR just last year when he got three top-ten finishes in just nine starts.
"Sammy is a great fit for our program and will mesh well with our other drivers. He's a young, talented racer who's willing to learn and carries himself with a lot of professionalism. He has a bright future ahead. I'm excited for our team to help him continue his journey," said Dale Jr., as per Pro Talk.
Smith is currently contending in the Xfinity Playoffs and stands in sixth place. With one win and five top-five finishes, he was under the radar of many top teams before finally signing with JR Motorsports. Pilot Flying J, TMC Transportation, and Allstate Peterbilt Group will sponsor him.
In case you missed it: Rick Hendrick rejoices HMS's 300th NASCAR Cup victory at Texas
Sammy Smith's rise to the Xfinity Series
Sammy Smith started racing as early as eight, doing go-karting. After driving the CARS Tour from 2019 to 2021, JGR announced that he would compete for them in the ARCA Menards Series East for their first five races. He eventually went on to win the championship in 2021 and 2022. It was then announced in 2022 that he would drive for eight races for JGR in the Xfinity Series.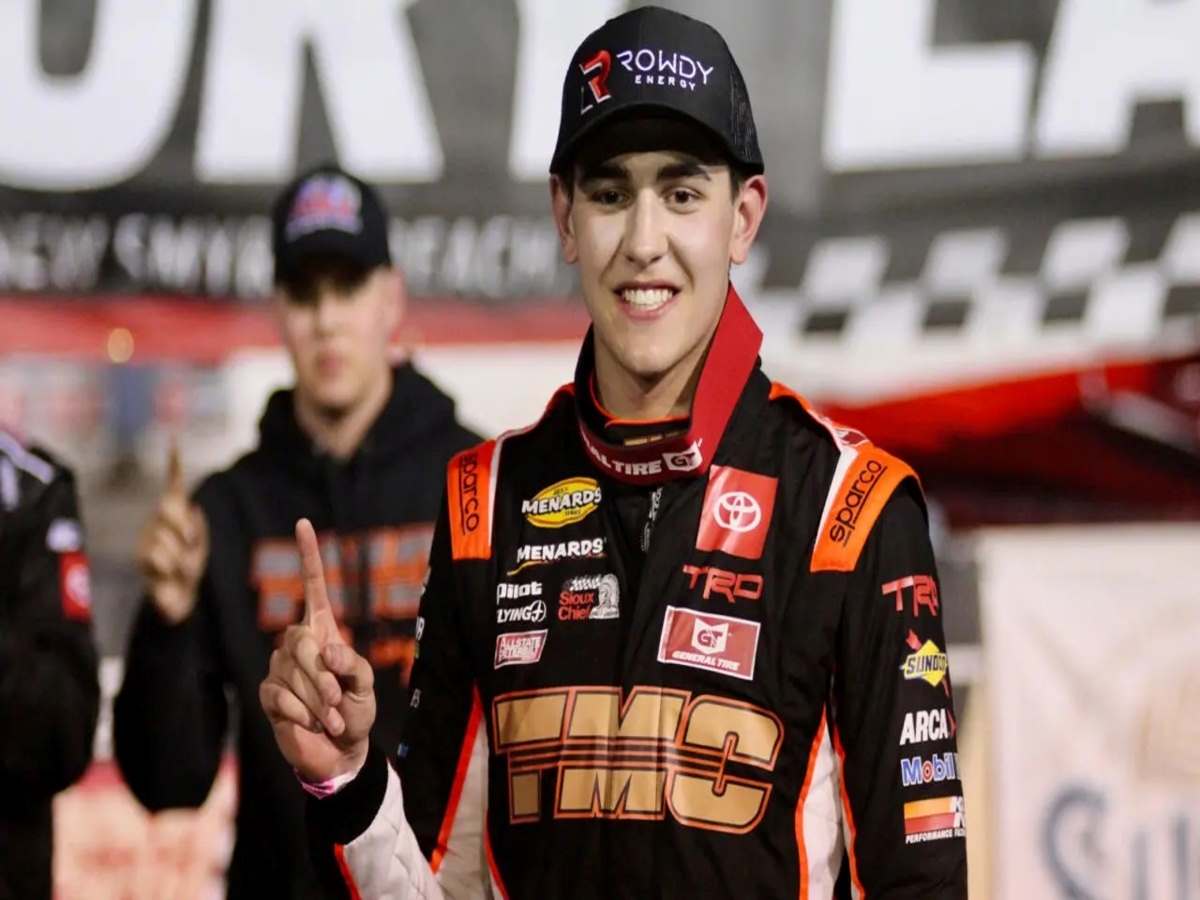 In 2023, Smith took his first victory at Phoenix and became the youngest driver ever to win at the circuit. He also became the fourth youngest winner in the series' history. He also races in the Truck Series, where he is filling in for Taylor Gray in the TRICON Garage, driving the No.17 Toyota Tundra.
Standing in sixth position in the standings, Smith is currently in contention for his first-ever title win. He has one win this season and five top-five finishes, which is an impressive record for his second season in the series.
Keep reading: