Bubba Wallace had the best shot he had the whole season to secure a win last week at Texas Motor Speedway. He started the race on the pole and led a career-best 111 laps. But in the end, he had to settle for P3 after a poor final restart. Wallace chose the wrong re-start lane, and HMS's Willaim Byron used the opportunity to score his sixth win of 2023.
Wallace was, as he had always been, critical of himself for the disappointing end to a promising day. He claimed he choked at the end and missed a great opportunity to win the race. Now, ex-Cup champion and Hall of Famer Dale Jarrett countered the 23XI Racing driver's argument and pointed out that the TRD driver didn't choke at the race.
While discussing the end of the race, he pointed out that Wallace and Byron hesitated in the final re-start, but Byron used Wallace's hesitation to his advantage. He added that Wallace didn't do anything wrong and that his plans were the right one. Jarret pointed out that if Wallace had gone on to commit to the bottom lane, he might have forced Byron to retreat and could have won the race.
"I don't think Bubba choked in this, that's a tough, tough spot to get yourself in. Bubba didn't do anything wrong to get in that spot, and what he did, turned out to be a wrong thing, but it wasn't the wrong thinking that he was doing. I think if he had gone on and committed completely to taking his car to the very bottom of the race track, that probably Byron is going to back out and not create a contact there," Jarrett told NASCAR on NBC Podcast.
In case you missed it: SELFISH Denny Hamlin explains why he will never be a 'great teammate'
Dale Jarrett explains why Bubba Wallace didn't do anything wrong
The champion driver pointed out that he doesn't blame the 23XI Racing driver for not choking and said it is just learning different things. Wallace is a driver who often fights for top-10s in the races, and he rarely finds himself in the last lap fight for victories.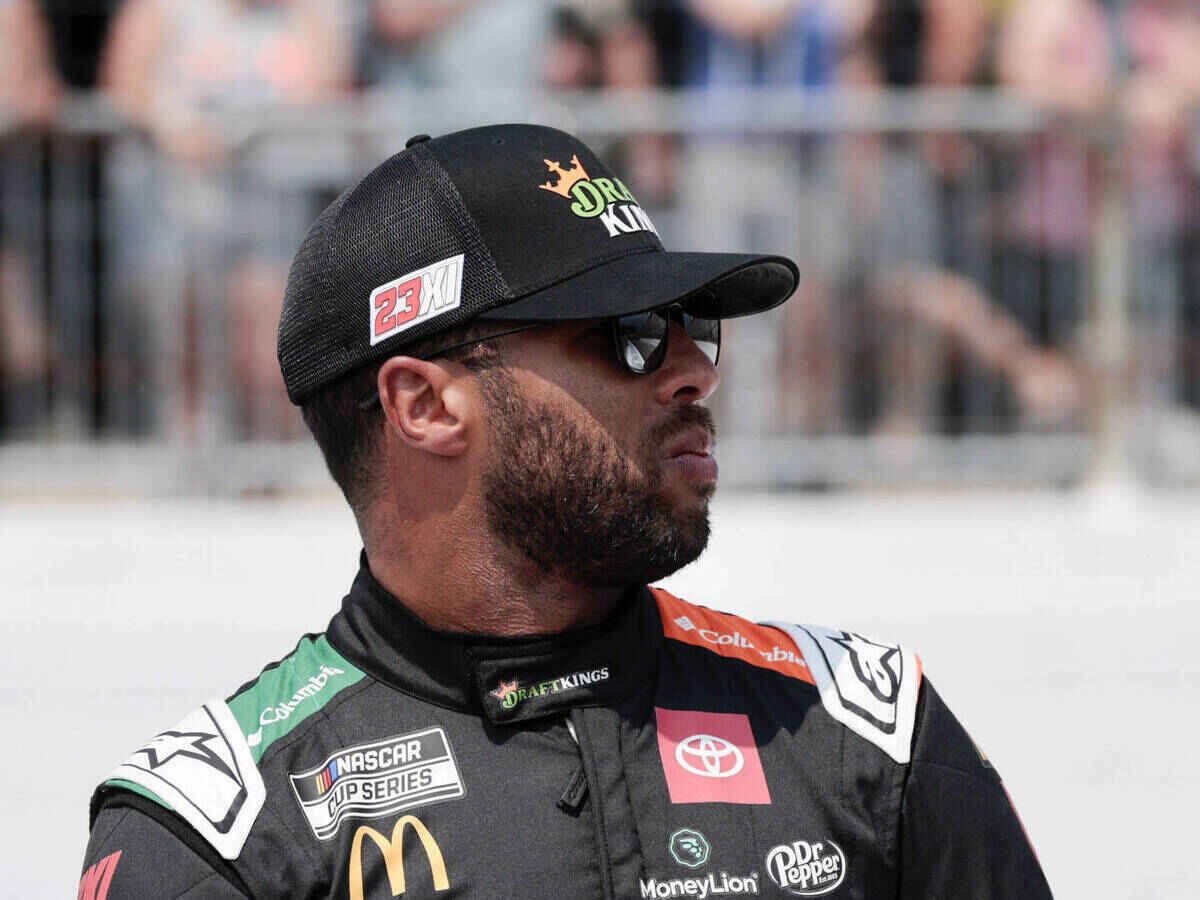 "He just opened the door. I don't blame him for that. That's not choking, that's learning. He's still having to learn how to race in a different set of circumstances," said Jarrett, acknowledging that the Toyota driver has a lot of growing left to do.
Wallace currently finds himself two points off the R-8 cut line and has two wild-card races to secure a promotion. The upcoming race at Kansas offers him a great shot at victory as it is a Track where he scored his first win, and Superspeedways has always been his best one. ROVAL road course races will be a tough challenge for him.
Discover: