Joe Gibbs Racing veteran Denny Hamlin has highlighted how the fan access is the biggest asset for NASCAR. He compared the differences in access the racing fans have in Formula One and NASCAR ahead of the recently concluded Las Vegas Grand Prix. The event was criticized for lacking opportunities for fans to interact with drivers.
Hamlin, after explaining how beneficial it is for Motorsports as a whole to have NASCAR races In the States, pointed out that the luxury of fans' access is a big asset for the sport. He added that he encourages people to race in the sport every time because everyone will enjoy the experience they will get in a NASCAR race week.
It's a great sport with a lot of access. NASCAR's strongest, biggest asset is the access that fans have, and that's why I always encourage people go to a race, because it's unlike any other sporting event. I've never seen anyone go to [a race] one time and say that they didn't have a great time.

Hamlin said via Autoweek.
But Hamlin does see this access as a double-edged sword. In response to words from fellow Cup driver Austin Cindric regarding the lack of access to drivers in F1, he wrote on X that more access in NASCAR might make it feel less valuable to the fans.
Double-edged sword. If something is easy to get it's usually not very valuable.
What did Austin Cindric say about the lack of access for fans?
The 2022 NASCAR Cup Series Rookie of the Year, Austin Cindric, pointed out that the general admission to NASCAR will give the fans 100% opportunity to meet their favorite driver. But when it comes to F1, chances of seeing a driver like Lewis Hamilton are very low.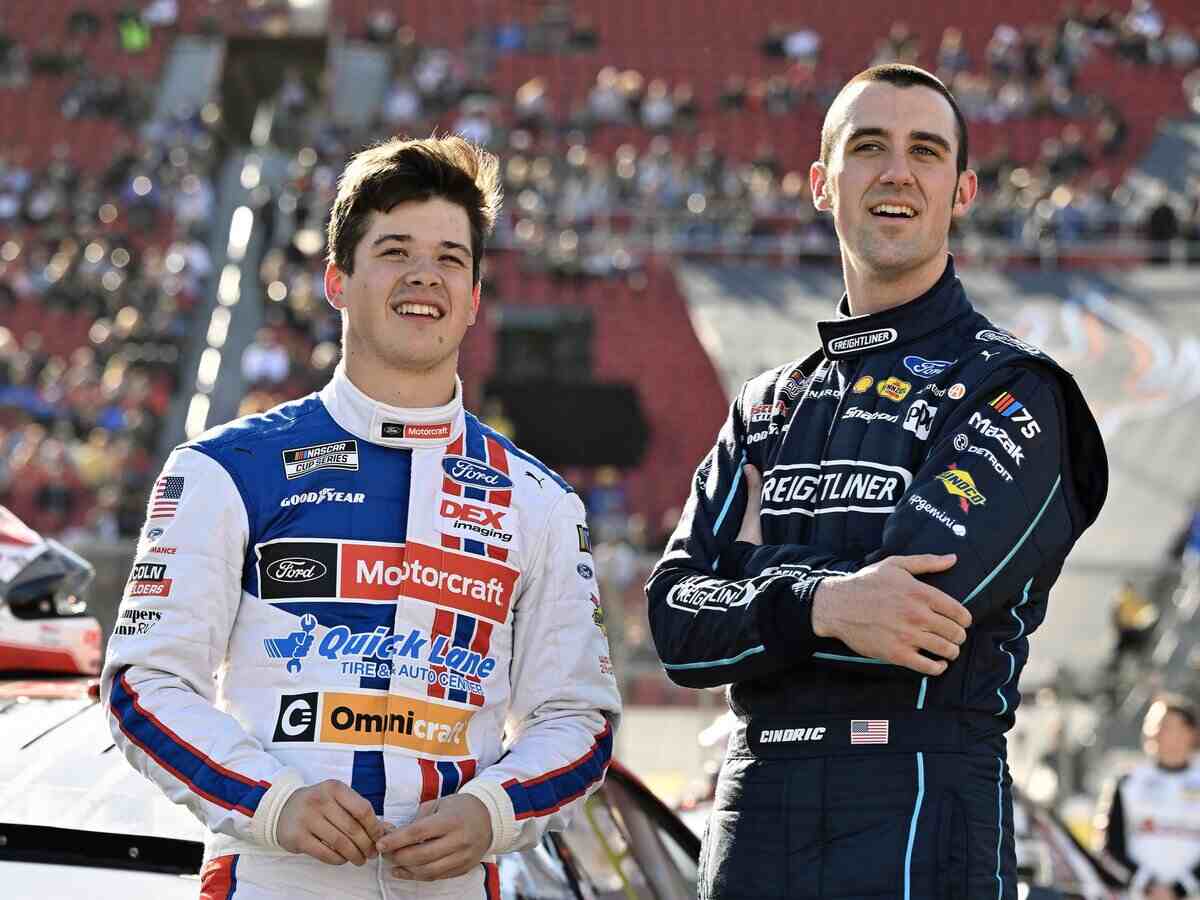 You buy a general admission ticket (at NASCAR), and you can come take a selfie with your favorite driver and get an autograph nine times out of 10, whereas if I go to Formula 1 race, I'm never seeing Lewis Hamilton.
He jokes that the only time they see Hamilton is every two minutes; the Mercedes drivers drive past them on the track while they sit in the grandstands. But Cindric sees this as fans drawing factor F1 as being close to the untouchable is something people seek.
The only time I see him is when he is whizzing by me on the racetrack and then two minutes later when he comes back by again. So, I think that's the biggest difference, and I think some people are drawn to the untouchable and being close to it.
In case you missed it: