Richard Petty, the winningest driver in the NASCAR Cup series, has won 200-point rewarding races and multiple exhibition events in his career. But one trophy is still missing from his and the iconic No:43 team's cabinet, The Busch Light Clash title. When the event made its debut in 1979, Petty was already 42 but was still the guy in the Cup series. He won his last championship (7th) and second-last Daytona 500 that year.
Petty Raced full-time in the cup series till 1992 but was never able to secure a victory lane visit in the event. Every big name that took over the No:43 team after Petty's retirement had similar results in their pursuit of Clash glory. The Clash traditionally has been held at Daytona International Speedway but was shifted to the 0.25 Mile temporary track in the LA Memorial Colosseum last season, and 2023 will mark the second year.
The task of securing the glory and winning for the team is currently in the hand of Erick Jones, who already got the No:43 car back to victory lane in 2022, breaking a seven-year drought. A win at LA will be a great start for LEGACY M.C. as 2023 marks the first year of Jimmie Johnson as the team's co-owner. Jones has already won the event before in his final year at JGR with the No:20 team.
"I'm excited to start the season this weekend at the LA Coliseum with the Clash. Last year we went into this race not really knowing what to expect, but we were able to get a good finish. I think this year, we are a little more prepared, and hopefully, we can get the season started with a win and set the tone for the year," Erik Jones said about the clash.
"NASCAR and everyone involved have done a great job making this race a fun environment and bringing new eyes to our sport. It'll be nice to get back in the No. 43 Camaro and kick things off for the 2023 season with LEGACY MOTOR CLUB," Erik Jones added.
In case you missed it: Joe Gibbs Racing adds two young NASCAR talents to their 2023 Xfinity series lineup
Erick Jones teammate Noah Gregson has a different plan for LA Clash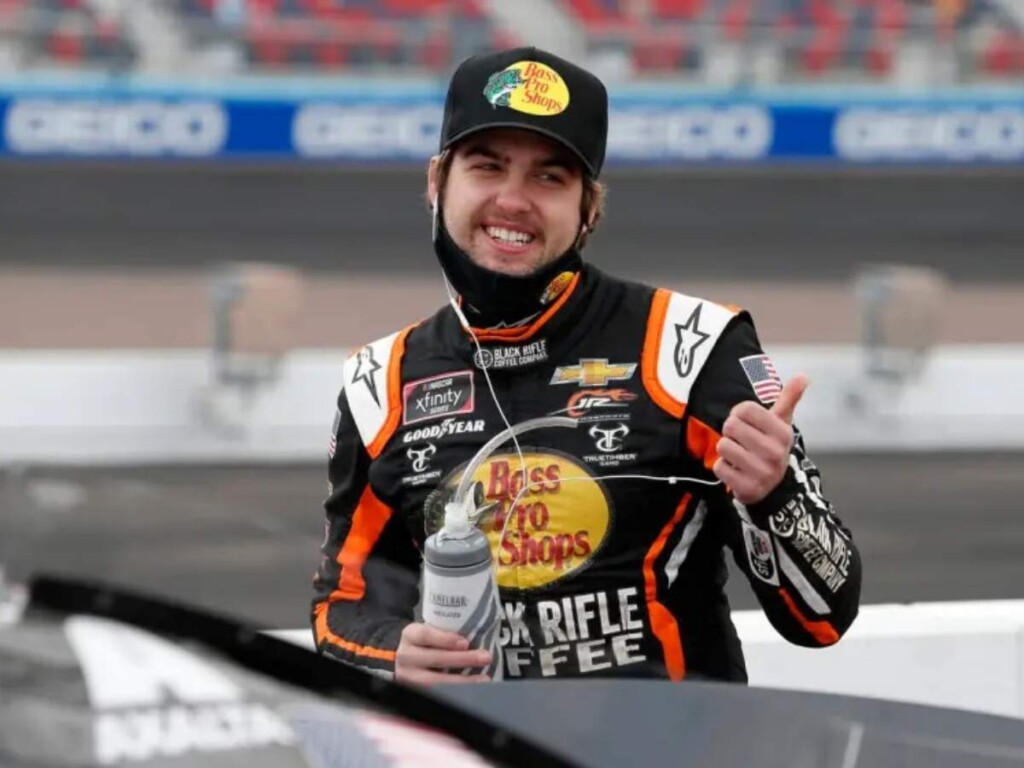 Gregson is excited to compete if he enjoyed it as a fan the last year. He said, "We've had a lot of great things going for us at LEGACY MOTOR CLUB, and I'm looking forward to starting our year on the right foot this weekend in Los Angeles. The Clash is a great event that NASCAR has put on; I watched the race on TV last year and was pretty excited about what I could take away as a fan of the sport,".
The Rookie is excited about the atmosphere in LA and is also excited to be part of the Goodyear Blimp. He stated, "There's certainly a cool atmosphere there, and it'll also be a fun experience to join our new partner Hurley with their NASCAR drop. We're even going to go up in the Goodyear Blimp before the weekend kicks off, which is something that I'm really pumped about,".
Gregson doesn't have big expectoration for the event and just wants to have a positive start before the Daytona 500. He added, "As far as expectations go, I think the key for us will be to make the race first and foremost and then continue to learn about this new car before we start points racing. I've still got a lot to learn competing at this level, but I'm ready to get things underway with my No. 42 Sunseeker Resorts team,".
Discover more: