Kyle Busch would have been the first winner in the next-Gen car last year at LA Memorial Coliseum if not for his former teammate turned rival Joey Logano. The Penske driver scored the win on Busch and went on to win the championship, producing an impressive season. While Kyle Busch, on the other hand, had one of the worst seasons he could have imagined on and off track.
2023 will mark a new beginning for who will debut for Richard Childress Racing No: 8 teams. He replaced Tyler Reddick, who left for 23XI Racing, after cutting ties with Joe Gibbs Racing, where he spent 15 years and won two championships, at the start of the postseason. Busch will be hoping to secure the win he missed out on last season and start the year on a high note.
Kyle Busch has recently given a secret to winning the LA Clash. He pointed out that it is not just about the car's speed on the 0.25 miles track, it is also about finding the right balance between when to brake and when to accelerate. He said that the leader had been the fastest while going slow.
"I feel like, obviously having a fast car is good, but to have a fast car, you have to be fast while going slow. You're probably out of the throttle just as much as you're in the throttle at the Clash, and [the] time in which you're on the brakes is going to be very important to making sure you're not on 'em too much, but yet you still get the car slowed down enough in order to make it turn for the middle of the corner and exit for the next straightaway," Kyle Busch said.
Learn more: Aric Almirola wants to produce his career-best NASCAR Cup season in 2023
Richard Childress has recently revealed what makes Kyle Busch special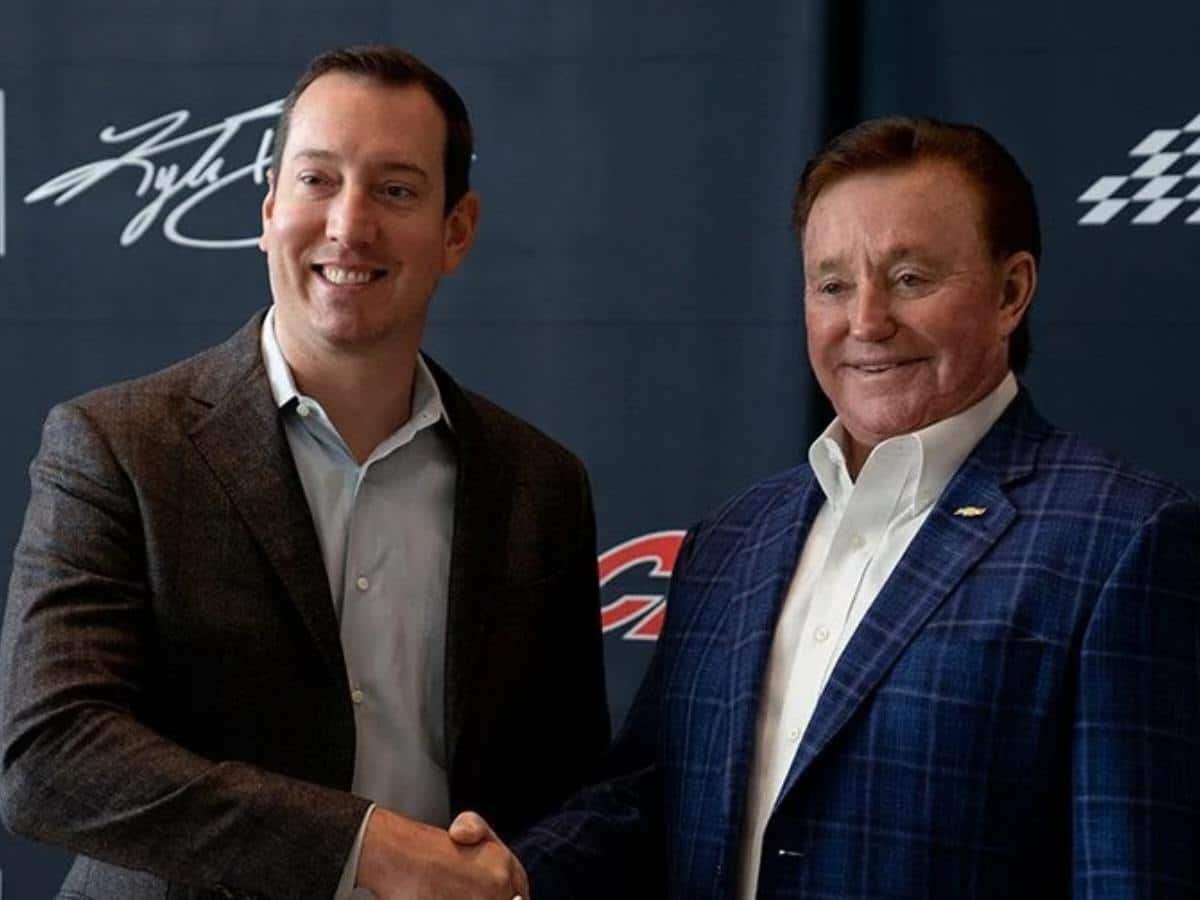 Richard Childress made a big gamble by bringing in veteran Kyle Busch instead of a young face to replace Reddick. The veteran is closing in on the final phase of his NASCAR career, and with the dynamic of the sport changing very quickly, there will come a time when Busch will become less productive. But for short-term ambitions, the two-time Cup champion can produce impressive runs if given the right car.
One thing that still makes Busch one of the sought assets is the fact that he is as hungry to get past the finish line first as he has been in his rookie years. RCR owner Richard Childress believes that this enthusiasm of the veteran makes him special.
"I think one of the things about Kyle each time I've talked to him. (he says), 'Man, I can't wait to go have some fun.' 'Man, I had some fun down there at COTA. I can't wait until we go test and have some fun.' I've asked a couple of drivers, why did you get into racing to start with? Well, to go out and have some fun and enjoy it," Richard Childress said.
"So many drivers, I think, today have forgotten why they got into racing, but Kyle Busch hasn't. He still is a racer. Richard Childress added that he loves to race, and it is fun to go out and race and win," Richard Childress added.
Related: