Joe Gibbs Racing veteran Denny Hamlin has signed a deal with Cup legend Tony Stewart's Super Star Racing experience to drive in one of the 6 races of the championship. He will drive in the season opener of the series at Stafford Motor Speedway, Connecticut, on July 13.
The three-time Daytona 500 winners' entry was announced on February 1.  "I am absolutely fired up to join the SRX season opener at Stafford Motor Speedway. That track has so much history, to finally get to race there will be a bucket list item for me. It's been fun watching SRX grow over the past two years, and it's an honor they asked me to join them," Hamlin said in a statement.
The influx of NSASCAR talents, such as Hamlin, to the SRX event, was influenced by the multi-million-dollar deal signed with ESPN. The return of Thursday Night Thunder, a renewed show from the 80s, will feature; live SRX events. This will also help NASCAR drivers to get in close with the fans.
"When I reached out to Denny, and he responded in such a positive manner, it helped me validate why ESPN and the return of Thursday Night Thunder was such a great move for SRX. The model allows us to secure his caliber of talent — and he can flat out drive. We're thrilled to have him and love his enthusiasm to be a part of the field," said SRX CEO Don Hawk.
Alongside Denny Hamlin, his former teammate Kyle Busch will also make a debut in the SRX event this year. They are joined by former Champion  Kevin Harvick and Brad Keselowski, who will drive full-time, in 2023. Clint Bowyer and Hailee Deegan were other major entrants in the event.
In case you missed it: Trackhouse Racing to preserve Ross Chastain's "Martinsville wall car" as NASCAR outlaws such desperate actions.  
The return of Thursday Night Thunder convinced ex-Cup champion Brad Keselowski to join the series full-time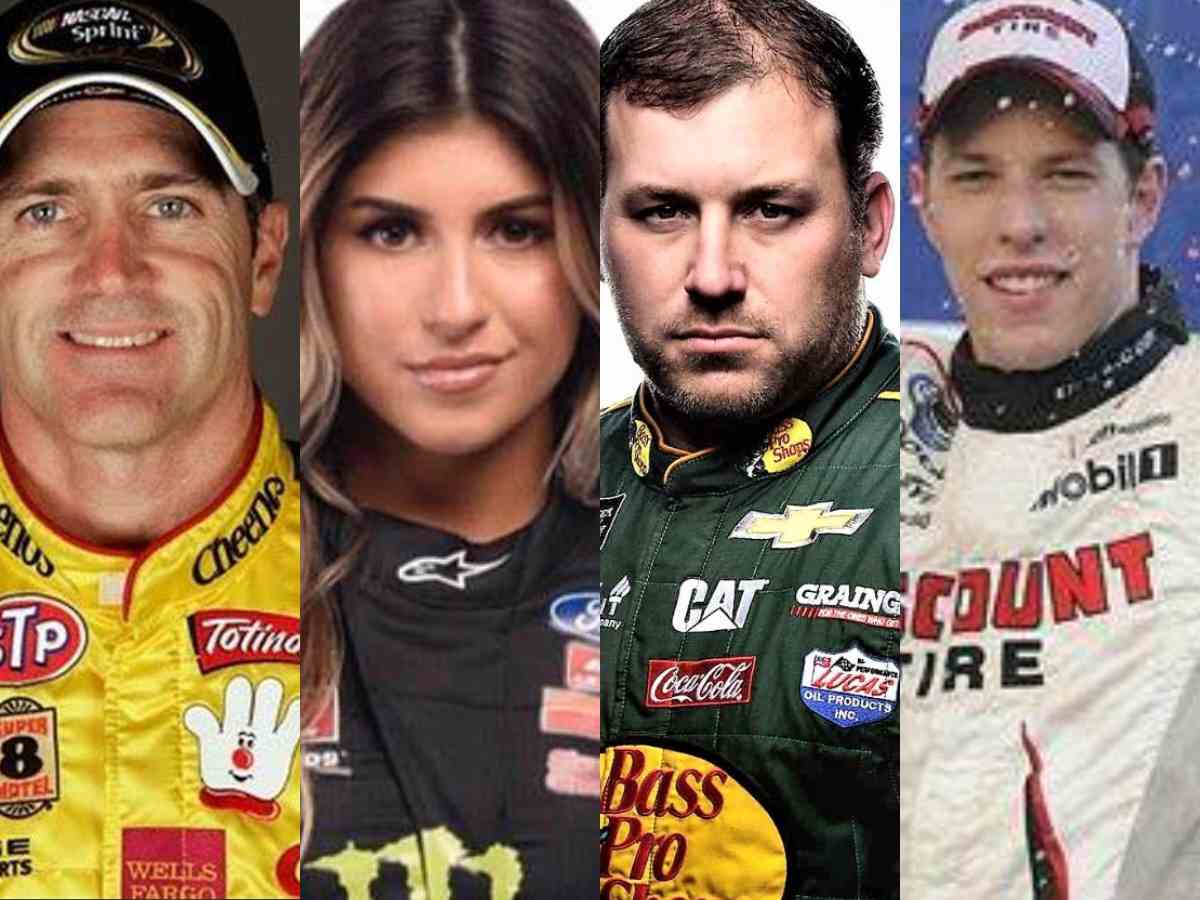 The return of Thursday Thunder and the impressive influenced Brad Keselowski's decision to join the championships full-time. SRX has been confident that they will land some big names from NASCAR and IndyCar following the ESPN deal, and they were right, according to the championship's CEO, Don Hawk.
"I've been watching the SRX series on TV over the years, and given our limited practice and qualifying time in motorsports now, this provides another outlet to gain track time and better my craft. The addition of ESPN and return of Thursday Night Thunder is a huge plus as the series continues to deliver its exciting product to fans at home. This is an incredible opportunity for me to compete and I'm excited for it to kick off this summer," Brad Keselowski stated.
"When we did the deal with ESPN for Thursday Night Thunder, I envisioned someone from Indy Car or NASCAR possibly trying to run all 6 races for the Championship. Brad was up to the challenge. I've known Brad for a long time, he doesn't plan to fail – he methodically develops a strategy and then commits to it. Brad is not only running full-time in SRX, but he's also a Championship Driver and owner in NASCAR's premier series. That is a huge get for the race fans and SRX," Don Hawk stated.
Discover more: