Jimmie Johnson is arguably the greatest NASCAR driver, if not one the greatest ever of the sport. The record seven times world champion dominated the sport when it was at its peak. He was one of the most likable characters on and off the field; his excellence was the only thing his fellow cup drivers hated about him.
Johnson was one of the hardest drivers to beat if he had the lead. Being part of HMS, one of the dominant teams in NASCAR history, also made a difference. The iconic No:48 team is part of many drivers' legacy, some of them are of their wins, and most are of their failed attempts to match the great.
Matt Kenseth, the 2003 cup series champion, is one of many legends who fell short of titles due to Johnson. Kenseth gave his honest opinion racing the former HMS driver. He says "it sucked" racing against him because he was fighting a losing battle against him often.
"It sucked racing against him because I got beat so much. I think of a lot of different times and races where I thought I was going to come out on top and didn't," Mat Kenseth told the RACER.
Related: 'Not everyone can be the next Dale Earnhardt Jr.' Kevin Harvick opens up about the dark side of youth racing that "destroy" families
If not for Jimmie Johnson, Mat Kenseth would have been a multiple Cup Champion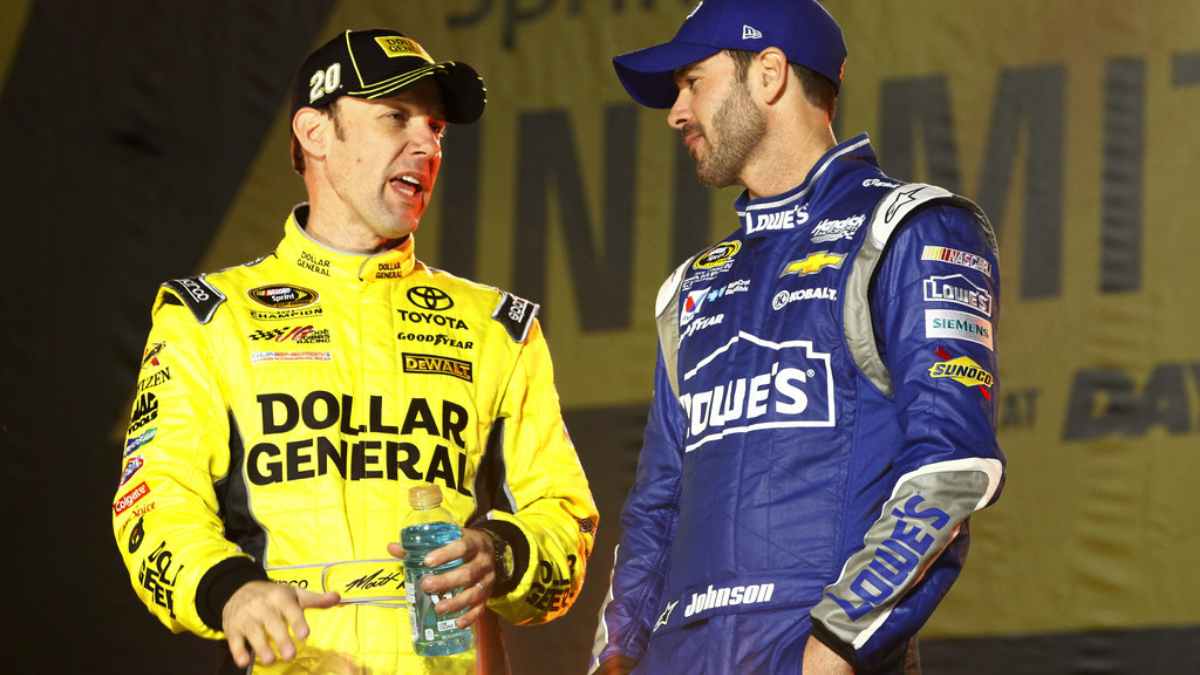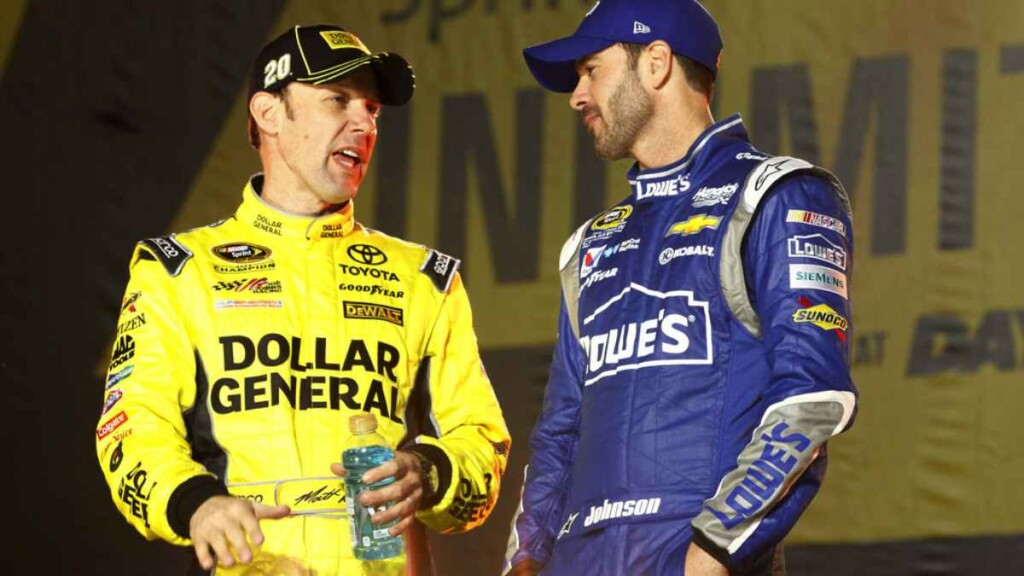 Kenseth finished P2 twice behind Johnson in the championship battle. The first one was in 2006 when Johnson won his maiden title and the second P2 came in 2013. But he is one of the few who can brag about the fact that Jimmie once finished P2 behind, in 2003.
Kenseth was the front-runner to win the championship in 2013 and had a great start to his playoff campaign. But a resilient Jimmie Johnson returned with back-to-back wins to lock in the championship glory.
"In 2013, with the championship. We won the first two races of the (playoffs), and he comes back and wins the third. We ran really well, and he still comes through and wins the thing," Matt Kenseth said.
He went on to point out that to be the best in any sport you have to beat the best. Johnson was the one to beat in NASCAR during his career. Kenseth then claimed that if bit for Jimmie Johnson he would have had multiple titles.
"To be the best, you have to beat the best, so you always wanted to beat him. If you don't have him, there is always going to be somebody else, but certainly, I look back and (think) I'd arguably have another championship, maybe two, without him around. And maybe some more wins," Matt Kenseth added.
Related Stories: