KBM is the Truck series outfit of two times cup champion Kyle Busch. The team since its installation was fielding Toyota Trucks. Now, with Busch's JGR exit the team has shifted to the Chevy Garage. The team has announced a partnership with Rev Racing, the competition arm of NASCAR's Drive for Diversity initiative.
The team will field two teams next season under the Chevy badge, which will be either produced or assembled in the Rev Garage. Chase Purdy in the No:4 will be the only full-time driver for the team. The No. 51 team will field Jack Wood as the anchor driver and Kyle Busch will also take the wheel of the ride occasionally.
Rev Racing driver Nick Sanchez will line up with the KBM cars next-season. Number of former Rev-Alumni had made a name in the cup series after racing for KBM. Busch said during the announcement, "So, for me, having that chance of being able to see some of the Rev alumni come through KBM — and (become) KBM alumni — and now make it into the Cup Series to be able to further add to that with Nick, I'm really excited about that,".
Kyle Busch pointed at Bubba Wallace's, one of the most successful Rev-graduate, success with KBM and later in the cup as one of his favourite experiences with the Rev. He said, "So, seeing the progress and the development of Bubba Wallace when he first came to KBM in the first year that we had racing with him, into his second year and really to be able to take the horns and go run for a championship, I mean that was really awesome,".
Also read: Ross Chastain has no plan to employ his 'unpleasant' video game-inspired move at Phoenix
Kyle Busch opens up on the KBM's 2022 Goals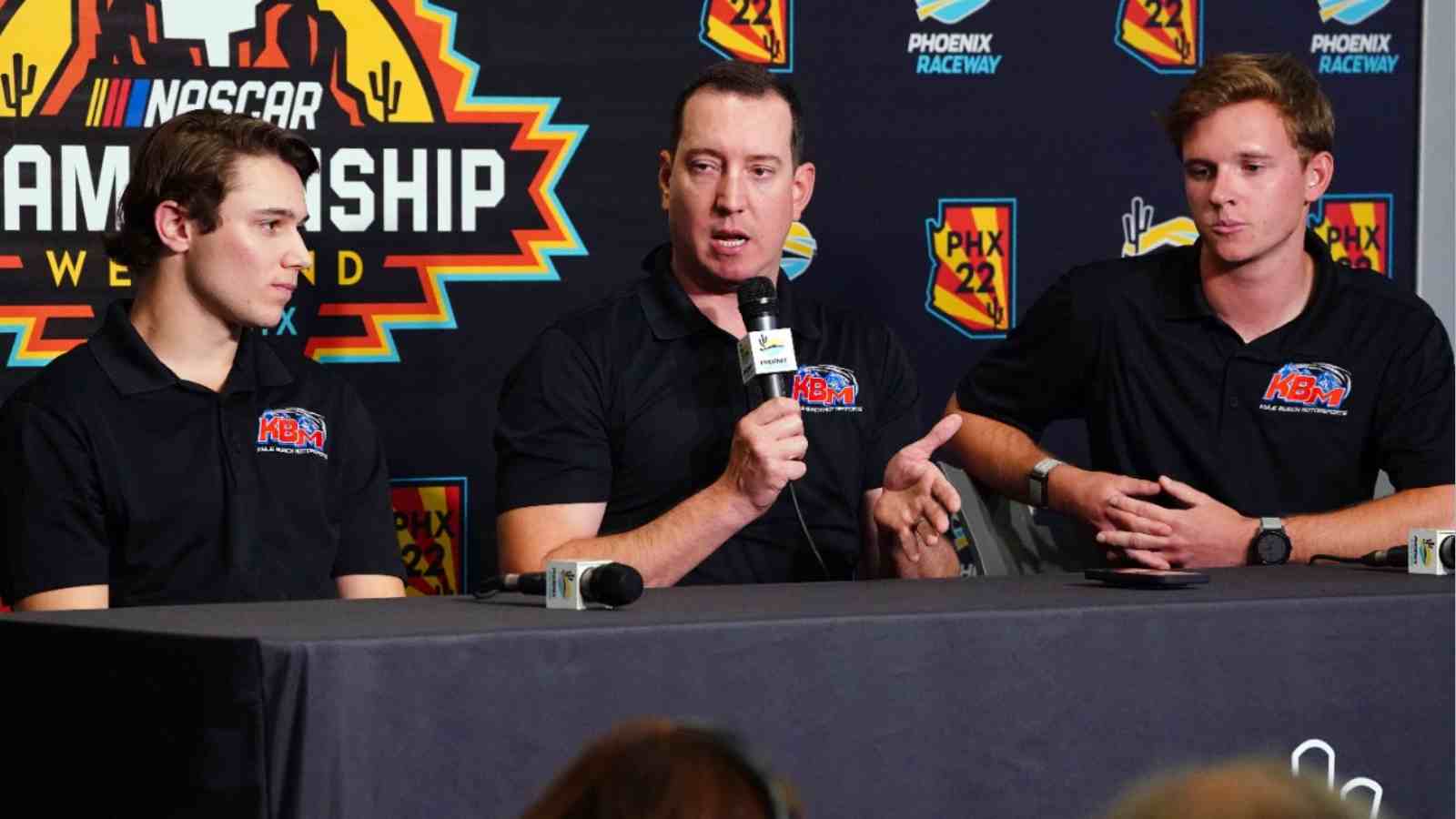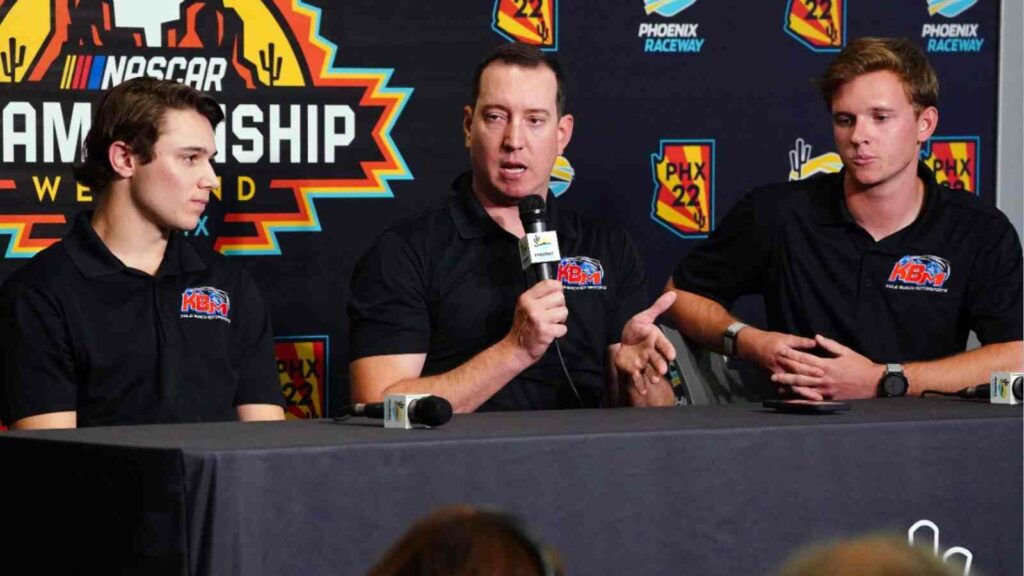 Kyle Busch pointed out during the announcement that regardless of the changes around the team they remain focussed on winning races. They want to keep providing youngsters every opportunity to reach their full potential.
"Obviously, there will be a lot of change at KBM in 2023, but our goal as an organization remains the same that it always has been, and that's to go out and win races and provide the young drivers in our lineup everything they need to reach their full potential," Kyle Busch said.
KBM has the right individual around them to ensure progress of young drivers. The Technical support of Rev racing and the number of talented racers the organization can supply for the team will create a great opportunity for development.
"We have the right people in place to be able to accomplish those goals for our two trucks as well as being able to provide technical support to Rev Racing as they expand into the Truck Series and create a pipeline for young drivers in their program to advance their careers to the next level," Kyle Busch added.
Also read: Jimmie Johnson returns to NASCAR cup series as owner-driver
Also read: Phoenix season finale "is not just another race," for Joey Logano