The Earnhardt family is one of the most influential, if not the most influential, racing fraternities in the stock car racing world. Seven times cup champion Dale Earnhardt and his son Dale Earnhardt Jr. are among the elitist drivers of the sport. Dale Sr's NASCAR legacy is unparallel, and he changed the history of the sport from the first time he raced in it till he died in a tragic crash during the Daytona 500.
Dale Earnhardt Jr. expanded the family legacy after his father's death and accomplished glory on and off track. Both drivers are NASCAR Hall of Fame inductees. Jr is the most famous NASCAR personality and is now working as a pundit for NBC NASCAR coverage. He also hosts the "Dale Jr Download" and "Ask Dale Jr" podcasts.
Dale Jr's wife, Amy Earnhardt, is one of the prominent supporters of the semi-retired driver's ventures. It's not wrong to say that she played a big part in the success of Dale Jr. Christmas is few of the occasions to gift the special ones of an individual's life something unique and long-lasting. Jr did the same on 2019 Christmas, gifted Amy an iconic 1966 Chevy El Camino. It was the first edition of the Truck.
"By far the best gift I've ever received. Yes, you all, @dalejr surprised me with a 1966 El Camino! I've wanted one for as long as I can remember. And It's perfect! Momma must have been a VERY good girl this year! Thank you, honey, so much! I LOVE it! Now let's go to HomeGoods and fill this baby up!" Amy Earnhardt Wrote on Instagram after receiving the gift.
Also read: "Kyle is extremely toxic…Chase is a spoiled little rich kid"- NASCAR Twitter chooses among Kyle Busch and Chase Elliott
Amy Earnhardt played a big role in making Dale Earnhardt Jr. what he is now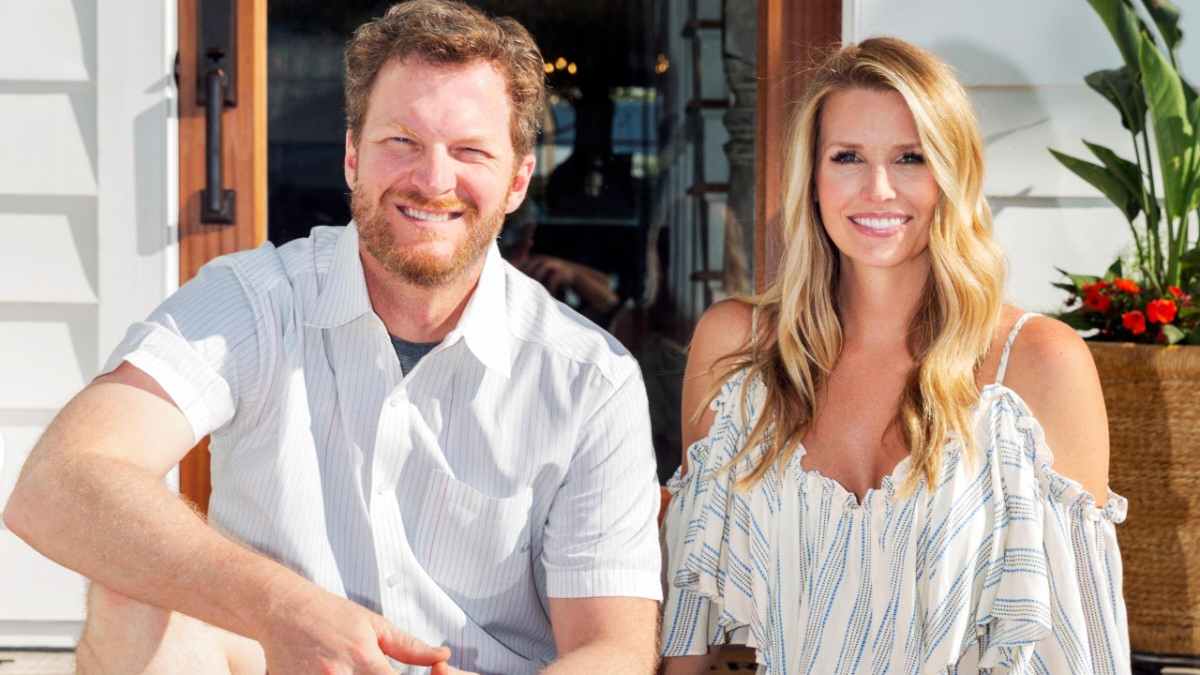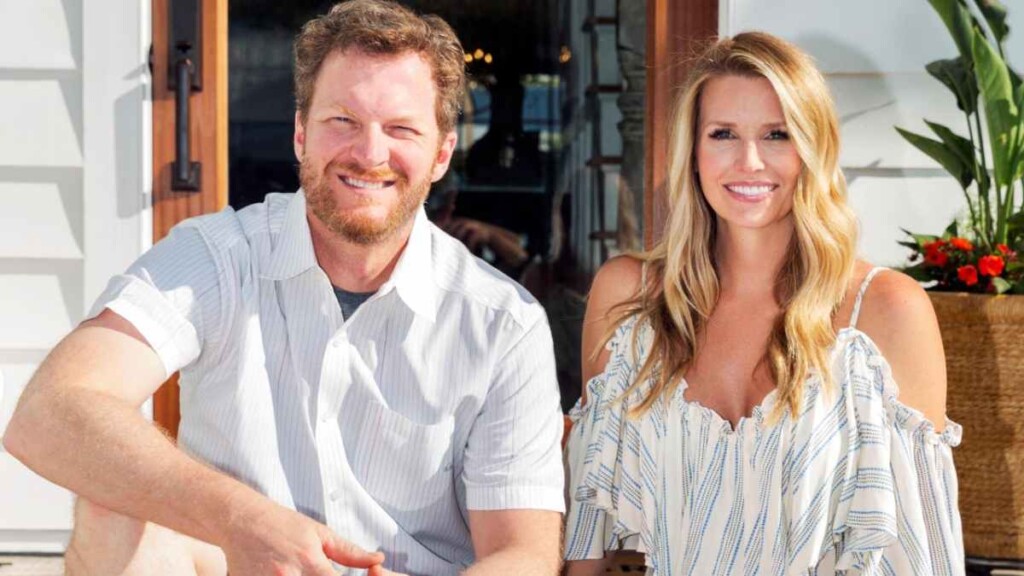 Outspoken, confident, and bold are a few characteristics NASCAR fans now associate with Dale Earnhardt Jr. But this wasn't the case in the past, according to Jr himself. He pointed out that he was an introvert and his wife Amy had to work hard to make him go out and gain new experiences.
"I was afraid of any kind of rejection or any kind of negativity. When you go put yourself out there, you risk someone not liking that opinion or someone not agreeing with you or making fun of you," Dale Earnhardt said.
"Her whole thing was fighting against the introvert that I was and trying to get me to get out and experience things more. The more I got out and experienced things, the more I shared experiences with people. I had more to say. I had more to tell," Dale Earnhardt added.
Also read: Wendell Scott foundation backed Rajah Caruth will join his boss Richard Petty on NASCARs 2023 Rose Parade float
Also read: Dale Earnhardt Jr. is 'guilty' of missing JR Motorsports this impressive win last season