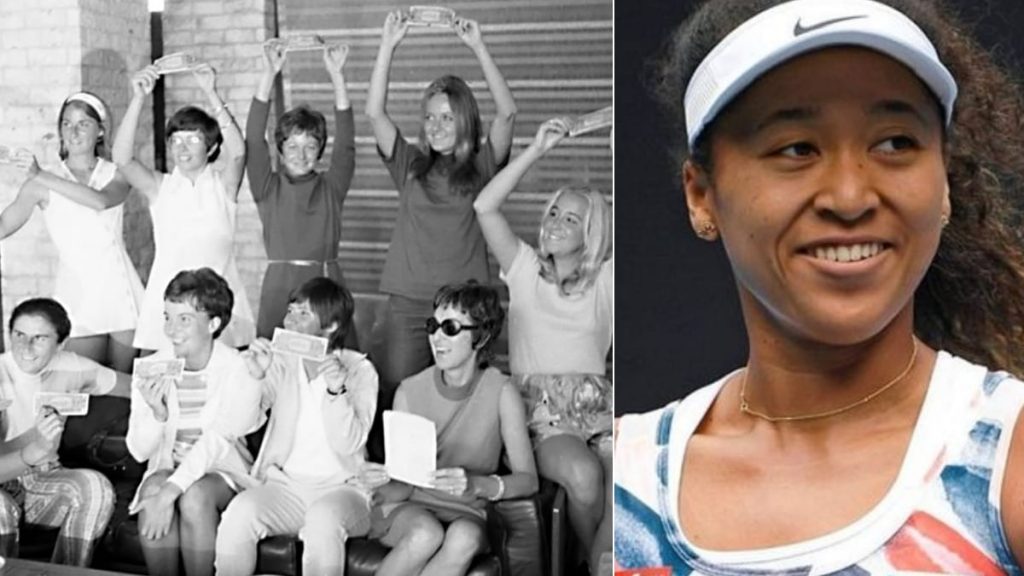 The living legend of tennis, Billie Jean King led the struggle years ago for equal pay. The iconic Original 9 comprised of Jean King, Rosie Casals, Nancy Richey, Julie Heldman, Valier Ziegenfuss, Judy Dalton, Kerry Melville Reid, Peaches Bartkowicz and Kristy Pigeon. 
Billie Jean King led the struggle for equal pay and 2020 marks the 50th year anniversary of the Original 9. In a recent video, academy award winner, Natalie Portman traces back to the struggles that have paved the way for players like Naomi Osaka.
Natalie Portman narrates the Original 9 journey
The video shared by Yahoo Sports has shared the journey of Original 9. The women were led by Billie Jean King. The struggle of the nine women, years later, has Naomi Osaka at the stature of becoming the highest-paid female athlete.
The women got together to fight the unjust system in tennis that paid men players much more than female players. After a long struggle, finally in 2012, French Open became the last of four slams to provide women equal pay.
The video had a special mention of the US Open winner, Naomi Osaka.
"Osaka's earnings can be traced back to 50 years..They did it for one dollar, the original 9…prize for women was 1/8th of the Mens purse," Portman says.
The month of September marked 50 years since the women began a challenging struggle to seek equal pay. They had to put their career at stake as they went against the system to bring equality in the sport.
Also Read: Happy Birthday to the Rising Queen 'Naomi Osaka', as she turns 23