James Harden has been on the hunt for the Championship with the Brooklyn Nets since joining them in 2021, however, things are not going as planned for him, with age not being on his side he is desperate to win, which for him is not looking like his team has a chance to win it.
Having a HARD time, James Harden?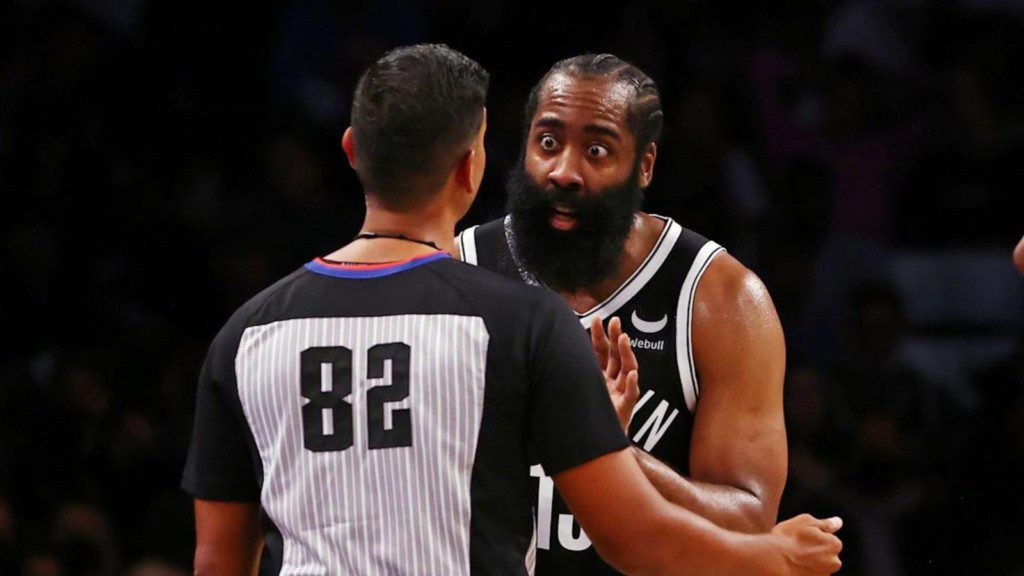 James Harden and the Brooklyn Nets hosted the Lakers where they lost to a subpar Lakers side where the Nets were favorites to win it, as they had been on a good run this season and Lakers who are having a dismal season so far. James Harden was without his two star teammates, Kevin Durant, and Kyrie Irving. He ended the match with a triple-double, scoring 33 points, 11 assists, and 12 rebounds. But this couldn't ensure his team to a win.
James Harden is in his 13th season with a third team, he has been lined up with Kevin Durant, and Russell Westbrook in his thunder days, but failed to win a championship. Fast forward to 2022 James Harden is still without the ring and things don't look likely as they last their last match against the Lakers, things are not in their favor.
With Kevin Durant out for another 4-6 weeks with a Knee Injury and Kyrie Irving playing part-time basketball and only available for away games, the pressure on James Harden is coming down, which has made him think for a free agency, and hope for the best that a championship team comes knocking on the door.
Shaquille O'Neal on James Harden.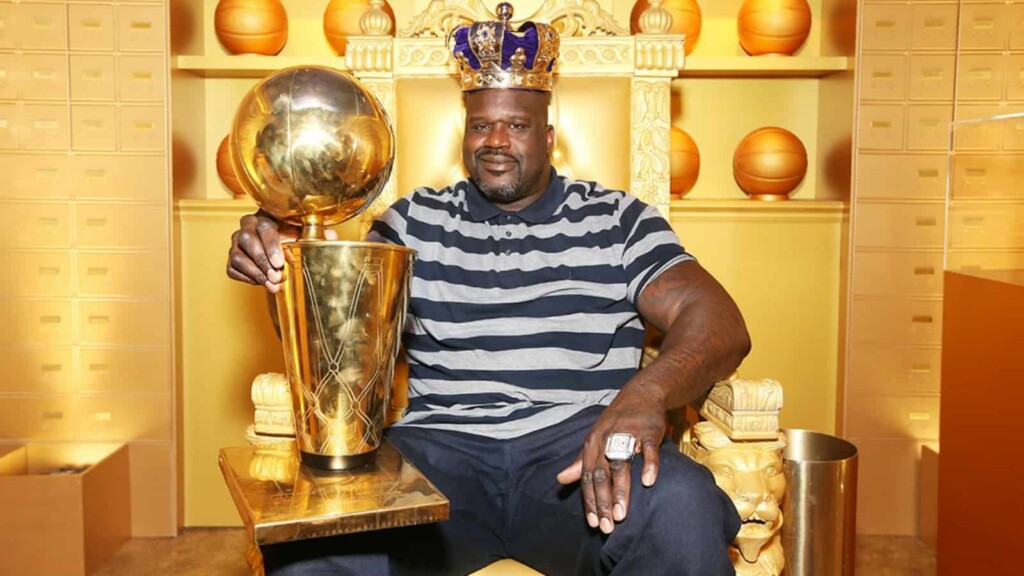 With the current situation facing James Harden, Shaquille O'Neal has spoken on TNT about James Harden looking for a free agency. Shaquille O'Neal came out with words that could essentially be true for James Harden being in the current situation
Shaquille O'Neal said, "Obviously, he's not happy because when the team was first put together, they had championship aspirations….When you got one guy doing his own thing, a guy that's really needed … it kind of throws the balance of how it's supposed to be. When we (he and Wade) were in our mode, we had one balance, we had one voice, his voice, and we did everything right. … And we was able to win. Got too much going on. So, James Harden, he was made some promises. Promises not being kept, so he's saying, 'Hey, I'm out of here this summer.' And I would do the same thing if I was him."
Dwayne Wade supported and used the term 'sense of urgency' for James Harden in lieu of the current decision he has made. He said, "James is getting older, and to be as productive as James is … and besides him having the hamstring injury that he had last year, he's been pretty available for most of his career, and so this is sense of urgency time for James Harden, So, if he say he want to test free agency, that's what it's there for. … We don't know what's going on in the locker room, but what we do know is James Harden has been the consistent for this team."
James Harden needs to focus in the present.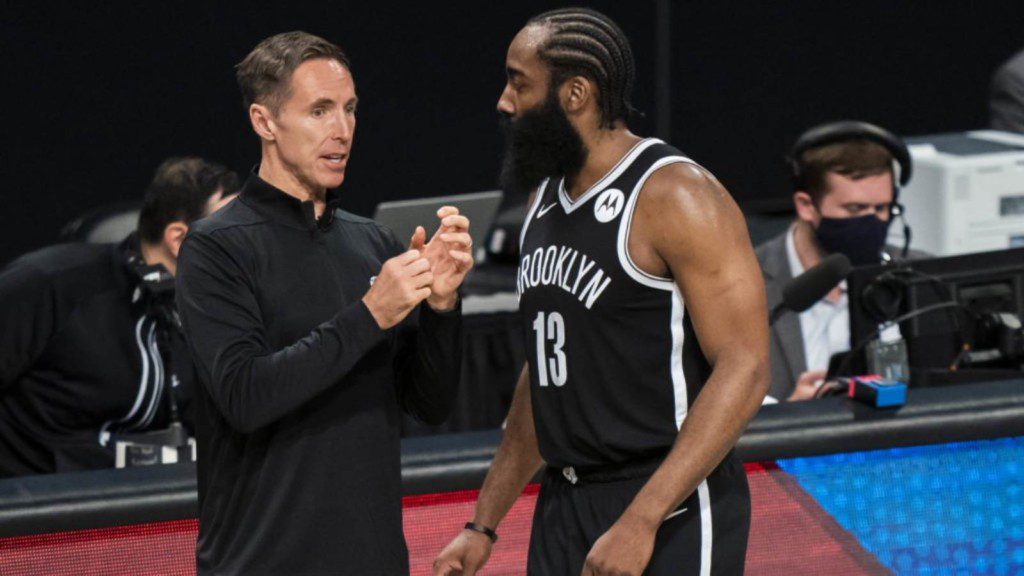 James Harden and the Nets are just 1 game shy of being back in first place in the Eastern Conference, Kevin Durant and James Harden are enough to make Nets a championship contender, with Kyrie Irving who is playing only away games, will likely depend. James Harden needs to focus on the current situation and not worry about the future.
James Harden joined Kevin Durant and Kyrie Irving in the Nets to compete for a championship. However, with both of them Kyrie and Kevin facing problems of their own it has got to be frustrating for James Harden since out of the three big names James Harden is the only one who hasn't gotten his hands on the NBA title.
Also read:"There are nights where he gets targeted" Steve Nash suggests James…
Also read: "He's Tired of Kyrie-less Nets" James Harden caught helpless and frustrated…