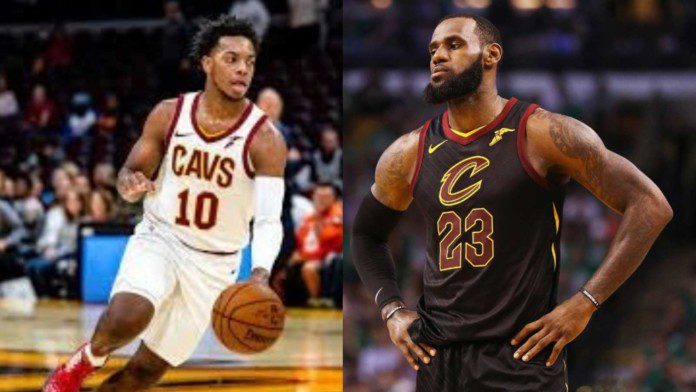 On Wednesday night, the Cleveland Cavaliers faced the best defensive team of the West, the Utah Jazz. The Jazz was on the home crowd advantage but the Cavaliers steal the victory from their hands although their star guard Ricky Rubio was not present which was filled by rookie Darrius Garland.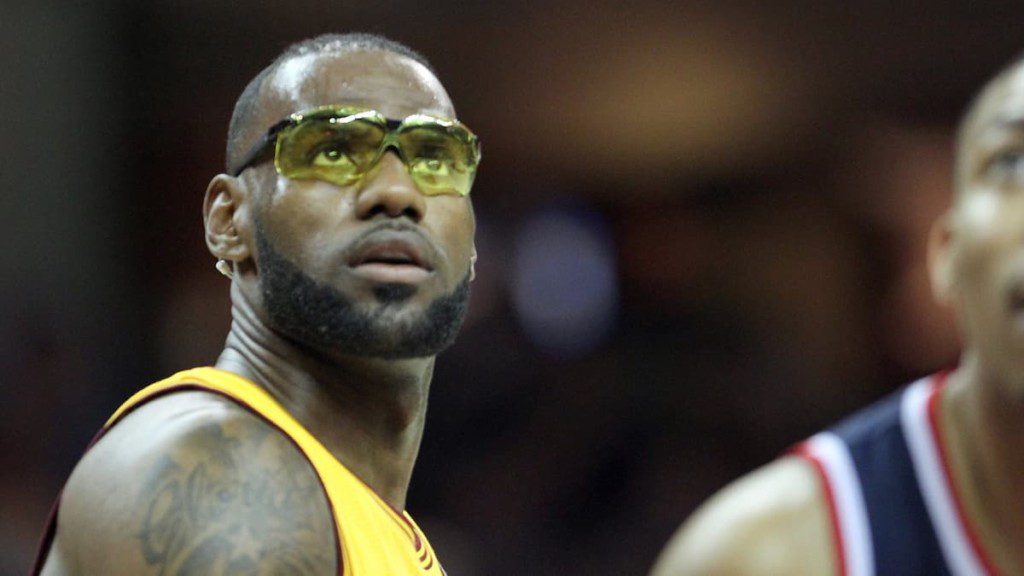 The Cavaliers are the most underrated team in the league right now, they are performing very well and have maintained the record of 23-18. This year, it's the first time after LeBron James left the Cleveland Cavaliers that they have shown the intention to make it to the playoffs.
Also read: "You gotta go with LeBron James"-Jalen Rose chooses Lakers over the…
Rookie Darius Garland makes history and joins the ranks with LeBron James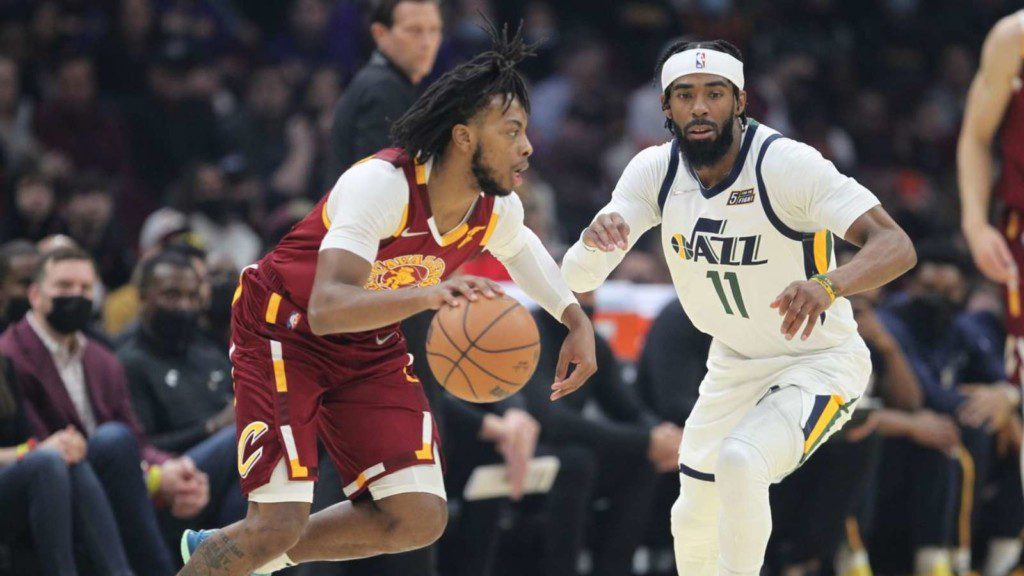 Although every team is suffering in the league due to Covid protocols or players injuries for the Cavs, Collin Sexton and Ricky Rubio were also in the same situation, but the Cavs have their young boys Evan Mobley, Jarrett Allen, and Darius Garland who helped them to achieve the victory against the Jazz.
Darius Garland might be a rookie in the NBA but he has shown an all-star-like performance in the game against the Jazz. He scored 11points, 10rebounds, 15 assists and end up making history by becoming the only Cavs player besides LeBron James to record a triple-double through three quarters in the past 25 years.
Also read: "Great defense"- Twitter lauds the Boston Celtics' clutch defense as they…
Garland is also the only fourth youngest in the Cavs franchise history to record a triple-double. In the game, he was not very effective with scoring but he made sure that the ball goes to the right person to score the point. He only made two turnovers but finished the game with plus/minus of+22.
The Jazz lost the game by 20 points with a score of 111-91, even for them their star center Ruby Gobert was not present due to Covid's healthy and safety protocols. For Jazz, J. Clarkson tried to bring them back to the game but his 22 points were not enough, and Darius Garland, Lamar steven steal the show from them.
Also read: Draymond Green reveals just why Stephen Curry is Michael Jordan for..