Stephen Curry might not be as complete a scorer as Michael Jordan but the 3-point king surely has his way to be among the G.O.A.T debate. Moreover, who better than his own teammate Draymond Green to acknowledge and reveal just why he is the greatest scorer in the younger generation. There is no denying that MJ was the idol of many veterans to this date, but is Curry onto that level? Green surely believes so.
Being the greatest ever 3-point shooter, this game has ever witnessed, Stephen Curry has taught the world how to win games from beyond the arc. To be precise, according the former Defensive Player of the Year, Chef Curry is just like Michael Jordan for the younger generations in today's time. Is he wrong? Not many would, believe so.
Also Read: "Get well soon champ": Twitter sympathizes with Kevin Durant after limping…
What did Draymond Green reveal about Stephen Curry?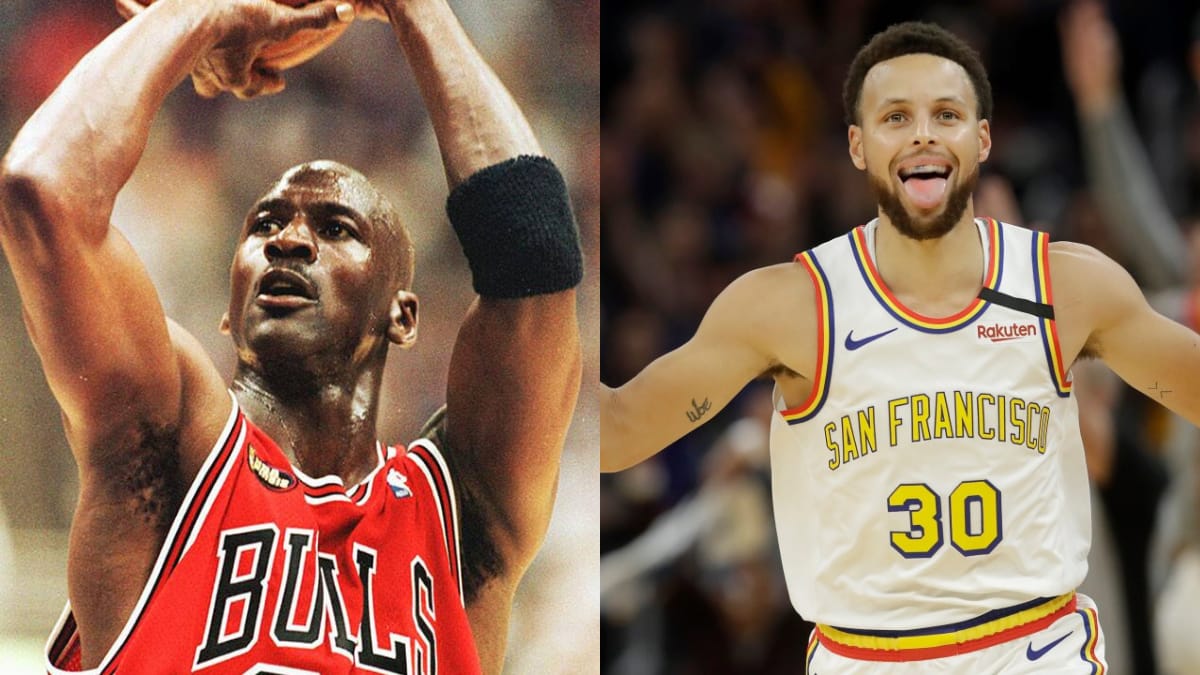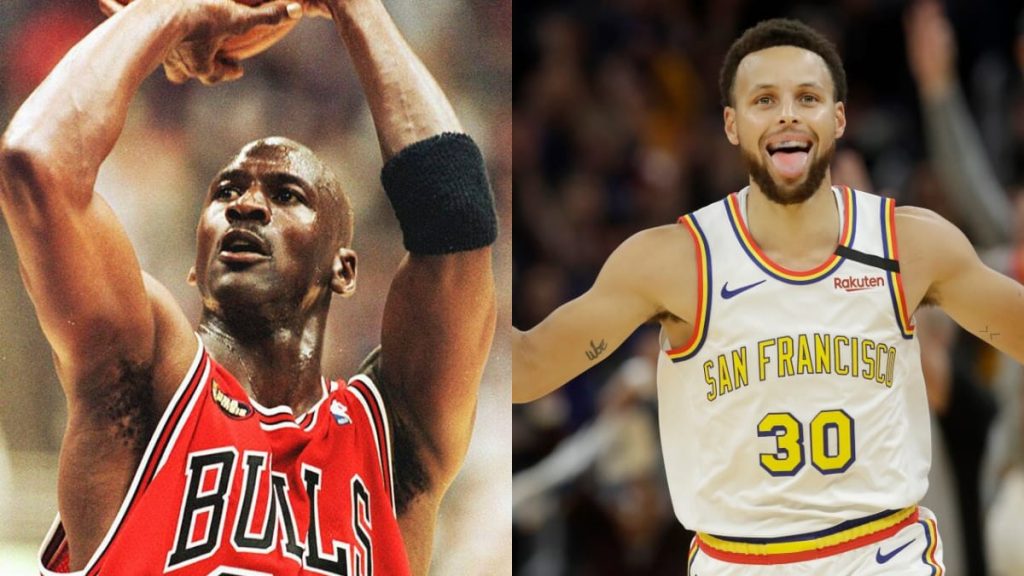 "You see these young kids come in and it's like Steph is they Michael Jordan," Green said. "You know, like everybody wanna shoot the long three. You walk in the gym and you see little kids, f—kin slangin' that thang from like 40 feet out. But that's the Steph Curry and Klay Thompson effect."
To support Draymond Green's point, one no longer witnesses kids mocking MJ's crossovers. Rather than that, it is the step-back 3-pointer of Stephen Curry. Moreover, Curry led Warriors are as dominating the league in the similar ways of MJ's Bulls in the late 90s. Having won consecutive champions, if it wasn't for KD's exit, the Warriors would have surely added another championship trophy in the past years.
Furthermore, Golden State Warriors might not have had the same consistency in winning the championship but their run to the finals have been as dominant as any team. That being said, Draymond Green surely supports the scoring prowess of his teammate and believes that he can challenge MJ in every way.
Will Stephen Curry be able to replicate the same legacy of Michael Jordan on the court? The floor is upon for debate.
Also Read: "It's pure suffering to support this team" Fans lash onto Lakers…