Shaquille O'Neal is one of the most dominant players the NBA has ever seen, and as a businessman, his ventures and investments have proven to be equally prevalent. The 4x champion owns a percentage of over 50 brands, including Brooks Brothers, and has made numerous investments that have earned him significant profits since his retirement. As of 2023, Shaquille O'Neal has an estimated net worth of around $450 million.
Over a hundred franchises, including car washes, fitness centers, and restaurants, have been launched by O'Neal around the nation. He established Jersey Legends, a production firm, and won an Oscar for a documentary about the legendary women's basketball player Lusia Harris. He founded Majority, a marketing firm that has developed campaigns for clients like Sprite and GM.
Shaq's smart investments go back even further than his championship winnings days as he purchased shares in Google way before the launch of their IPO in 1999 when their value was just $100 million. O'Neal signed a deal with Authentic Brand Group in 2015, which handles the name, image, and likeness rights of celebrities across the globe, even ones who are no more, such as Elvis Presley and Marilyn Monroe. Shaq invested the money he got from the deal back into the firm to become the second highest shareholder of the company, earning him percentages from all of their earnings from multiple brands and personas.
Also Read: Adam Silver's plans on next NBA city has fans BEGGING, "Seattle got too much passion to not have a team"
Shaquille O'Neal owns a percentage of Brooks Brothers among many other brands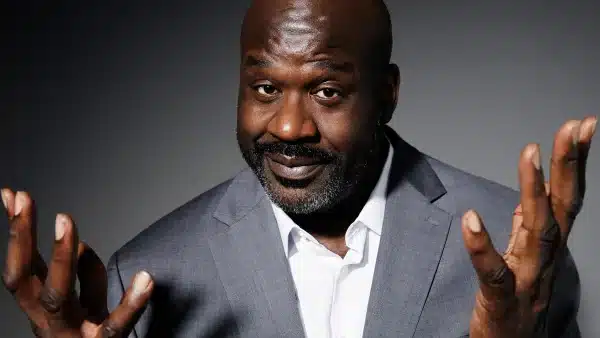 Shaq's deal with ABG sees him owning a percentage of brands, including Brooks Brothers, Forever 21, JCPenny, and celebrities such as Elvis Presley and Marilyn Monroe. Shaquille O'Neal invested over $135 million in the company in 2015 for his name, image, and likeness rights. After working with CEO Jamie Salter, he worked his way up to the second largest shareholder.
Brooks Brothers, Sports Illustrated, Aéropostale, and Reebok are just a few of the big brands the company presently controls. Reebok was acquired explicitly at O'Neal's request, as Shaq has been a Reebok athlete since his rookie year in the NBA. Shaquille O'Neal detailed his road to own brands such as Brooks Brothers and partnering up with ABG in a previous interview, saying – "I'm doing a deal with you to sell you 50% of everything I have going on for the rest of my life. Do you think I trust you? Why wouldn't I be partners with you. We're going to build this company together."
Shaquille O'Neal has made his name in the athletics community as a smart businessman and investor Papa Johns, Krispy Kreme and Five Guys are some other brands that Shaq owns a percentage of the outside of his deal with ABG. He also owns his own chain of restaurants called 'big chicken' which is based out of Las Vegas. His earnings as a player in contracts are around $292 million whereas he has earned over $700 million in investments.
In case you missed it:
Do follow us on Google News | Facebook | Instagram | Twitter