Shaquille O'Neal is a retired NBA legend and a talented businessman rumored to own the world-famous deceased actress Marilyn Monroe. Shaq signed a deal in December 2015 with Authentic Brands Group. In addition, he expanded his investment over time to rank as the second-largest shareholder of the brand management company.
According to a Bloomberg report, Authentic Brands Group has acquired the commercial rights for many famous people, both alive and dead, including Shaquille O'Neal, Marilyn Monroe, Muhammad Ali, and Elvis Presley. The brand owns the royalties to the artist's name, image, and likeness, and Shaq spent a fortune investing in the company, and since 2015 he has become the second largest shareholder in the company.
Shaquille O'Neal has become a business mastermind since retiring from the NBA, making investments worldwide to secure his future wealth. Shaq owns parts of Krispy Kreme, General Insurance, and 155 Five Guys restaurants. The 3x Finals MVP also co-owns a chain of restaurants called 'big chicken,' which was started in Las Vegas.
Also Read: "That's ridiculous" – Erik Spoelstra SAVAGELY SHUTS DOWN female reporter, says she has untrained eyes after asking Nikola Jokic question
Shaquille O'Neal owns a percentage of Marilyn Monroe and other artists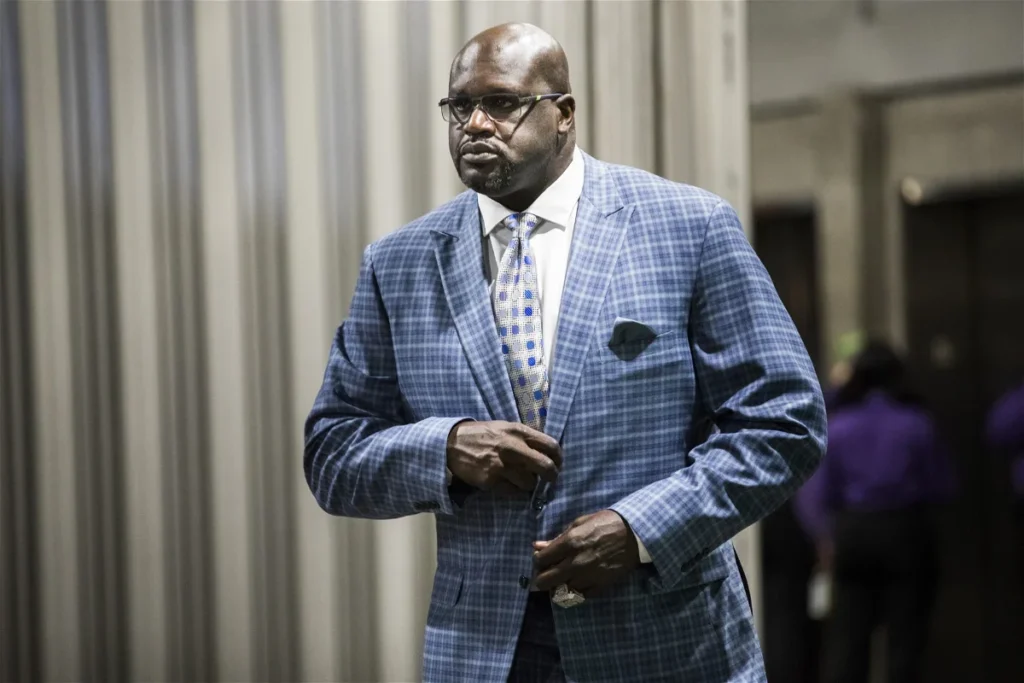 While Shaq does not directly own the rights to Marilyn Monroe, the NBA star's investments in the Authentic Brands group make him receive his share whenever her name, image, or likeness is used. The NBA veteran explained in detail how he got so many claims of ABG after their 2015 deal, albeit it needs to be clarified what proportion of Marilyn Monroe he holds.
Shaquille O'Neal appeared on the Earn Your Leisure podcast to speak about his various investments and said – "I don't like to seem like I'm bragging, but I'm going to ask you a question. Who owns Marilyn Monroe and Elvis Presley? Who owns Forever 21? Me." Shaq's investment in the Authentic Brands Group gives him a share of all of these companies, and overall he owns over 50 brands as an athlete.
"I took half that money and put it back in the company, and now I'm the number two guy in the company. I put money back in the company, and now I own all those other brands, so if Shaq ever goes away, s**t, we still got Elvis," said Shaq. O'Neal spent $135,000,000 to be a member of the company and by investing his money back into the company has made sure he owns a percentage of all these celebrities.
In case you missed:
Do follow us on Google News | Facebook | Instagram | Twitter