NBA stars Anthony Edwards, Austin Reaves and Mikal Bridges have committed to play for Team USA in the 2023 FIBA World Cup. The other stars that have been reported to offer their commitment are Tyrese Haliburton, Jalen Brunson, and Bobby Portis. Golden State Warriors head coach Steve Kerr will coach the talented group of players. This will be his first competition in charge of Team USA.
During the 2019 FIBA World Cup, Team USA was only able to finish seventh among the competing teams. Jayson Tatum and Donovan Mitchell headlined the team, which Gregg Popovich coached. The 2023 squad still needs a few more players, and according to reports Alex Caruso, Jaren Jackson Jr. and Desmond Bane are the other players that have been recruited. FIBA World Cup is set to start on August 25, and Team USA will lock horns against powerhouses like Spain and France.
The six confirmed members of Team USA are extremely talented and could pose major problems for their opponents. Having won the gold medal in the 2020 Olympics, they are the favorites in this competition as well. However, the likes of Kevin Durant and Jayson Tatum, who were part of that team, have not yet committed to play the World Cup.
Related: "Have no regard whatsoever" Stephon Marbury's $22,000 went in vain due to LeBron James and Team USA's tardiness
Is the team headlined by Anthony Edwards, Austin Reaves and Mikal Bridges good enough to win Team USA the World Cup?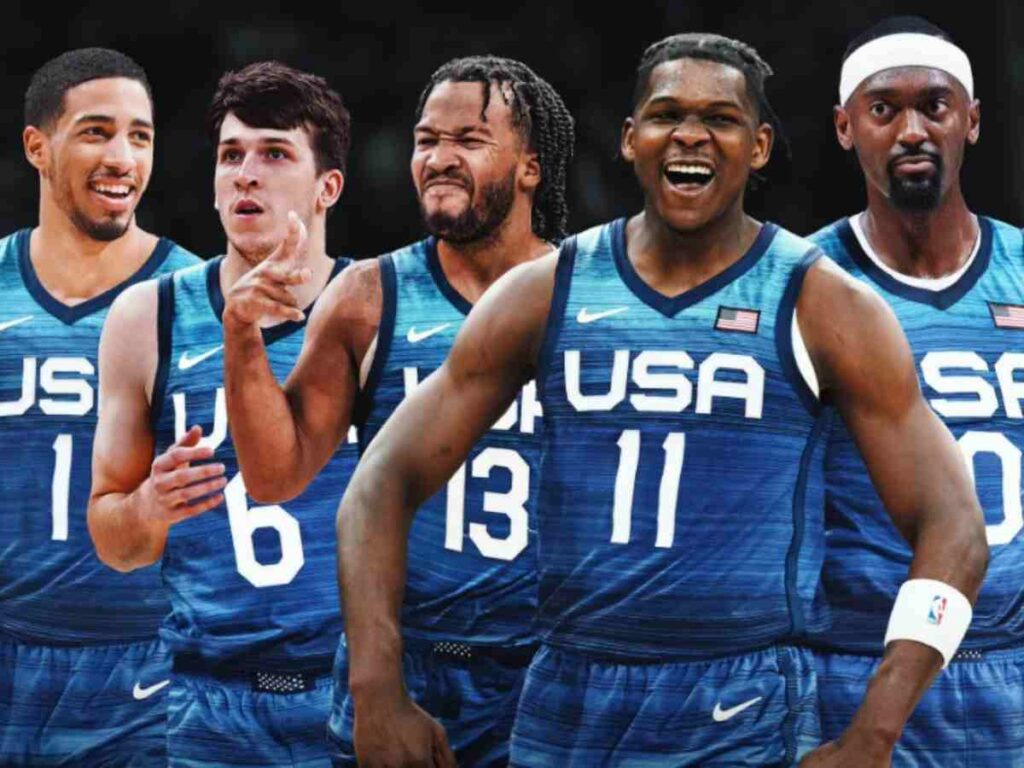 The players that have committed to play for Team USA in the World Cup are relatively younger. However, they have immense talent and seem to be a good fit. Anthony Edwards has grown from strength to strength each year since getting drafted. His athletic ability and scoring prowess will certainly be key for the team going into the competition.
Austin Reaves had a phenomenal sophomore season with the LA Lakers. He put in some great performances in the playoffs and showed his true potential to the world.
Mikal Bridges has been phenomenal since getting traded to the Brooklyn Nets. His rise from a three-and-D player to becoming a talented scorer makes him an asset to Team USA. The likes of Jalen Brunson and Bobby Portis are nothing short of exceptional. Brunson helped the Knicks get into the second round, while Portis was instrumental in the Milwaukee Bucks finishing as a top seed in the East.
With a few more months left, Team USA will be hoping to finalize the roster and begin their preparations as they will be gunning to improve from a seventh-place finish in 2019.
In case you missed it: