To keep on winning in a sport where everything is unpredictable and tables can turn at any moment is a humongous task and very much commendable. MMA is one such sport, where you cannot predict what circumstances might befall you during the fight. A dominating fighter could easily lose a bout in the last few seconds of the match, putting all his efforts in vain.
Despite the unpredictability of the sport, there are a chosen few, who manage to always stay on the top. Former UFC lightweight champion Khabib Nurmagomedov is one such example of a fighter with 100 ℅ win rate in MMA. Although, even Khabib has allegedly lost one Sambo fight long back in Russia. Which is why he understands the importance of failures in life. He also recently posted Giannis Antetokounmpo's heartfelt speech on failure on his Instagram story.
Giannis was almost certainly fed up during the press event after losing to Miami Heat. Giannis did not attempt to disguise his frustration and went off on the reporter for asking " Do you view this season as a failure? It's the wrong question. There's no failure in sports. There's good days, bad days; some days you are able to be successful, and some days you are not. Some days it is your turn, some days it's not. That's what sports is about. You don't always win," said Giannis in a frustrated tone.
The clip of Giannis talking about failures in sports quickly went viral and the Milwaukee Bucks player was applauded for his honesty and wisdom.
Related : "Giannis trade request soon" – Bucks latest move gets mercilessly trolled as NBA Twitter is left UNIMPRESSED
Javier Mendez explains if Khabib Nurmagomedov is still coaching fighters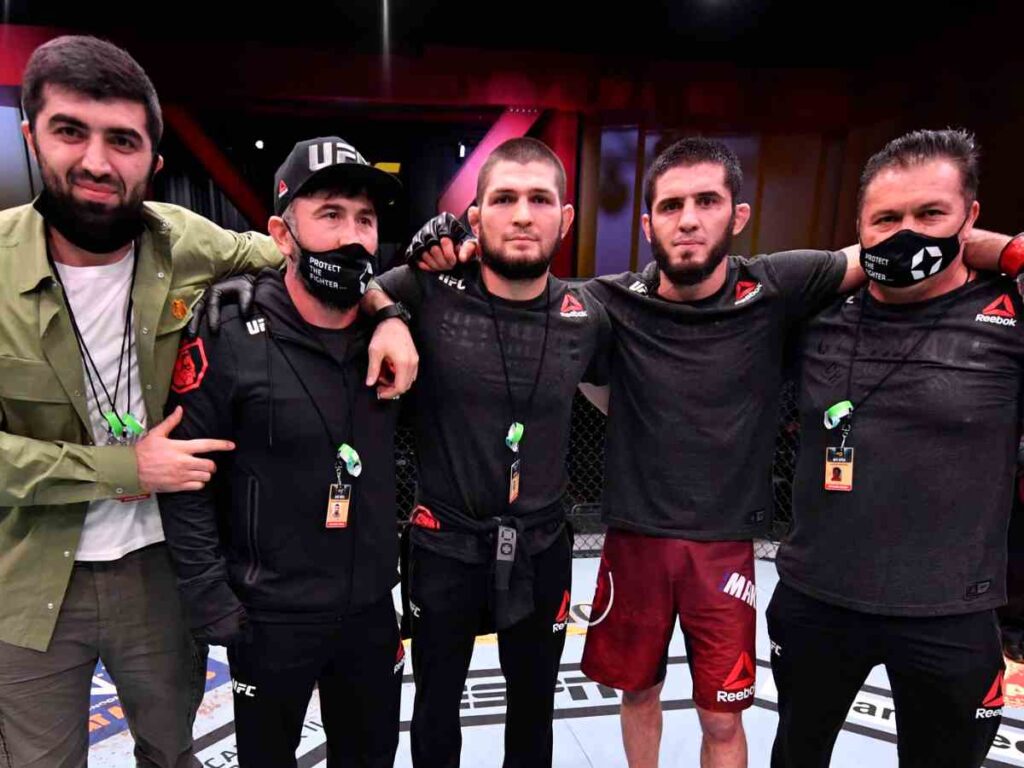 Khabib Nurmagomedov was arguably one of the most dominant fighters in the sport of MMA. 'The Eagle' had an undefeated record of 29 wins and 0 losses, with wins over many big names. Khabib also retired at the top of his game after submitting Justin Gaethje in the second round in 2020. After his retirement, The Eagle opened his own MMA federation 'Eagle Fight Club'. He also became the co-head coach of American Kickboxing Academy and was seen in his teammate's corner during their fights.
However, after doing so much, Khabib appeared to put a halt on MMA entirely. Hence he was missing from lightweight champion Islam Makhachev's corner during his fight with Alexander Volkanovski. However, his former head coach Javier Mendez has news regarding Khabib's involvement in MMA. According to Mendez, Khabib has simply left promoting and cornering fights. His stance on training fighters is simply the same as it was before.
"He said that he was going to devote his time to his family and that he is doing. He just happens to be here helping. Don't expect him to be in people's corner. But do expect him to train these people for life," said Mendez. So even though Khabib has put a halt to most of the MMA in his life, he will still be helping train other fighters.
In case you missed :