On Tuesday night, we saw the power of the young guns of the Golden State Warriors who were led by Jordan Poole. Under his leadership, the Warriors stole the game in the fourth quarter from the hands of the Spurs in the Crucial Moment of the game.
The Warriors when stepped on the court against the Spurs the starting five were full of the new and rookie players who came out to prove themselves on the court. As the Warriors management decided to give the rest to the star players like Stephen Curry, Klay Thompson, and Draymond Green.
Also read: "He smacked the shit out of me" Chris Paul humorously confesses…
Jordan Poole leads the new young team of the Warriors in the showdown against the Spurs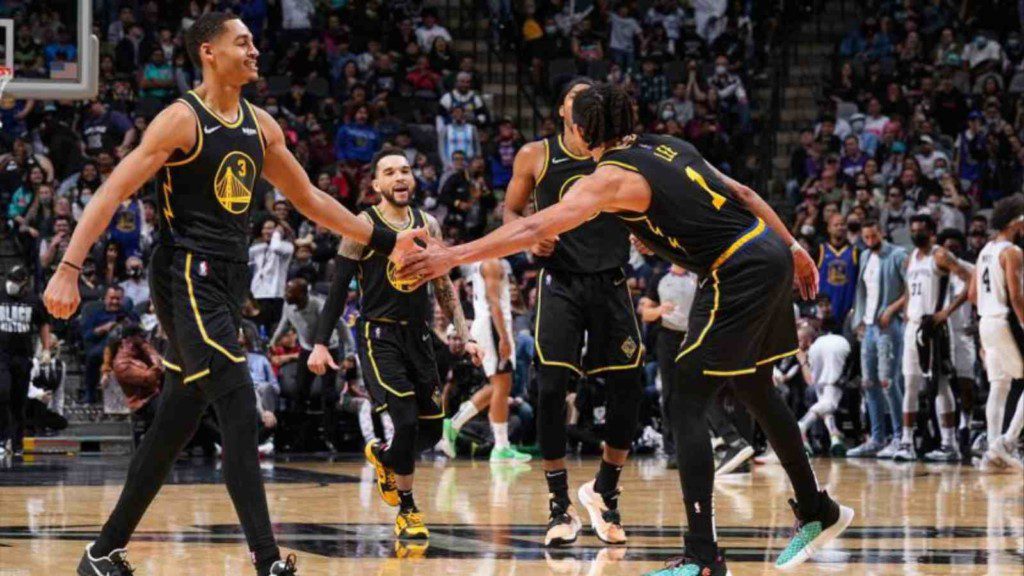 The NBA fans assumed that the Warriors are giving away the game which initially looked convincing but the God of Faith was on the side of the Warriors as their young players stole the show and grabbed the Victory even after having a 17-point deficit in the third quarter.
When the game was in its last 40 seconds the Spurs were leading by 1-point with a score of 120-119, but Jordan Poole had some different plans to make the game in their favor. He shot a three-pointer from the left corner after many players dived on the court for a loose ball in a clamber following a previous 3-point miss by him.
At this point, the game got into the total favor of the Warriors and they won by 124-120. When Poole was asked about his reaction to the nail-biting game. According to Mark Haynes on Twitter, he said, "I feel like we're in really good space."
Further Warriors star Jordan Poole added, "Especially with the young guys, and we're able to develop with a really good group of older guys… So, being able to have good leadership to lead us in the right direction not only for now but for the future is a huge"
Later he also talked about the hustle play in the last 40 sec of the game, he said, "That was the play that won the game, that was the one that did it. That hustle play, that effort play, especially in such a crucial time."
Also read: Zach LaVine Fiancée: Who is Hunter Mar? Know all about her…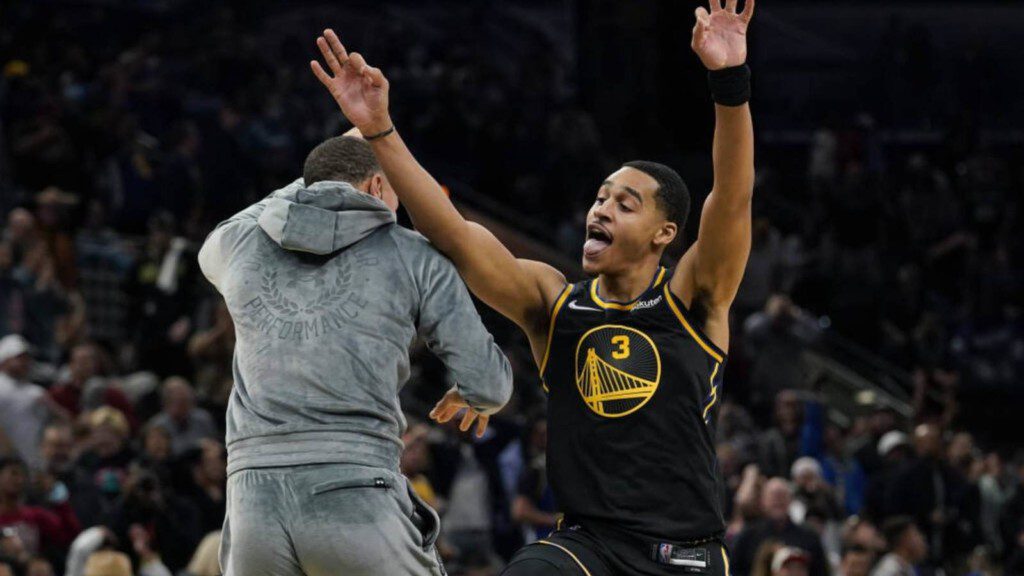 Poole led the team and scored 31 points, including the three-pointers which he shot at the crucial moment. He got a lot of support from Damion Lee, Moses Moody, and Jonathan Kuminga because all of them scored more than 18 points and played their role in the Warriors' victory.
It is expected that the full-fledge Warriors team will make their come against the Sacramento Kings on Thursday, but after yesterday's game, it seems that the Warriors will be fine in the hands of their young leader.
Also read: Draymond Green Identifies Potential All-Star In The Coming Years, Tells Him…