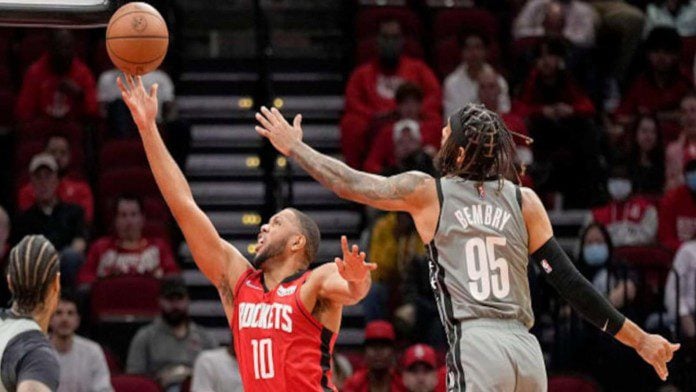 The Houston Rockets are finally lit. They are on a rampage and are not showing mercy to any of their opponents. Who would have thought that the Rockets would have such a fancy turn of tables moments glittered with a record? Nobody. But we are celebrating it. Unpredictable. That is what NBA is.
The Houston Rockets were 1-16 in the league. They last won a match on October 23rd and have been losing since then. And, breaking that flow they reversed the situation with their last seven matches. Beginning with the Chicago Bulls on November 25th the Rockets haven't lost one game since then.
Last night they competed against the Brooklyn Nets. The Nets are the top on the list of Top favorites for this season's NBA title. The rockets dominated all the starting quarters and the 3rd quarter though the Nets did manage to outscore the Rockets in the 4th still it wasn't enough to overcome the margin. The Nets lost by 114-104.
But the victory wasn't easily fetched.
Houston Rockets registers a record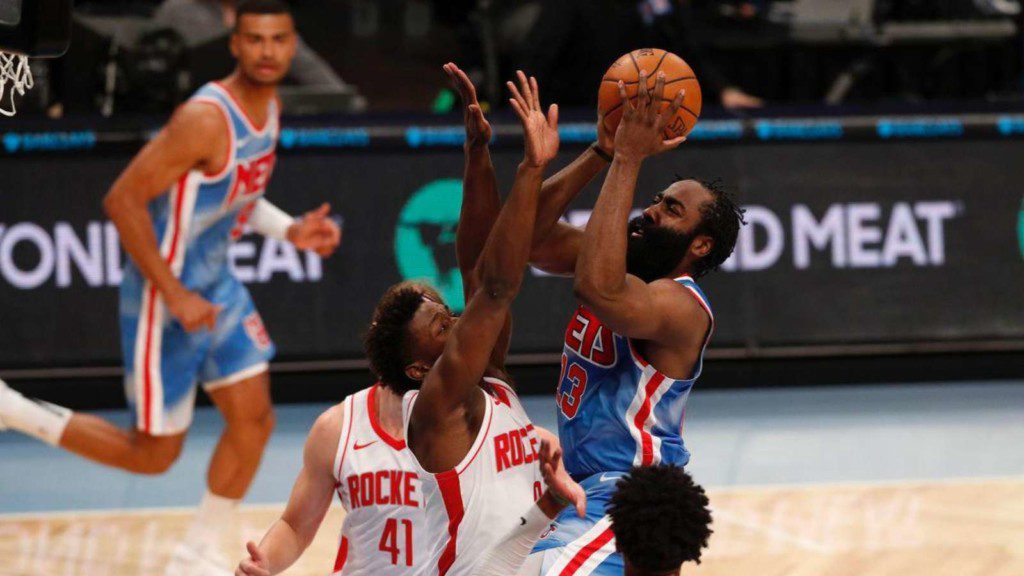 While the game was in full bloom the most established player on the Houston Rockets roster Eric Gordon gets ejected. Eric Gordon was the lead scorer of the night for the Rockets, and his ejection could have really made things complicated for the rockets. But thanks to Garrison Mathews it didn't. Garrison with 19 points was the 2nd lead scorer for the Rockets after Gordon's 21.
This was one of the most anticipated matches for the Rockets because they were playing the former Rockets' Star player James Harden. And this anticipation turned into Rockets' biggest night this season so far.
According to the Elias Sports Bureau, the Houston Rockets are the first team in the history of the NBA, MLB, NFL, or NHL to win six consecutive games after a losing streak of at least 15 games.
"The way that we're playing now, that should be the standard," said the Rockets Star Eric Gordon in the post-match interview. He continued to add, "I'll take our chances against anybody, as long as we're playing the right way."
Christian Wood, the star center of the evening with 12 points, 12 rebounds, and 3 assists told the reporters after Rockets Victory "It's crazy, but you gotta love it."
The Rockets' fans are over the moon after last night's victory. They took on Twitter to enjoy this moment with the whole fanbase.
This winning streak was unprecedented for 2021-22 Houston Rockets considering their form but consistency is what will take them further in the league. Knowing that they will be meeting the dominant and aggressive defending champions the Milwaukee Bucks makes things skeptical. Whether the Rockets can stretch their record to 8 game win or the Bucks will shatter the record all will be answered on Friday.
Also read: Watch: Twitter reacts to James Harden's honest reaction to epic tribute…