The NBA regular season is nearing its end, and the race for playoff seeding is intensifying. One of the most crucial games in the Eastern Conference is set to take place tonight, as the top two teams, the Milwaukee Bucks and Boston Celtics, face off in a highly anticipated showdown.
The game is expected to be a playoff rematch and a potential preview of the Eastern Conference Finals. Both teams have split their season series so far, making Thursday's game a crucial tiebreaker that could determine who finishes atop the conference standings. While both teams have already clinched a playoff berth, securing the No. 1 seed would give the winner a significant advantage throughout the postseason.
However, there is one major question looming over the game: will Giannis Antetokounmpo, the two-time MVP and Bucks superstar, be in action for the second end of a back-to-back? With Antetokounmpo's status still uncertain due to right knee soreness, the game's outcome could significantly shift depending on his availability. Let's take a closer look at what's at stake and the latest on Antetokounmpo's status.
Also Read: "I'm Better at Basketball Than You're at Comedy!" Comedian Hasan Minhaj trash-talks with Giannis Antetokounmpo in an attempt to beat him at 'Horse'
Is Giannis Antetokounmpo playing tonight?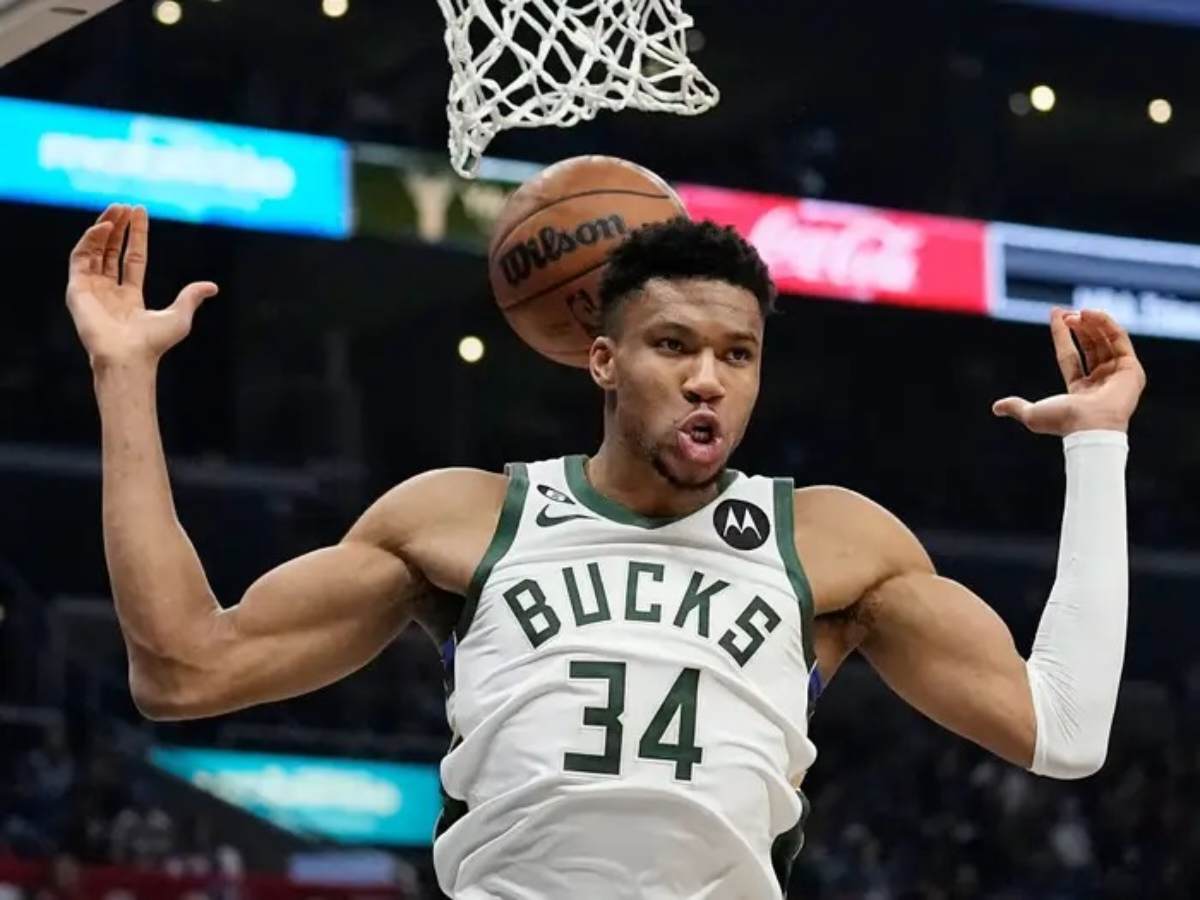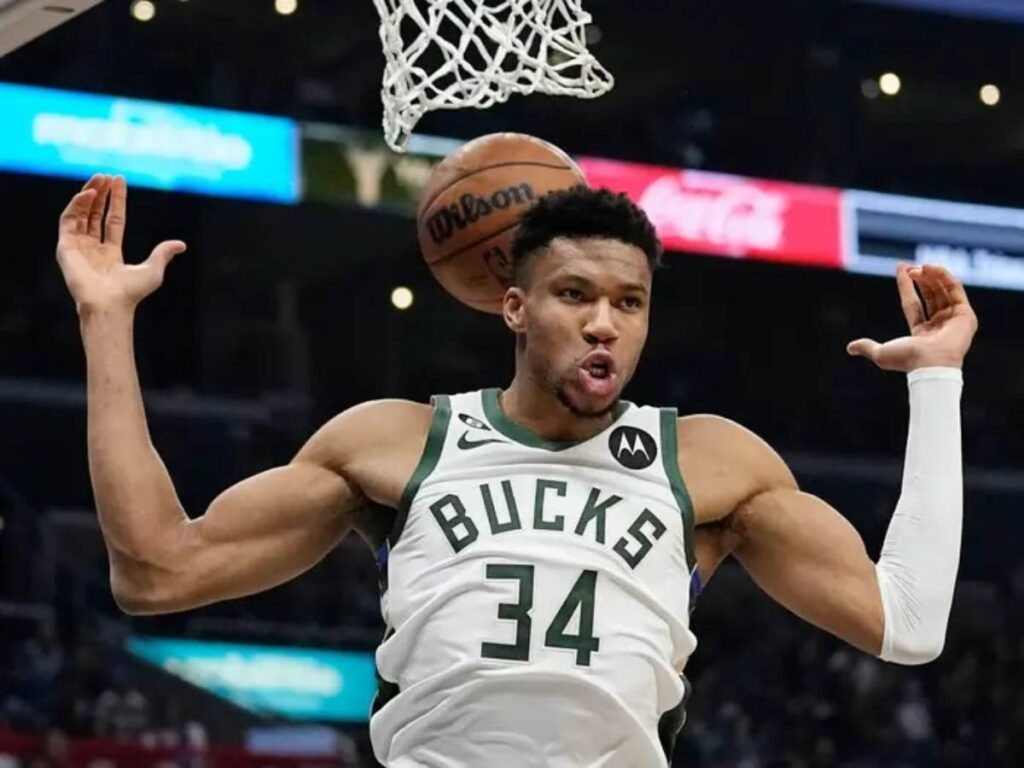 The Bucks will face the Celtics in a crucial matchup for the Eastern Conference standings, but there is a major question mark hanging over the game: Will Giannis Antetokounmpo play? The two-time MVP sat out of Monday's game against the Pistons with right knee soreness, and he was again listed on the injury report for Wednesday's game against the Pacers. It's unclear whether he will be available for the second end of a back-to-back against the Celtics.
Milwaukee has yet to submit their injury report for Thursday's game, so there is no official word on Antetokounmpo's status. However, if he is not able to play, it would be a significant blow to the Bucks' chances of securing the East's No. 1 seed over the Celtics. Antetokounmpo is the team's leading scorer and rebounder, as well as a key playmaker and defender. Without him, the Bucks would have to rely on other players to step up and fill his role.
Also Read: "Greatness doesn't shake his head" – Suns HC Monty Williams encouraged Kevin Durant after sluggish start during his home debut
Where does Giannis Antetokounmpo play?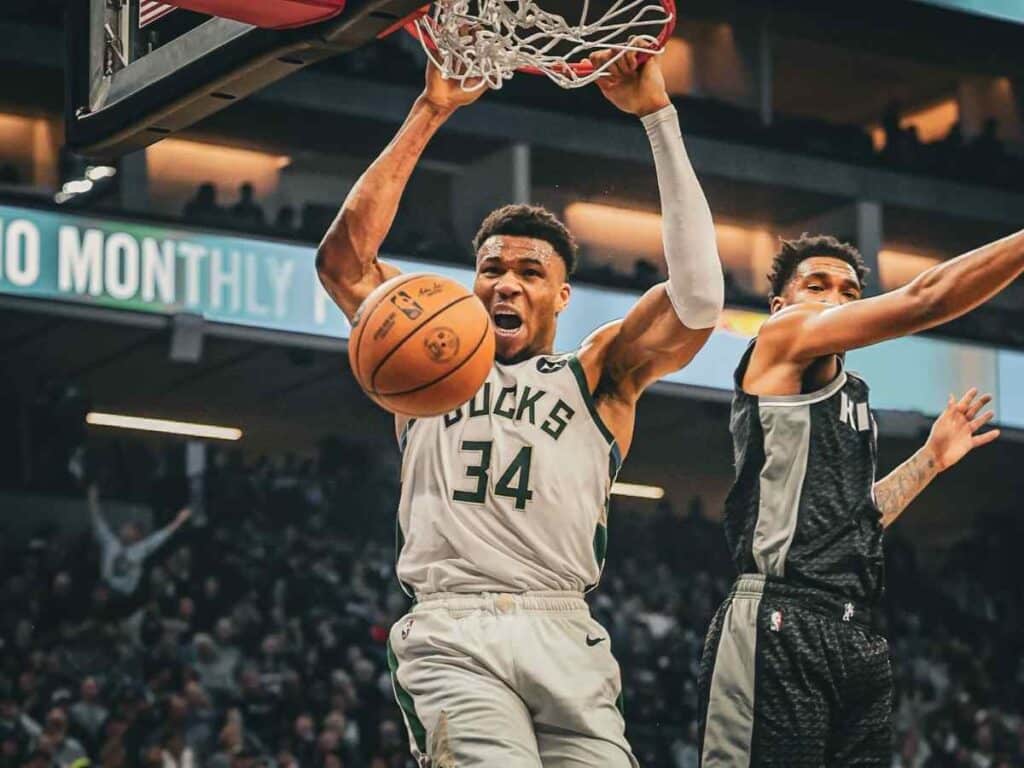 Giannis Antetokounmpo, also known as the "Greek Freak," is a dominant 6'11" power forward for the Milwaukee Bucks. His athleticism and physicality make him a force to be reckoned with on both ends of the court. His offensive game includes an unstoppable drive to the basket, a reliable mid-range jumper, and an improving three-point shot. Giannis' length and agility also make him an excellent defender, able to guard multiple positions and contest shots with his impressive wingspan.
His leadership and work ethic have helped him earn back-to-back NBA MVP awards in 2019 and 2020, as well as a Defensive Player of the Year award in 2020. Despite being plagued with some injuries this season, Giannis' talent and presence make him an integral part of the Bucks' success and a key player in their quest for a championship.
Also read: "It was terrifying," Al Horford reveals how LeBron James had him SHOOK beyond belief