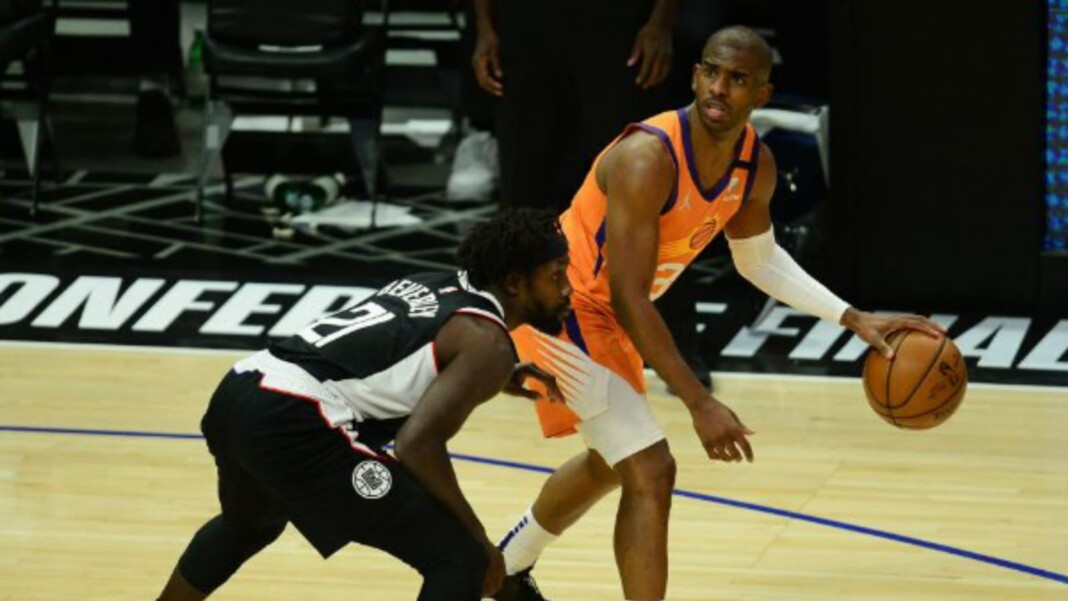 The entire game 6 was a physical game when fights between Chris Paul and Patrick Beverley escalated. While Phoenix Suns went on to win the game 6 and seal series, things aggravated between the 2 teams. When Patrick Beverley lost it and shoved Chris Paul from behind in the fourth quarter of Game 6, it was the Phoenix Suns forward Jae Crowder knew they have broken the LA Clippers. It was the Phoenix Suns who took on the entire control of game 6. S marquee man Chris Paul put 41-points in redemption, his continuous was testing patience of Patrick Beverley.
Speaking after the Suns' Western Conference Finals series victory, Crowder addressed the cowardly shove of Patrick Beverley and hit the Clippers with a rather savage remark. Sure enough, what Patrick Beverley did was unsportsmanlike. It likely came out of frustration, especially since he is also a player who often trash talks. Paul and Bev had their moments in game 5 when Pat mocked CP3.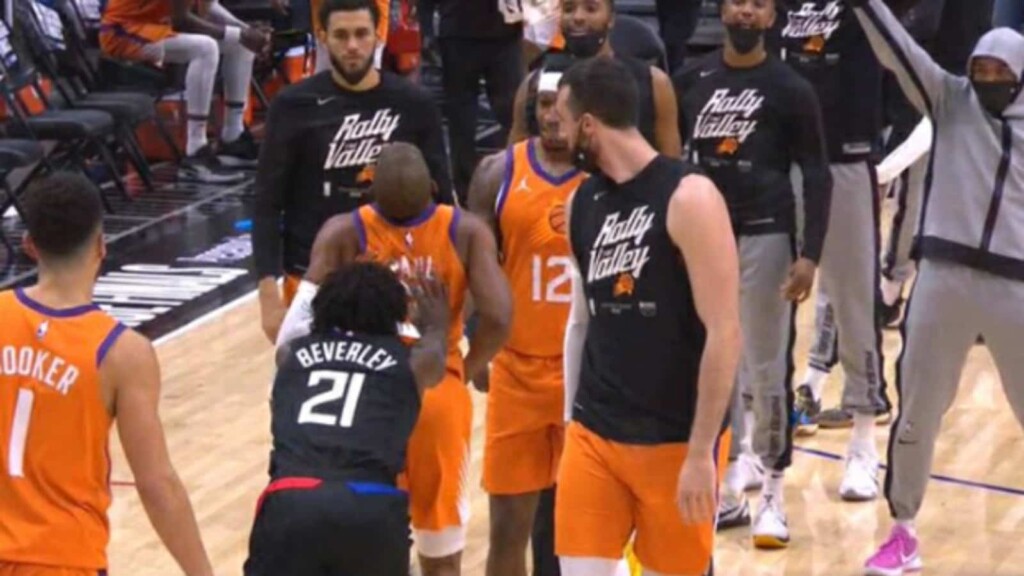 Jae Crowder slaps entire LA Clippers roster as broke
The Phoenix Suns' forward Jae Crowder did hit back pretty hard to the more physical game play. While Suns got into the Clips' nerves things started boing down. Chris Paul had been chirping in Patrick Beverley's ears throughout the series. So in outburst Pat could not control his emotions and shoved out CP3. Later Jae Crowder handled the situation cunningly.
According to Jae Crowder, "We know they were broke. We know we broke them," he said during the post-game interview. Then again, the Suns probably won't mind what happened and will just move on. After all, they have every reason to celebrate after punching their ticket to the NBA Finals–which is also Paul's first in his career. As for Patrick Beverley, he can talk and rant all he wants, but the Suns will unlikely be affected by it as they advance to finals.
Also Read: WATCH: DeMarcus Cousins has some NSFW words for Chris Paul before leaving the court
Also Read: NBA veteran Chris Paul erupts for 31-points in 2nd half against LA Clippers to win western conference finals