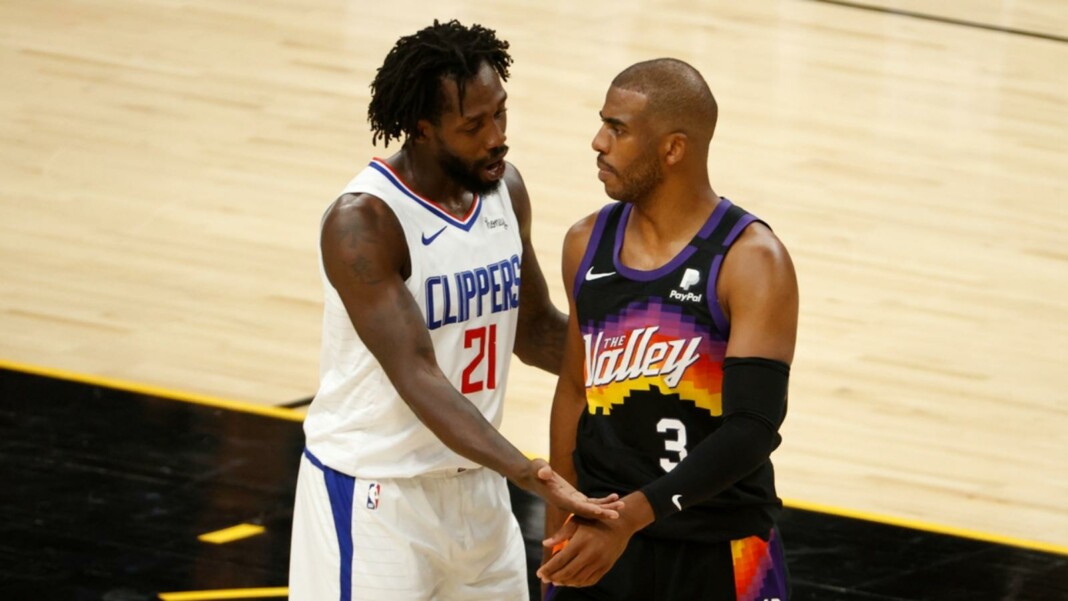 The Los Angeles Clippers front court guard Patrick Beverley brought the Phoenix arena alive jumping around the court. Patrick Beverley is someone you don't want to face in a game. His lockdown defense is a matter of concern for the opponent as always. While Phoenix Suns veteran Chris Paul looked for foul, Patrick Beverley was upset with the referee's call. Soon after he started mocking the guard for getting unnecessary calls on foul.
Patrick Beverley has been the best defender in this NBA season. His speed, agility, timely challenge, man to man defense and contest has always troubled opponents. He has already posed threat to Devin Booker earlier in the series making hi uncomfortable on the shooting end. Skills aside, he has a penchant for getting into his opponents' nerves, which Phoenix Suns veteran Chris Paul learned the painful way in Game 5 of their Western Conference Finals showdown.
Patrick Beverley jumps around the court as Chris Paul hits the deck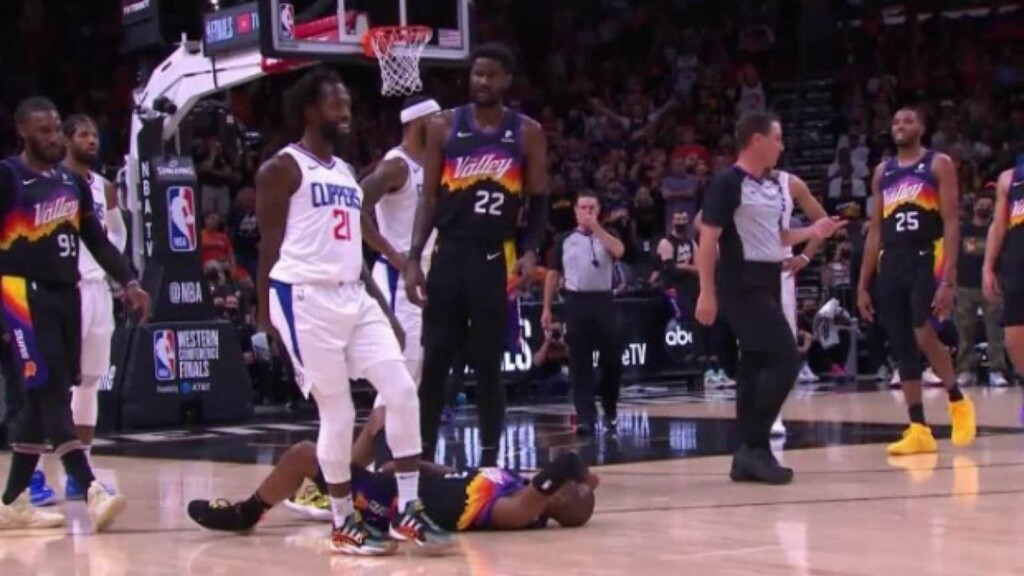 Midway through the third quarter of the contest, Paul attempted a 3-pointer only to be taken down by Beverley, who hit him on the legs as he was about to make the shot. CP3 landed hard on his back and seemed to be in pain, though Patrick Beverley was not buying it. He protested on the challenge.
The foul was reviewed if it was flagrant but did not turn out to be. As Paul remained on the floor, Beverley went near him and publicly mocked the Suns star, clowning his action by imitating the kickout. You got to hand it to Patrick Beverley for always expressing his thoughts be it in words or actions. He is not one to back down as well, which is something the Clippers definitely appreciate.
Also Read: WATCH: Los Angeles Clippers in trouble after big man Ivica Zubac out for Game 5 with knee injury
Also Read: Watch: Khris Middleton takes over in 4th quarter as Milwaukee Bucks win Game 3 against Atlanta Hawks